Reports
Bitcoin Fundamentals Report #250
Catching up on the last 3 weeks of news in Bitcoin and Macro. Bitcoin headlines, price, mining and Layer 2s.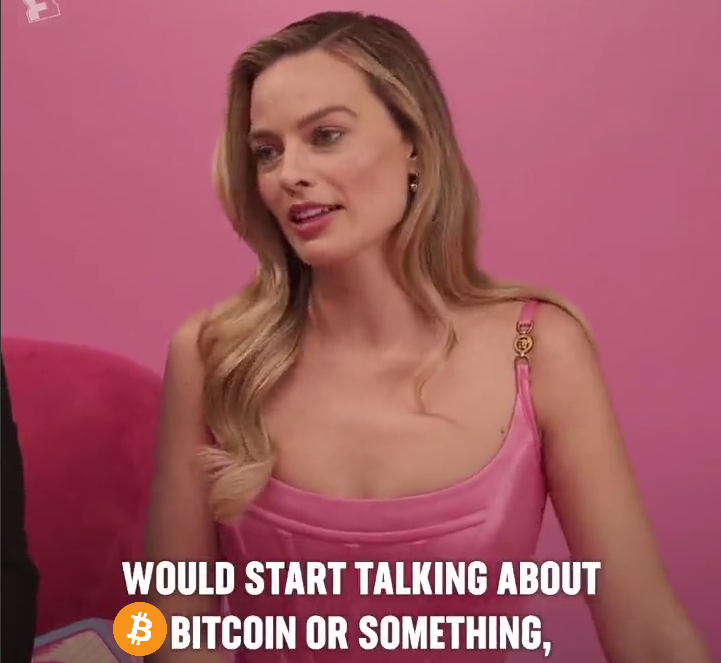 Jump to section: Bitcoin headlines / Macro / Price / Mining / Lightning
💡
Share the Bitcoin Fundamentals Report!
Snapshot of Bitcoin
General Bitcoin Headlines
Weekly trend
Slow bleed
Media sentiment
Positive
Network traffic
Low
Mining industry
Stable
Days until Halving
284
Price Section
Weekly price*
$29,167

(-$1127, -3.7%)

Market cap
$0.567 trillion
Satoshis/$1 USD
3,427
1 finney (1/10,000 btc)
$2.91
Mining Sector
Previous difficulty adjustment

-2.9361%

Next estimated adjustment
+0% in ~8 days
Mempool
110 MB
Fees for next block (sats/byte)
$0.74 (18 s/vb)
Median fee
$0.61
Lightning Network**
Capacity
4774.04 btc

(-13.2%, -727)

Channels
68,080

(-1.5%, -1045)
---
In Case You Missed It...
Member
Community streams
Fed Watch
Blog
---
DONATE directly on Strike or Cash App to support my work! You make my content possible! Thank you. ---
Headlines
We are back at it on issue #250! A lot has happened the last two weeks, so I'll try to keep it high level. Then in subsequent live streams and Reports, I'll get back up to speed. Let's dive in.
WOW. This is huge news! Not necessarily for the details of the implimentation of this policy, it's very slow and conservative, but for the smashing of the Overton Window. Bitcoin backing the dollar has been my base case for years, now a major Presidential candidate is saying the same.
Ripple lawsuit development
Readers of this letter will probably be aware of the recent summary judgement in the Ripple case, where the judge seemingly has said ripple is not a security. The ruling is very hard to understand, even for lawyers, as the controversy around the ruling shows.
It is hard to say exactly what the ruling means. AFAICT it means ripple is an investment contract and the judge was not there to consider if secondary sales were securities. Here is perhaps a tweet you didn't see.
6/17 The devil is in the details. In the footnote (p.23 note 16), "The Court does not address whether secondary market sales of XRP constitute offers and sales of investment contracts because that question is not properly before the Court."

8/17 There are also issues with the decision not to see $XRP's Programmatic Sales as an offer of securities because Justice Torres added on an additional requirement to the Howey Test that had never been established - namely that buyers and sellers should know each other.
Apparently, exactly what I said probably happened, happened. Coinbase gaslighting about the SEC not giving a path to compliance was totally fake. The SEC told Coinbase, stop with the scams. Coinbase attempted to lie and say there was no path given to compliance, and trick the public.
Don't let people say this is cheerleading the government action. If you had the ability to stop fraud on a massive scale, wouldn't you? The SEC is completely rational in this demand. Altcoins are, without exception, scams. I wrote about it here.
Macro
One of my recent blog posts. Still only available to paid-members, but will be public soon. In this post, I detail my synthesis view of the coming multi-polar world. It's not as easy as saying China and Russia are rising, they are not. The West is going through a transition that appears as China and Russia rising.
This is recommended viewing (youtube). The decline of China will be bigger macro news over the next couple of years than the decline of Japan in 1990.
Transitory was right all along
I've been in the transitory camp from the beginning. I've also identified this period in tweets, as the best example we have of a supply shock price spike.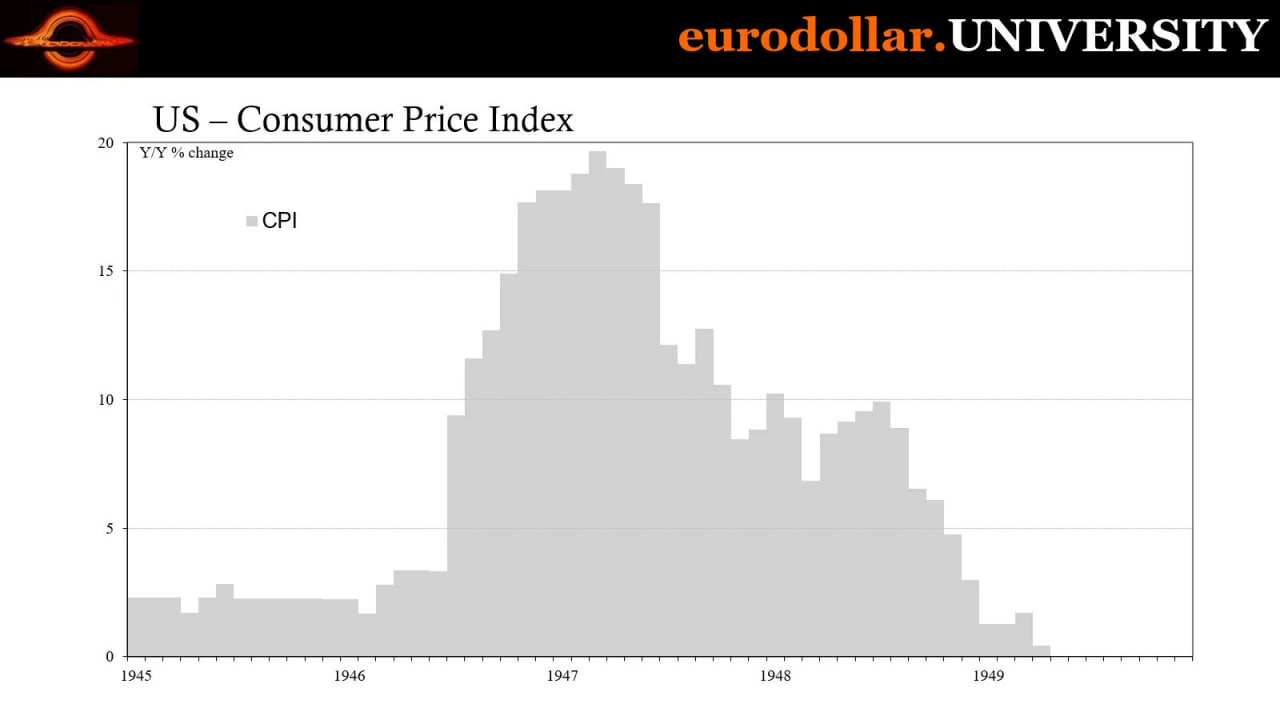 The difference this time is Fed policy. During the late 40's, the Fed kept Fed Funds at near zero, ofc they've raised them 525 bps now. But does that matter? I don't think so. I think the Fed raising rates was a confidence issue, not a mechanical one. Powell never stopped believing this was transitory, as his recent comments show, where he said his base case "has always been" we avoid recession.
I want to draw attention to the "sticky" fashion of the above price spike. It always takes longer for prices to come back down, because wages and inventory prices are sticky on the way down.
This is partly due to Brexit, so take with a small grain of salt, but wow. My thesis of China and Europe taking the brunt of this economic hurricane has been spot on.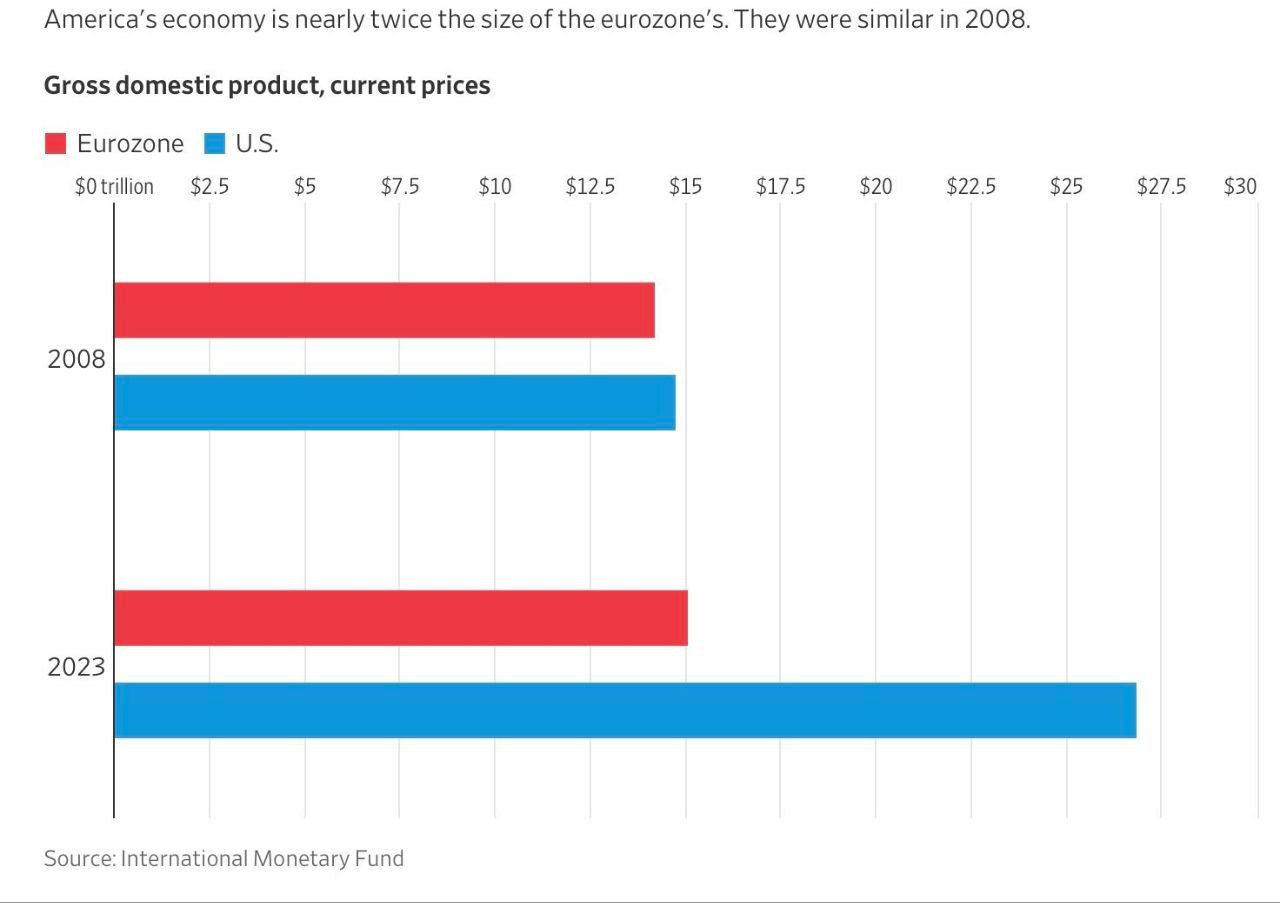 "Investment managers and banks are taking advantage of our collective willingness to help fight climate change because the ESG space is, to put it mildly, a zoo.

Epic greenwashing is everywhere: Out of 253 funds that switched to an ESG focus in 2020 in the US, 87 percent of them rebranded by adding words such as 'sustainable' or "ESG" or 'green' or 'climate' to their names.

None changed their stock or bond holdings at that point." – The Great Wall Street Heist
Tanker seizures are heating up. The Iranian tanker seized by the US is still anchored off Houston I think. Companies have refused to offload it in fear of retaliation by Iranians in the Persian Gulf. So, the US sent in the Marines.
Of note: 1) the US is the only country in the world capable of this type of expeditionary military move, 2) this is due to pressure against the international "rules based" order (on both sides). That time is over, economic models built on it are as good as dead.
Room temperature and ambient pressure superconductor?
💡
Help us grow! Please share!!
Price Analysis
Join the Professional tier for in-depth price reports and actionable forecasts!
---
An interesting tweet from @techdev_52 shows the bitcoin bull markets line up very nicely, perhaps more so than the halvings, to global liquidity cycles. I think this is interesting analysis, because it ties into some of the inflation v deflation ideas as well. Overall, however, it does not nicely explain bottoms or why there are higher lows and higher highs.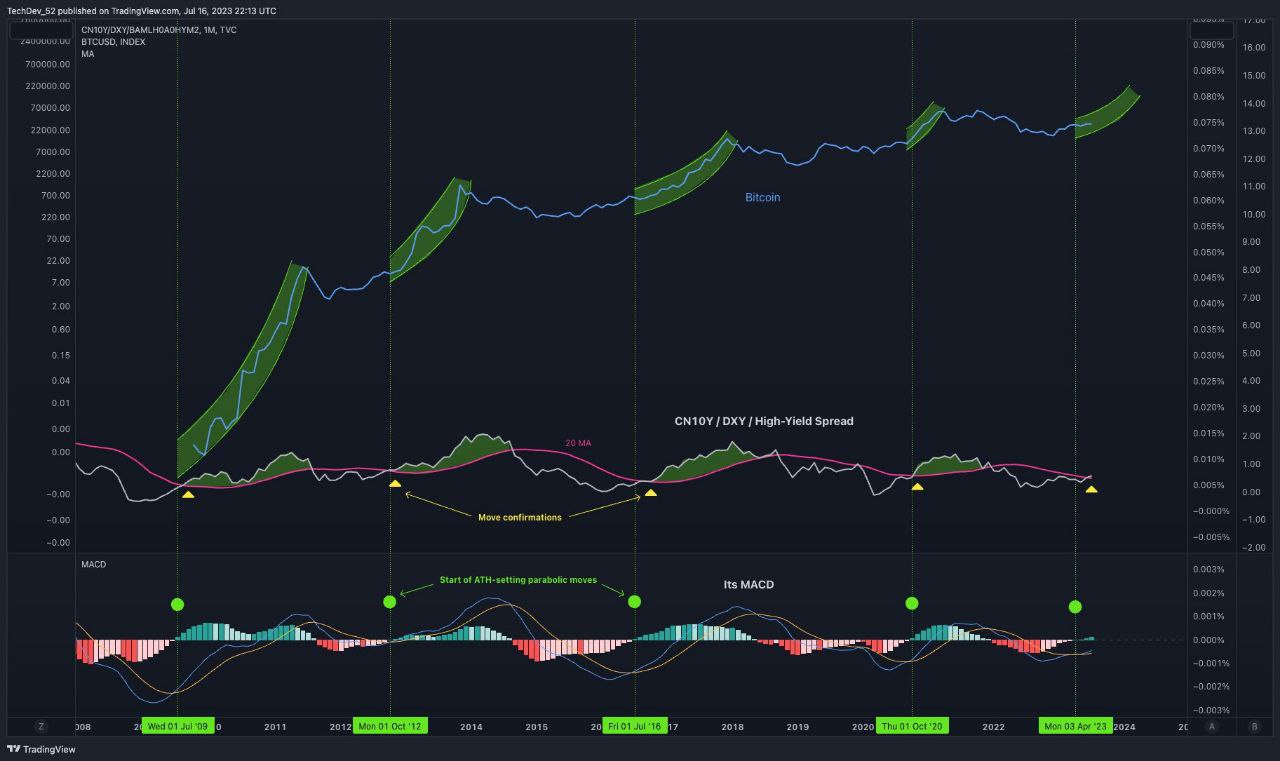 Miner selling has ground to a halt. This is extremely bullish for price, because a source of marginal selling has been eliminated. When buying resumes, there rally will not be a blunted next time.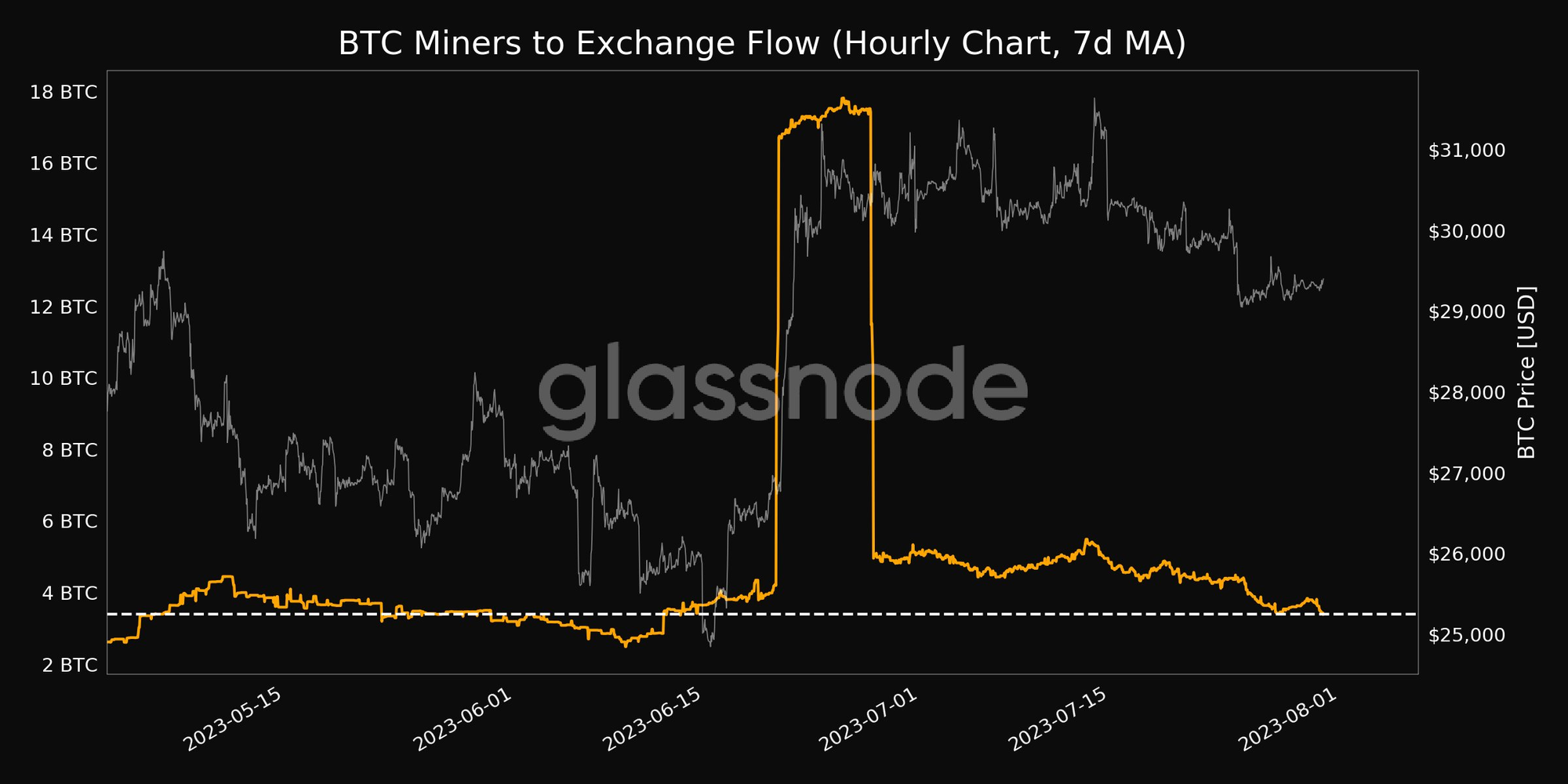 Grayscale GBTC discount hit a low of 25% on the 13th. There was also news from the Grayscale/SEC case, where Grayscale sent a letter to the SEC calling for fair treatment with other spot Bitcoin ETFs and more.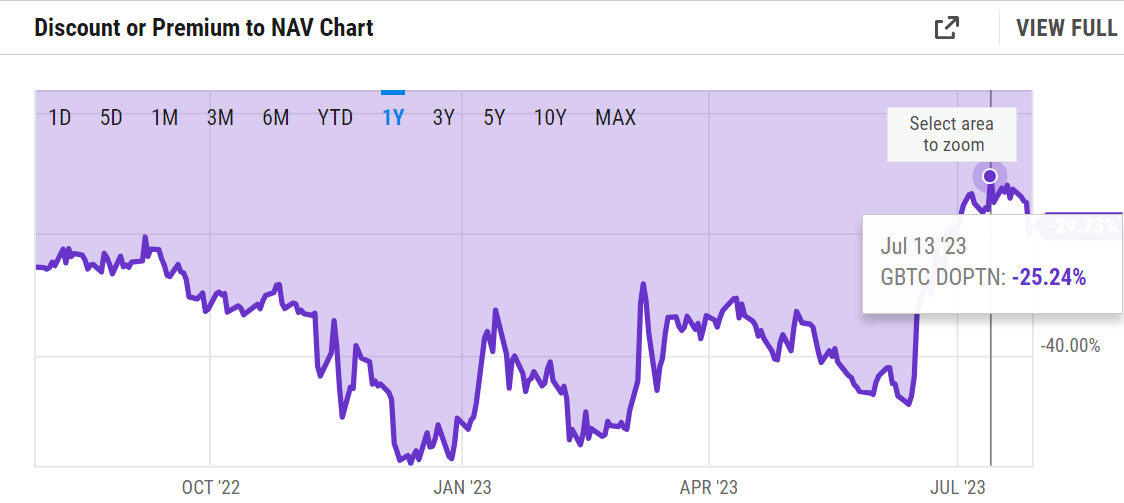 Bitcoin Charts
The daily chart is not looking very bullish. The past two weeks in which I've been away, have been seriously boring for price. The downside is very limited, meaning we are not in danger of a massive sell off, but there is no fuel in the rally right now.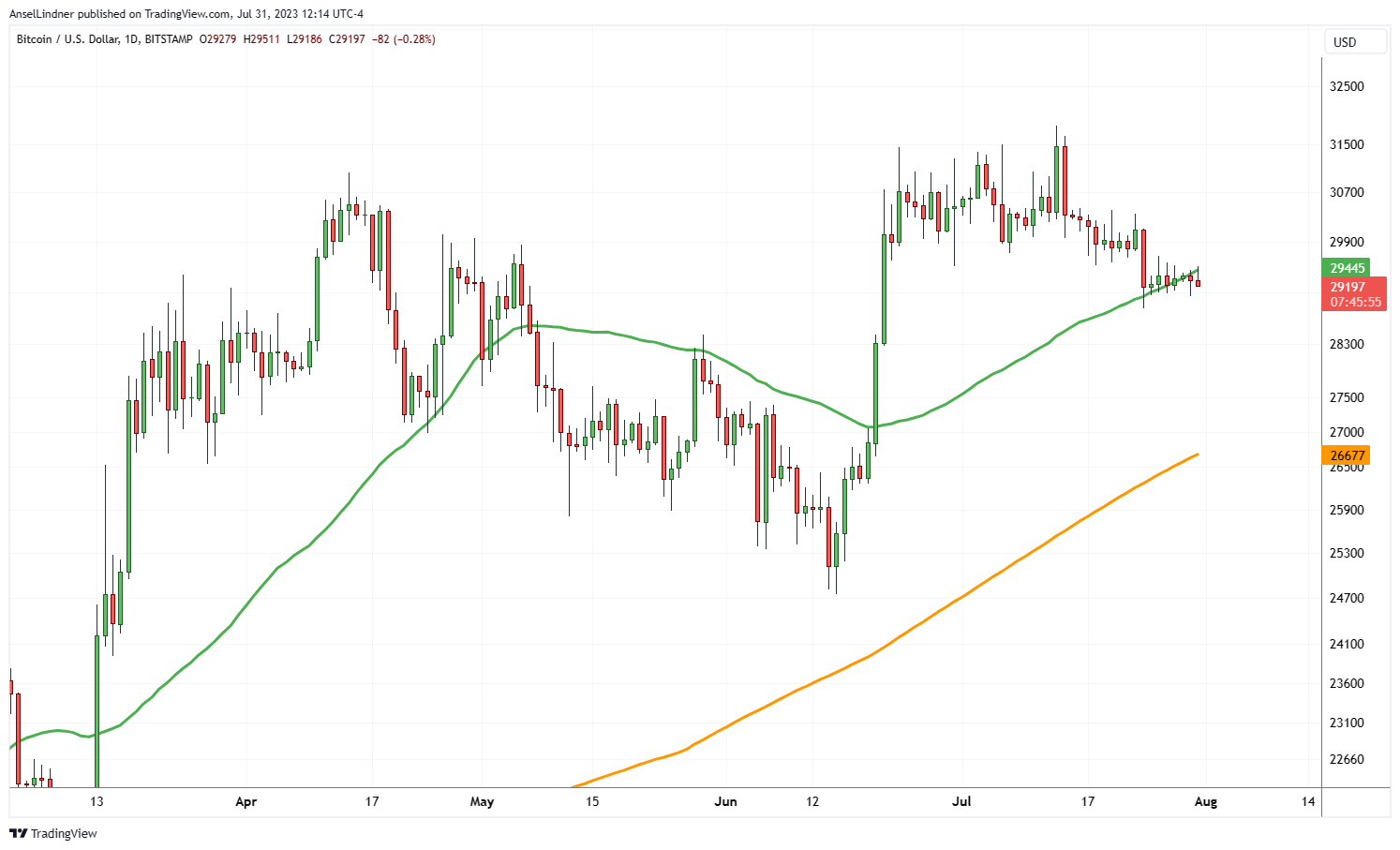 Failing to hold the 50-day MA is a bad sign for near term price.
I wrote about the price extensively on the Market Pro 22 this weekend.
Several volatility indicators, like Bollinger bands, are signaling a big move is coming soon. Weekly Bbands are at their tightest in Bitcoin history. Except in 2018's bear market, every time they get tight on the weekly, it leads directly to a big bullish move. In particular, the two extremely tight periods in a row is reminiscent of the 2016 era, right before the 2017 bull market.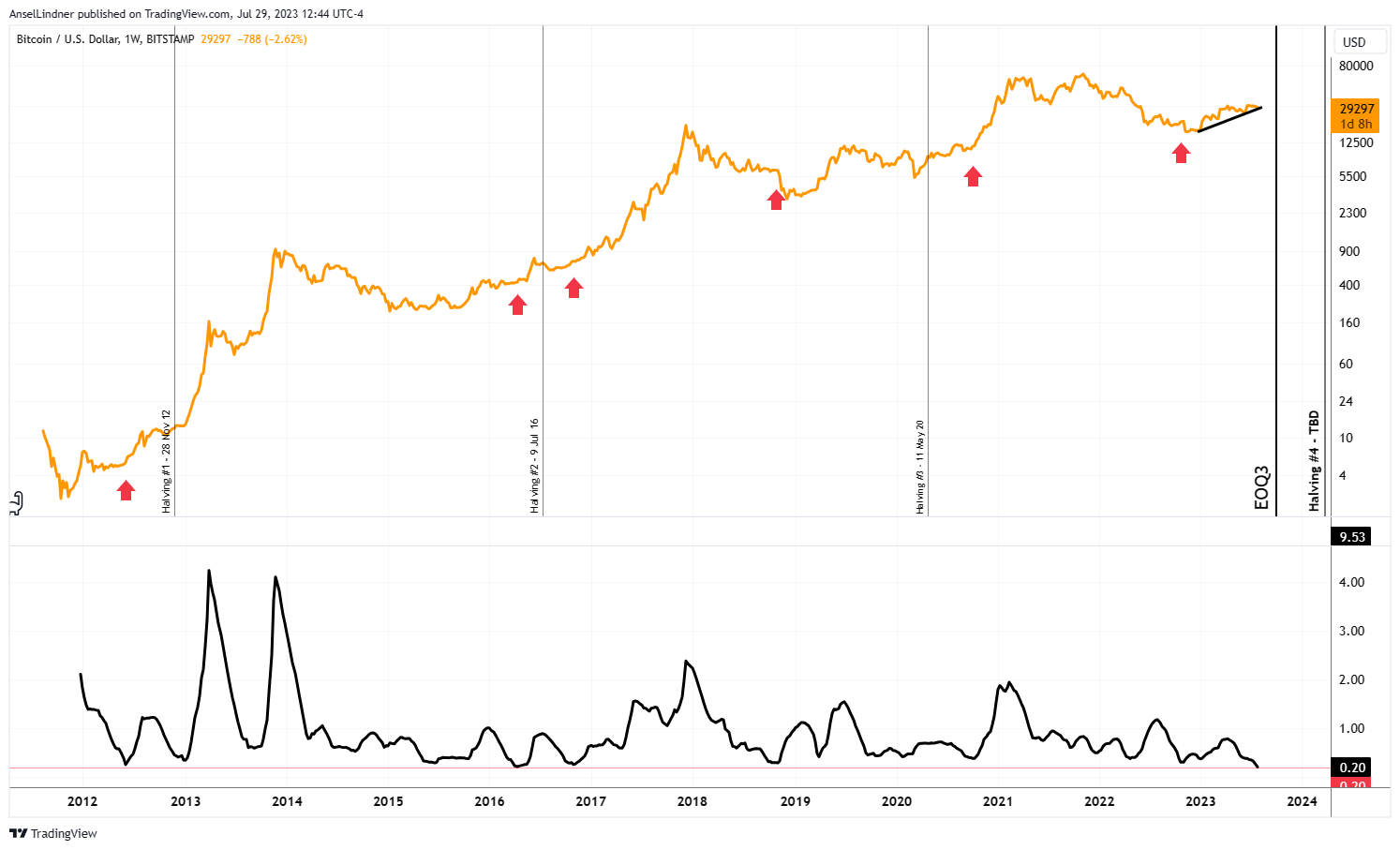 I am seeing a chance for this pattern to continue to a break out mid-August. Of course, there are also some bearish signals that I'm watching, too. But on the macro scale, the uptrend is fully intact. I would not be surprised by a move to $28k, but I expect a bounce there.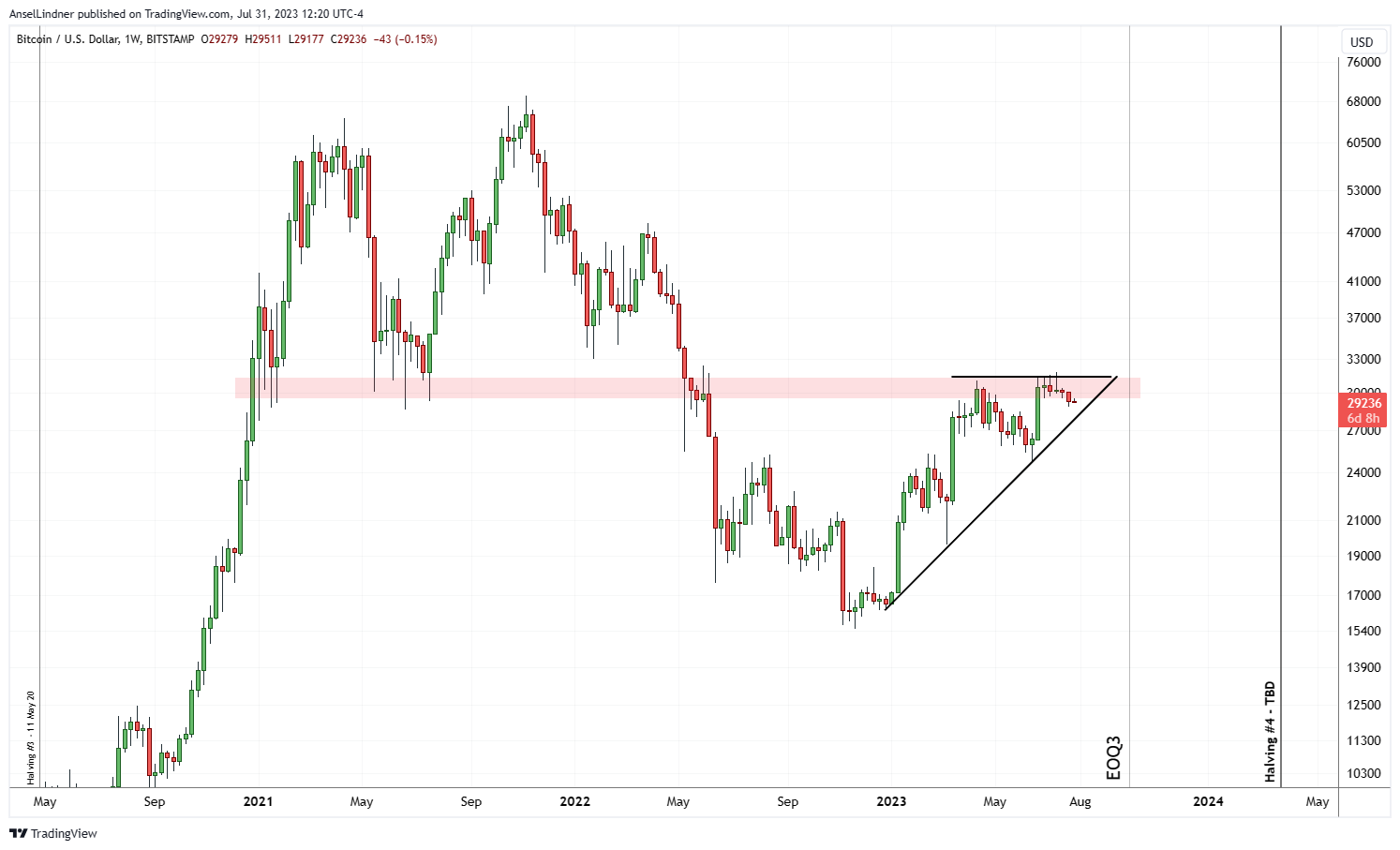 Get my short, medium and long term forecasts on Market Pro!
---
---
Mining
Headlines
The tide has rapidly turned in favor of Bitcoin mining in the media
Ukraine oriented sanctions, Kazakhstan limiting electricity, and regulatory and tax uncertainty in the US, are combining to incentivize rigs moving into Russia. Bitcoin mining is becoming an international competition, and where miners flow is a good sign of economic conditions.
Difficulty and Hash Rate
My standard source for these charts is offline temporarily. These will do for this week. Bitcoin's difficulty slide back down this week, but remains at its second highest level in history.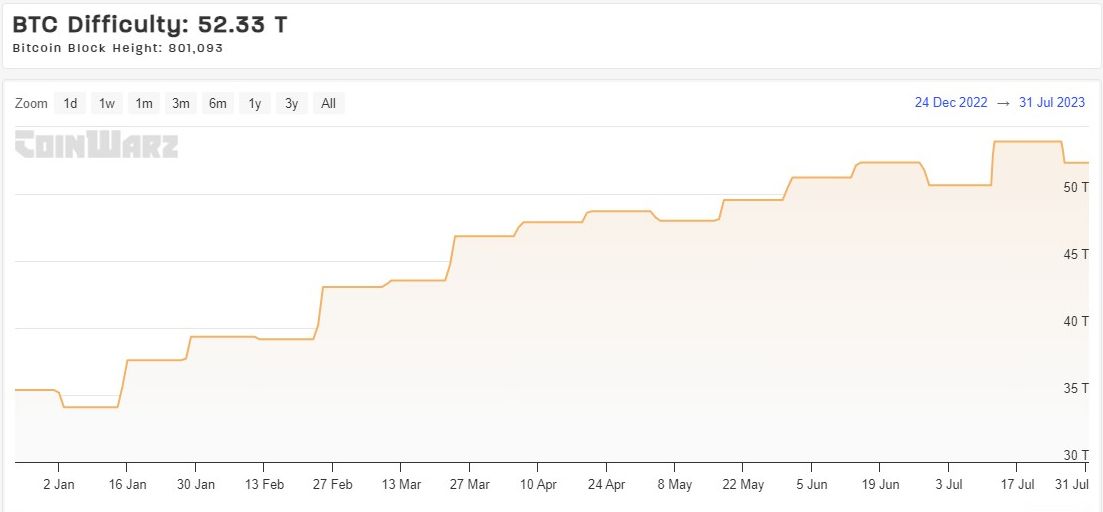 Below, you can see hash rate has spiked once again in the last day, back near ATHs.

Mempool
The mempool continues to decrease. It looks a little like price in the last couple of weeks. Fees have come down dramatically, and the network is functioning as designed.

Lightning Network and Layer 2
With the Lightning Network integration, Binance users can now take advantage of the Lightning Network's off-chain payment channels to send and receive bitcoin transactions with reduced fees and faster settlement times. This development comes just as Lightning is being integrated into other exchange platforms, essentially becoming an expectation for quick and easy bitcoin transactions.
Liquid is honest about how some degree of trust is required.Ethereum (the Ethereum Foundation) claims to be "trustless", however in reality this is not the case AT ALL.

Liquid is FAR cheaper to use than Ethereum.An Ethereum transaction can cost hundreds of dollars. A Liquid transaction will cost about $0.10.

Liquid Bitcoin's price is attached to Bitcoin's price.There is no conflict of interest with Liquid like there is with Ethereum, where there's a shitcoin at the base layer with its own free-floating price.

Liquid is far more private.Ethereum does not have confidential transactions like Liquid does. The amount of funds being transferred are not visible using the Liquid Network.

Just in the value proposition of stablecoins alone, Liquid USDT is objectively the best option available. Much cheaper than the ERC-20 USDT, and way more private.
💡
Get our book the
The Bitcoin Dictionary
available
on Amazon!
That's it for this week. See you again next Monday!!!
DONATE directly on Strike or Cash App to support my work! You make this content possible! Thank you.
A
---
July 31, 2023  |  Issue #250  |  Block 800,101  |  Disclaimer
* Price change since last report
** According to mempool.space