Podcast
June 2023 So Far, Bitcoin Wrap-up Part 1 - Live E350
Complete summary of bitcoin this week. Halving is coming, CBDC being rejected already, scam financing collapses, mining, and lightning news.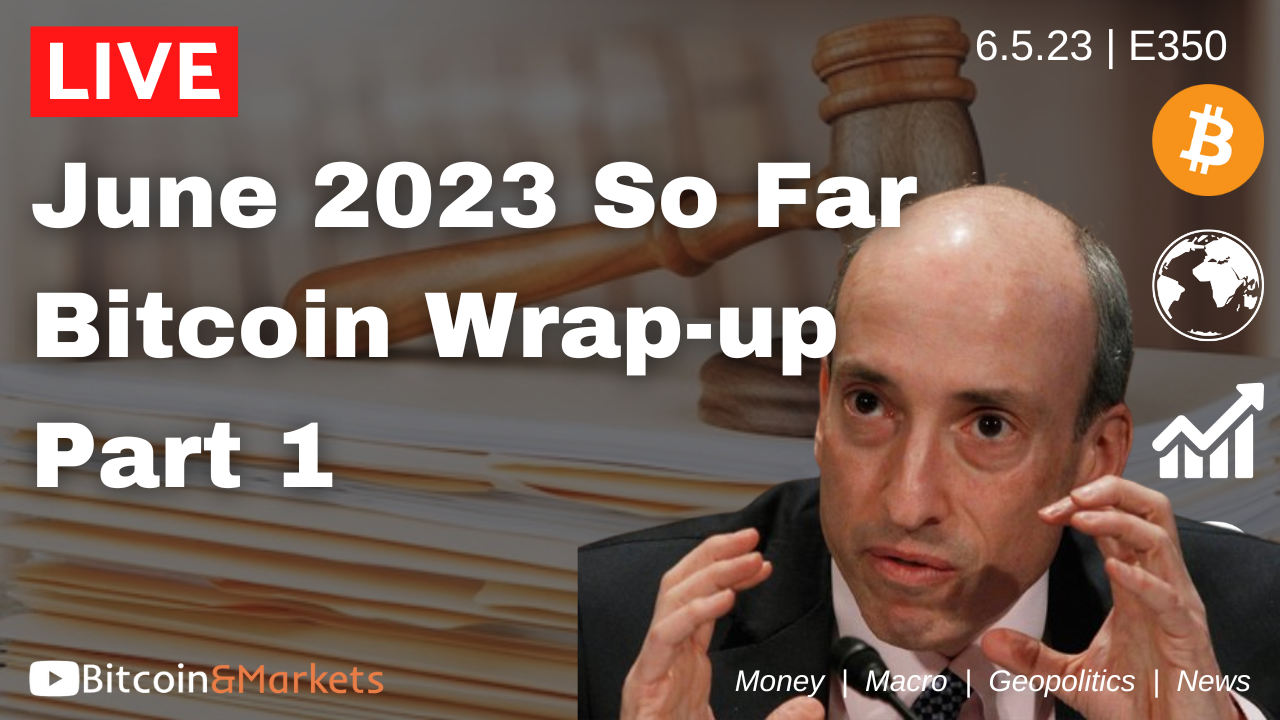 Can't see player? - Listen here
In this episode, I go over all the important topics of the last week, for the week ending June 5, 2023, guided by the Bitcoin Fundamentals Report. Sign up today to get those as they are dropped each Monday!
The next episode, will be dropping 6 hours after this one, and will jump into current events as the next Bitcoin Fundamentals Report on June 12, 2023. Enjoy.
Links
Charts and images
Got value from the show? Support directly!
Strike: https://strike.me/ansellindner
Cash App: https://cash.app/$AnselLindner
Subscribe to podcast
iTunes  |  Stitcher  |  Google Pods  |  Rumble  |  YouTube  |  Soundcloud  |  RSS
Join the Community
Telegram
Become a Market Pro: Actionable Market Insights!
Free Newsletter Check out our Free tier!
Support our content Become a paid member!
Other ways to support Big list of free ways to support!
The Bitcoin Dictionary! http://bitcoindictionary.cc
Understand key Bitcoin terms, concepts, and idioms.
Affiliates
---
**DISCLAIMER: This is not investment advice, do your own research.**