Reports
Fundamentals Report #95
June 26, 2020 | Issue #95 | Block 636,468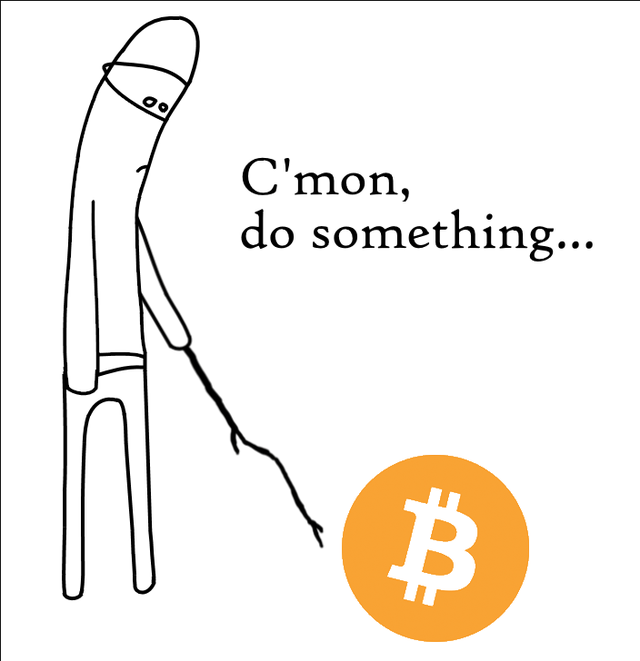 June 26, 2020  |  Issue #95  |  Block 636,468  |  Disclaimer
The Bitcoin Dictionary paperback is LIVE on Amazon!
Vital Stats
Weekly price:  $9156  (-$165, -1.77%)
Mayer Multiple: 1.102
Est. Difficulty Adjustment: -1.6% in 4 days
Prev Adj: +14.95%
Sats/$1 USD: 10,921
1 finney: $0.92
---
Market Commentary
You've probably heard by now that the Coronavirus is ramping up a second wave. In reality, it never stopped. As a quick economic recovery looks less likely, efforts will be made to explain the slowing. Conoravirus is a convenient excuse to get on the podium and jawbone the need for the very politicians and economic central planners that created this mess in the first place.
The virus is now less lethal than originally thought and we know better how to treat it. It's not as mild as the flu (disregard anyone who says that) but the health danger is much reduced from the first couple of months of this year. If you are elderly, over 70, with serious existing health conditions this virus is not to be taken lightly. However, this virus is not affecting the economy, government reaction is.
Bitcoin
Many pundits and market commentators bit off on the recent pop in price but we did not. Below we discuss more about price, just don't listen to the influencers that are telling you a huge $1000 breakout is imminent. It's going to take a while for bitcoin's deflationary spiral to kick in.
Every day Bitcoin sticks around is another vote of confidence and another step toward a large role as an international settlement system.
---
Other Top Stories
Kraken Announces Largest-Ever Grant to BTCPay Server
Kraken donates bitcoin worth $150K to the BTCPay Server team, who maintains a free open source payment processor for bitcoin. During the same week, the Venezuela government temporary displayed they accepted bitcoin for passports via BTCPay Server.
CoinDesk Reports PayPal and Venmo Will Enable Bitcoin Buying & Selling
According to their 3 sources, PayPal will allow users to buy and sell Bitcoin and possibly other cryptocurrencies within 3 months. This news is interesting because PayPal left Facebook's LIbra Foundation last October. However, it's not surprising because Bitcoin is a schelling point, a black hole attracting everyone, including traditional finance.
The US Senate Introduces New Bill titled "Lawful Access to Encryption Data Act"
This bill is another attack on privacy from the government and would require companies providing encryption services to decrypt custom data and provide it to the government upon request. In order to comply, these manufactures and service providers would be required to essentially build back doors into their products, thus creating security vulnerabilities.
---
Price
Weekly BMI |  -1 : Slightly bearish

All this money printing and the price of bitcoin is slightly lower this week than last? What gives? Well, maybe what the Fed is doing isn't money printing. (More on this in the Macro section below)

Price is currently under the important 50 daily EMA. This moving average is thought of as the 50 yard line in football, neutral territory. Closing a daily candle below the 50 EMA adds weight to a bearish case.

On the next Bitcoin Pulse for members, I'll update the Ichimoku Cloud on the daily. This indicator has performed brilliantly over the past several months and once again gives us some insight. Price has bounced off the base line the last two days. If we can't hold that line, the top of the cloud would be the next logical bid area (bounce zone).

Overall, we are favoring a bearish outlook over the next week, however we don't expect the price to enter a bearish trend. This is still a consolidation. We might get a present allowing us to buy in the $8000s for a few days this week.
---
Mining
The hash rate has remained relatively stable this last week and the difficulty adjustment in approximately 4 days is estimated to be -1.6%.  Below are a couple interesting mining charts tracking their reward spending.
The first chart is from glassnode and shows bitcoins moved from known miner addresses to exchanges. Glassnode claims on June 23rd 2,650 btc were moved, which they say is the largest for a single day this year. The bitcoin price started falling the same day from approximately $9600 to $9000.
The second chart is from bytetree and shows a 7-week rolling average of coin generation and first spends. It paints a slightly different picture than Glassnode. According to Bytetree's stats, June 23rd coin movement stayed below the pre-halving norm. Two highly respected metric outlets disagreeing on a pretty important stat. We tend to agree with Bytetree, which makes more sense in light of the fundamentals. One thing is certain, miners will not be able to sell as much bitcoin going forward as they have in the past.
---
Stablecoins / CBDC / Altcoins
Tether Dominance : 10.5% (+0.1%)
Tether continues to dominate altcoins. According to Coinmetrics, Tether even had a higher daily transaction volume than bitcoin on June 23rd (using an adjusted - 7 day avg). Of course, this does not include off chain bitcoin transactions in the Lightning Network or other layer 2 protocols. We do not know that total, but an estimate in the range of 10-25% the number of on chain transactions seems likely. So, add 10-25% to the total in that chart.
The growth in the number of tether transactions perfectly fits the concept that transactions will expand to all available space. That means Tether will seek out the lowest cost (or free) transactions on any network which meets its censorship resistance needs.
The second Tether chart below, also from Coinmetrics, shows growth in its supply from 2017 to current. The total is just under $10 billion. New tethers are added to supply by the company Tether when users purchase them with outside USD.
---
Macro
In the first chart below of the 30Y yield, notice yields spiked in early June signalling a recovery only to work its way back down to lows in May. There is no recovery in the economy. Demand for long term USTs is still extremely high, meaning there's little else those investors want to invest in.
The volatility in the dollar has been less than expected. Today, the Bloomberg dollar index hit monthly highs and the chart is starting to curve back up. Higher highs and higher lows is in no way bearish.
---
Miscellaneous
Shout out to @chartsbtc on twitter for helping keep things in perspective. The two charts below are very interesting. The first shows how many days the bitcoin price has spent within each order of magnitude. The second shows the average price paid per bitcoin if you started DCA'ing the same amount each Monday at the beginning of each year.
---
Demystify Bitcoin Jargon.
Years of knowledge about bitcoin, blockchain, and cryptocurrency in 80 easy-to-read pages. Exposure to a diverse set of disciplines needed to understand Bitcoin. Economics, cryptography, mathematics, computer science, political science, and game theory.
---
Go to our Info Page to join our community, find where to listen, and follow us.
Written by Ansel Lindner and Jeff See