Reports
The Fundamentals Report #77 - 2/21/2020

02/21/2020  |  Issue #77  |  Block 618,410  |  Disclaimer

VITAL STATS
Est. Days Until Halving: 80
Mayer Multiple: 1.094
Est. Difficulty Adjustment: -0.1%
Prev Adj: +0.5%
Weekly price H/L: $10,300/$9312
Sats/$1 USD: 10,314
---
MARKET COMMENTARY
The prevailing stories this week in Bitcoin are the large price drop and the DeFi exploit.

Price drop
On Wednesday, Bitcoin suffered the 5th largest hourly price drop in its history, dropping over $1000. The price found nice support at the previous resistance zone of $9000 to $9500 and has since recovered nearly 50% of Wednesday's drop. There's a wide range of theories for the price drop, many circulating about a US Marshals auction of $40M worth of bitcoin. I don't think there was any news to explain this price drop, it was simply consolidation. It's actually a good sign, because that kind of drop is unlikely to happen again, clearing the way for higher highs.

DeFi Joke
The DeFi exploit of bZx protocol has been hilarious. The same DeFi project was exploited twice for a total of $1M worth of Ether. The two exploits happened 4 days apart, the second was the larger of the two coming after they thought they had fixed the bug and unfroze the contact. Stories are circulating about Maker DAO being vulnerable to the same class of exploit focused around the same "flash loan" problem. Maker has to patch this exploit very soon, to avoid someone being able to do the same thing. Grab your popcorn.

Despite the DeFi debacle, a majority of headlines this week have been pumping Ether. There is a concerted effort by major players like Coindesk to hype it up. However, the actual tragetory paints a completely different picture. ETH2.0 is years away, it could be a security, PoS might work as well as it did for EOS (i.e. it sucked), DeFi was proven weak, recent privacy leaks of ether users, I could go on. The actual news is quite bad for Ether, but the industry insiders (bagholders) continue to shill and pump.

CCP Coronavirus
Lastly, the macro situation is devolving quickly due to the economic contagion from the CCP coronavirus. The lock downs haven't lifted, in fact they are expanding in China and now in South Korea and Iran. A big development over the last few days about the virus spread itself is that Iran is likely very badly infected at this time. 4 are now confirmed dead from the virus and many more in the hospitals. They weren't testing anyone until a relative of a high government official was dying. One doctor claims more than 20 patients in his hospital have died from unknown pneumonia.

Economic Contagion
Troubles continue to spread and get worse. An Fortune article just today states, 94% of Fortune 1000 companies have direct exposure to Chinese supply lines. The Chinese February PMI, a measure of the manufacturing and service sectors in a country, is estimated to hit 30, where zero growth is 50. This is the lowest reading in the history of this measurement. The CDC is showing itself to be either incompetent or as bad as the CCP at keep information secret. But more on that in an upcoming podcast episode.
---
OTHER HEADLINES
Layer1 announced the opening of its 30 acre Bitcoin mining facility in Texas
This is something to watch. Bitcoin mining has been concentrated in a few provinces in China for the last few years. It's now being seen as top priority by some to increase the geographic distribution of mining.
An SEC Commissioner wants to give ICO scams a 3-year safe haven, still no word on a Bitcoin ETF approval
LOL. I will be releasing a short podcast episode on this issue today. Check it out.
ETH name service (.eth) is several steps backward when it comes to privacy
This headline is so ethereum. They completely lack adversarial thinking. "Oh cool, I can put my name on something with ethereum." SMH
---
PRICE
Weekly BMI |  -1 : Slightly bearish

There is a likelihood of one more push to the downside. Bitcoin is in a bull market at this point, but several technicals are signaling a test of $8700-$8500. It's likely the price tests that level but has a very nice bounce. The trend and fundamentals are very bullish, but near term price is likely to go lower before new highs.

The technical indicators we watch closely are 1) 4hr and daily RSI: oversold on the 4hr RSI is a comfortable sign the consolidation/pullback is over. 2) Moving averages: the 50 EMA and 200 SMA are very important levels for the price, testing the 200 SMA would be a good place to see a bounce. 3) Cloud: price is quite extended above the daily cloud, so a test of the base line is likely. 4) Daily pivot: pivots are the average price from the last time period, and they act as a magnet for the price. Currently, the daily pivot is at $8590. 5) Support and resistance areas.

Over the next week, we are slightly bearish, looking for good entries for a nice rally into the halving.

Get more in depth analysis on our member newsletter the Bitcoin Pulse.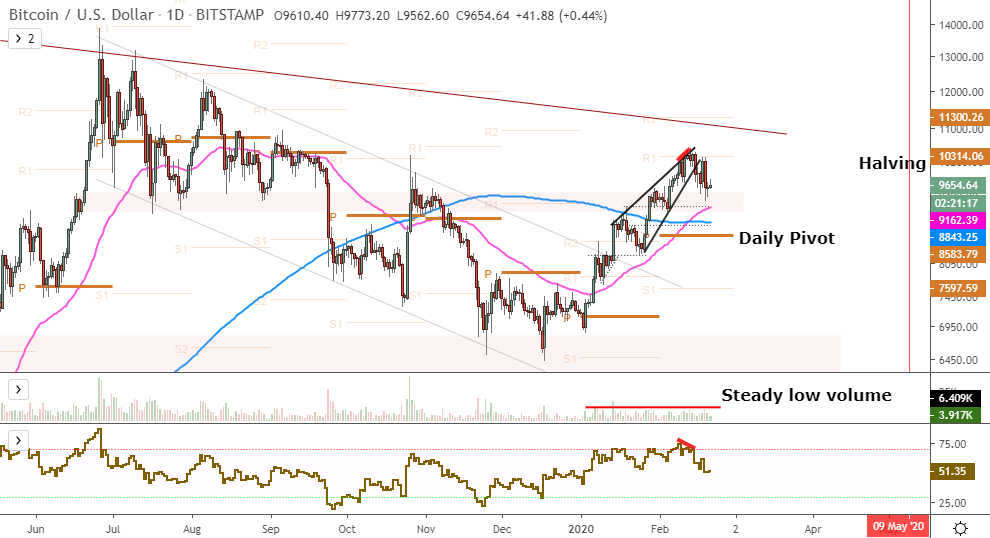 ---
TRENDS
Bitcoin addresses holding one or more bitcoin hit a new all time high right under 800k. We expect this number to continue to rise as people sort out privacy and key management best practices. For example, if own five bitcoin and have it in one wallet, when you spend, the person you transact with can see your whole balance. Splitting the five bitcoin into five different wallets/keys makes it less likely to have your whole stash compromised, and only reveals one wallet's balance when you spend in the future.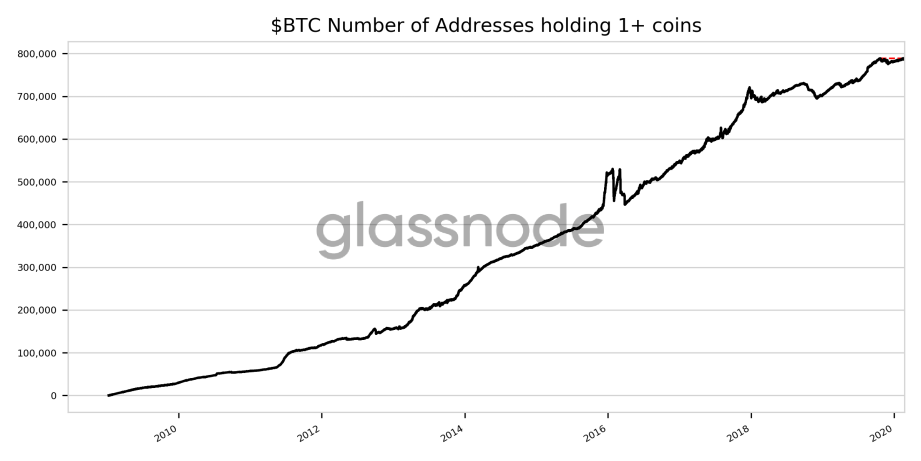 ---
MACRO
Very interesting charts from Capital Economics. We're told there's supposed to be a V-shaped recovery from this. These charts don't have the last 2 weeks of data, but we can extrapolate from the data that is there.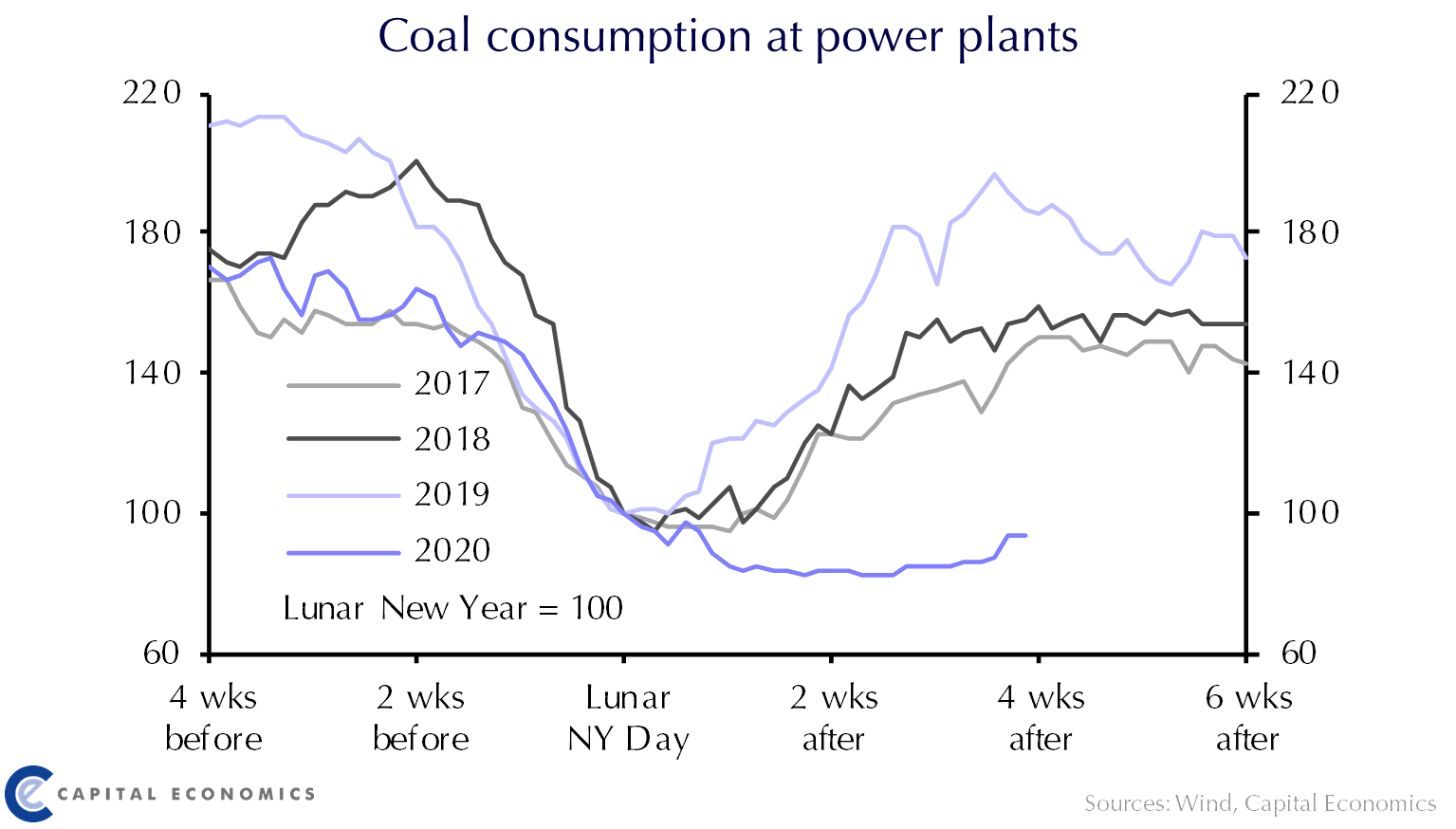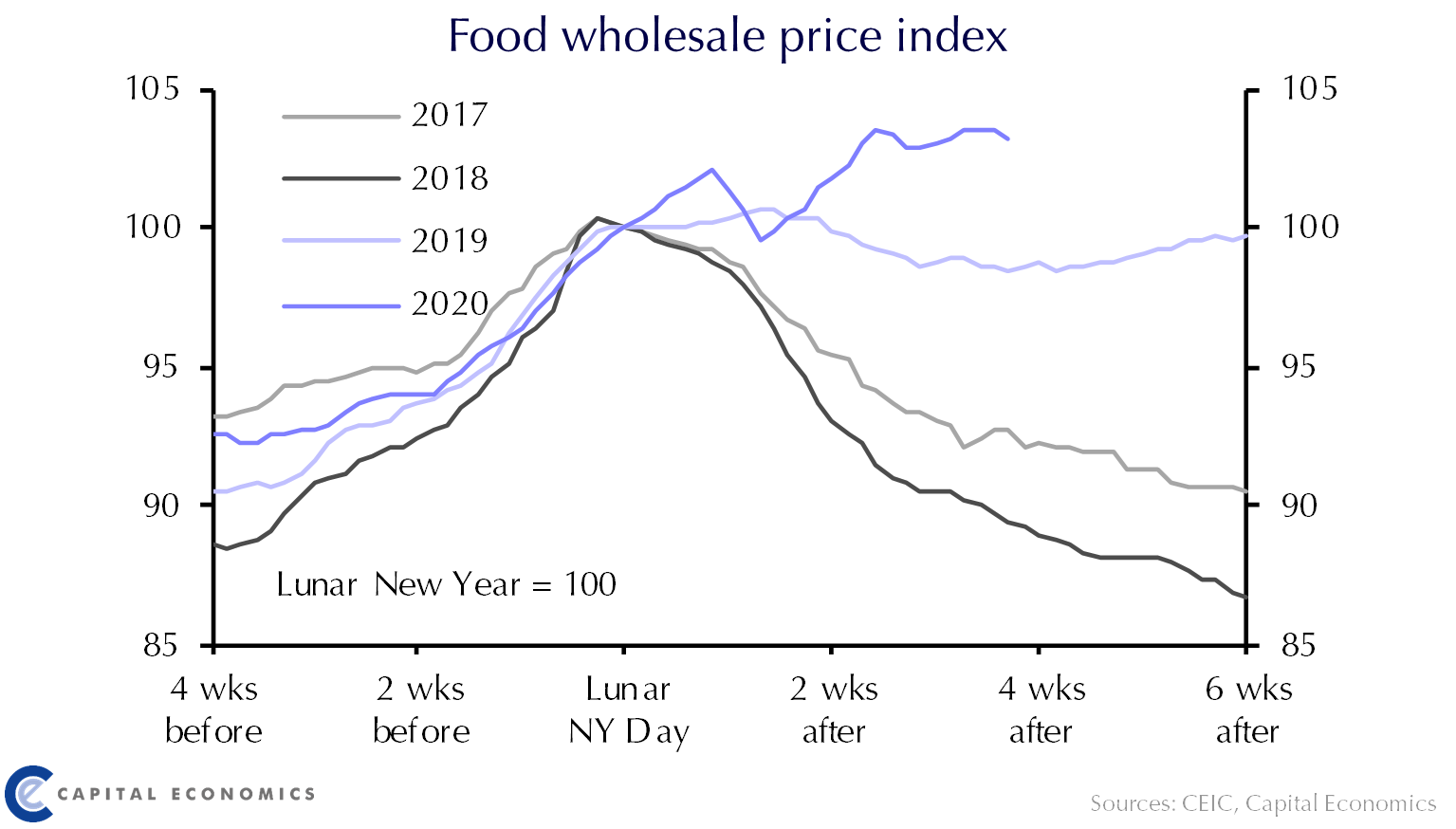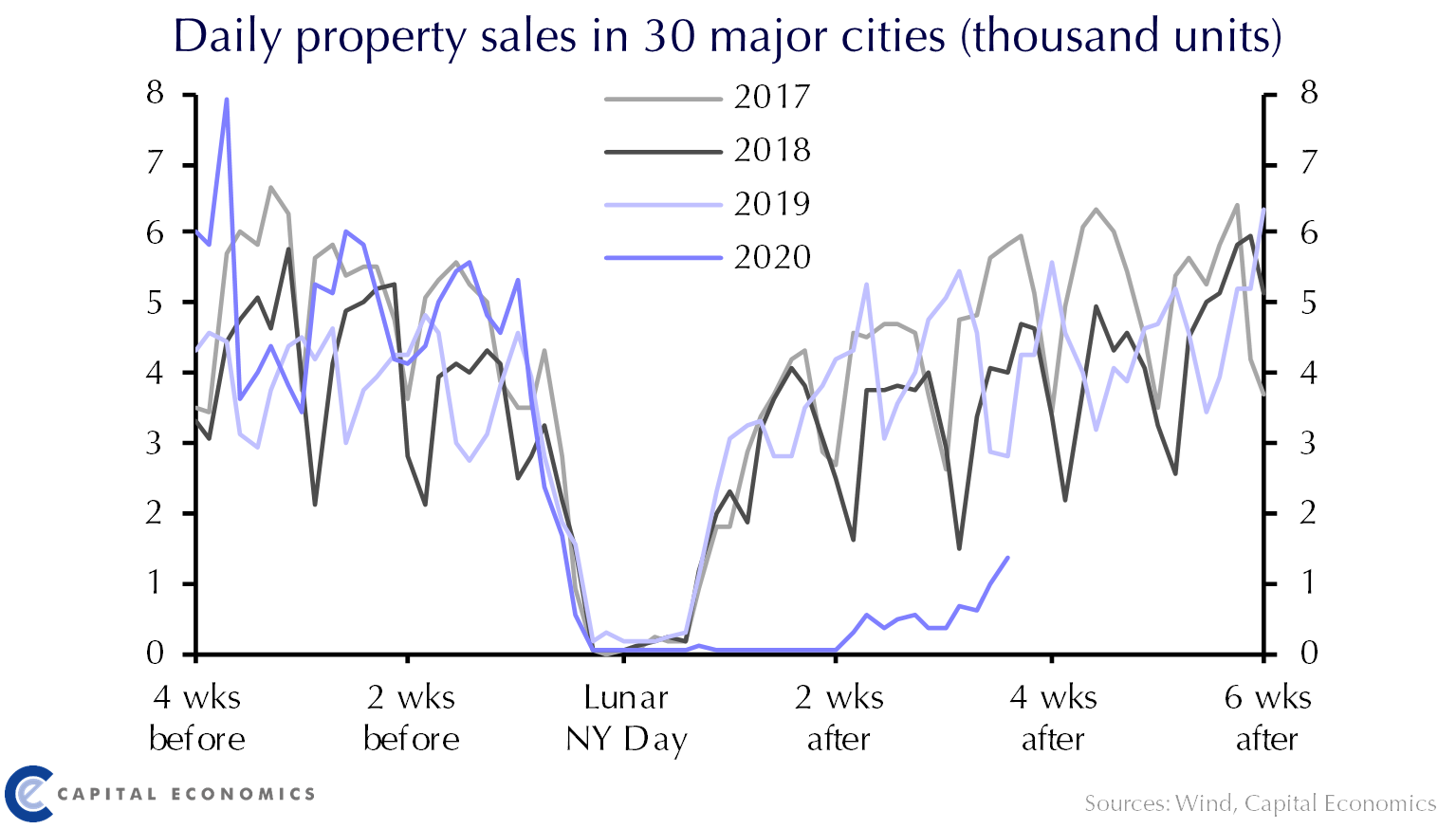 ---
MISCELLANEOUS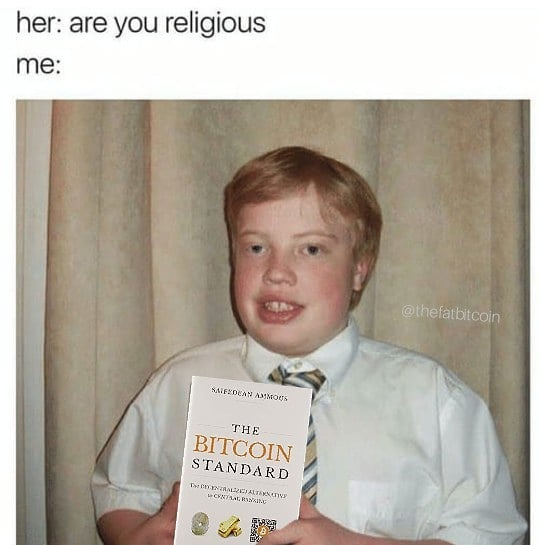 Have a good weekend and do a little prepping for the virus!
A