Reports
Fundamentals Report #132
The best free newsletter in bitcoin, we update you on the NFT mania, CFTC inquires, price action, and bitcoin mining.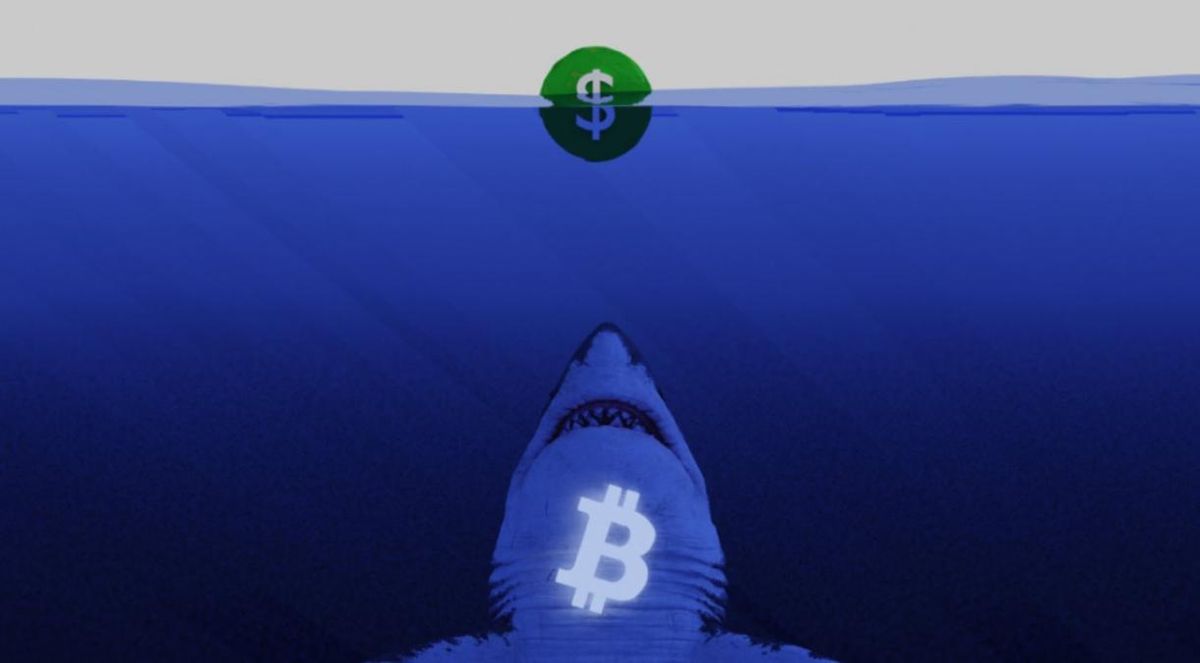 A weekly newsletter summarizing important sectors in bitcoin
by Ansel Lindner and Jeff See
In Case You Missed It...
This week's Bitcoin & Markets content
Get our book the Bitcoin Dictionary now on Amazon!
Bitcoin in Brief
Weekly price
$57,392

(+$9,293, +19.3%)

Market cap
$1.071 trillion
Satoshis/$1 USD
1,742
1 finney (1/10,000 btc)
$5.29
Market cycle timing
Middle of bull market
Weekly trend
Ready for next move
Media sentiment
Moderate
Network traffic
Moderate
Mining
Supply constrained
Market Commentary
The bitcoin news cycle this week was slow. Non-Fungible Tokens (NFTs) took most headlines, but a couple other things happened.
First off, JP Morgan has filed to offer a product that is a basket of shares in companies with bitcoin exposure like MicroStrategy and Square. This is interesting because it shows major high-level interest in getting exposure to bitcoin, and provides the powerful people a framework to integrate bitcoin. We are not saying this type of product is how bitcoin is going to change the world, but it is how the bitcoin mind-virus can enter the brains of the wealthy and powerful or slip passed their regulations.
Secondly, is the Commodities and Futures Trading Commission's (CFTC) growing actions with bitcoin exchanges. This morning it was leaked that the CFTC is now in contact with Binance over their involvement with US-based traders. This is the third major exchange in as many months to be under investigation. Bitmex was sued by the CFTC but has been able to continue operating as normal despite frozen funds because the company uses bitcoin almost exclusively. Also, Coinbase disclosed last month that they are cooperating with a large CFTC probe.
One can interpret this increased involvement in several different ways. 1) US regulators are trying to crackdown on and suppress bitcoin trading activity, 2) typical enforcement actions (unlikely), or 3) an attempt to get their hands around the space as their sister agency the SEC is about to approve a bitcoin ETF. It could be a mix of a couple of these as well. We tend to believe it is more of the latter.
But while bitcoin takes a breath before its next major move, the drama in traditional markets and politics are picking up the slack.
The US has passed the new "stimulus" package for $1.9 trillion and the inflation-istas are losing their minds. Despite gold being weaker, the dollar index being stronger, and CPI being near zero, we are supposed to believe that hyperinflation is just around the corner. Same old story, we don't have get into that right here.
US month-over-month retail sales were down 18% in February, which is not a sign of a healthy booming economy. Stocks sold off last week but are already back to ATHs. Even the ECB is talking very tough, upping their asset purchases in their next desperate attempt to get recovery and inflation.
Finally, we conclude that everything points to contraction in the traditional markets. The end of Q1 is approaching, which has been a time of stress for the system in recent years. From almost every perspective, bitcoin is looking vibrant and healthy while traditional dollar denominated markets are frail and sickly. This is the new normal.
Like our content? SHARE with friends and family!
Quick Price Analysis
Weekly BMI |  2 : Bullish
Our bullish call last week was dead on accurate as the price went from $48,000 to $58,000.
We are still quite bullish as price is challenging the all time high. Those who wanted to sell at this price have sold and buyers will FOMO into a rise.
A larger pull back will come. Probably after the next bull rally in which we are targeting $75k, with a small possibility it gets all the way to $100k before a 40% pull back. Subscribe to our member newsletter for extra weekly updates on price and fundamentals (link below chart).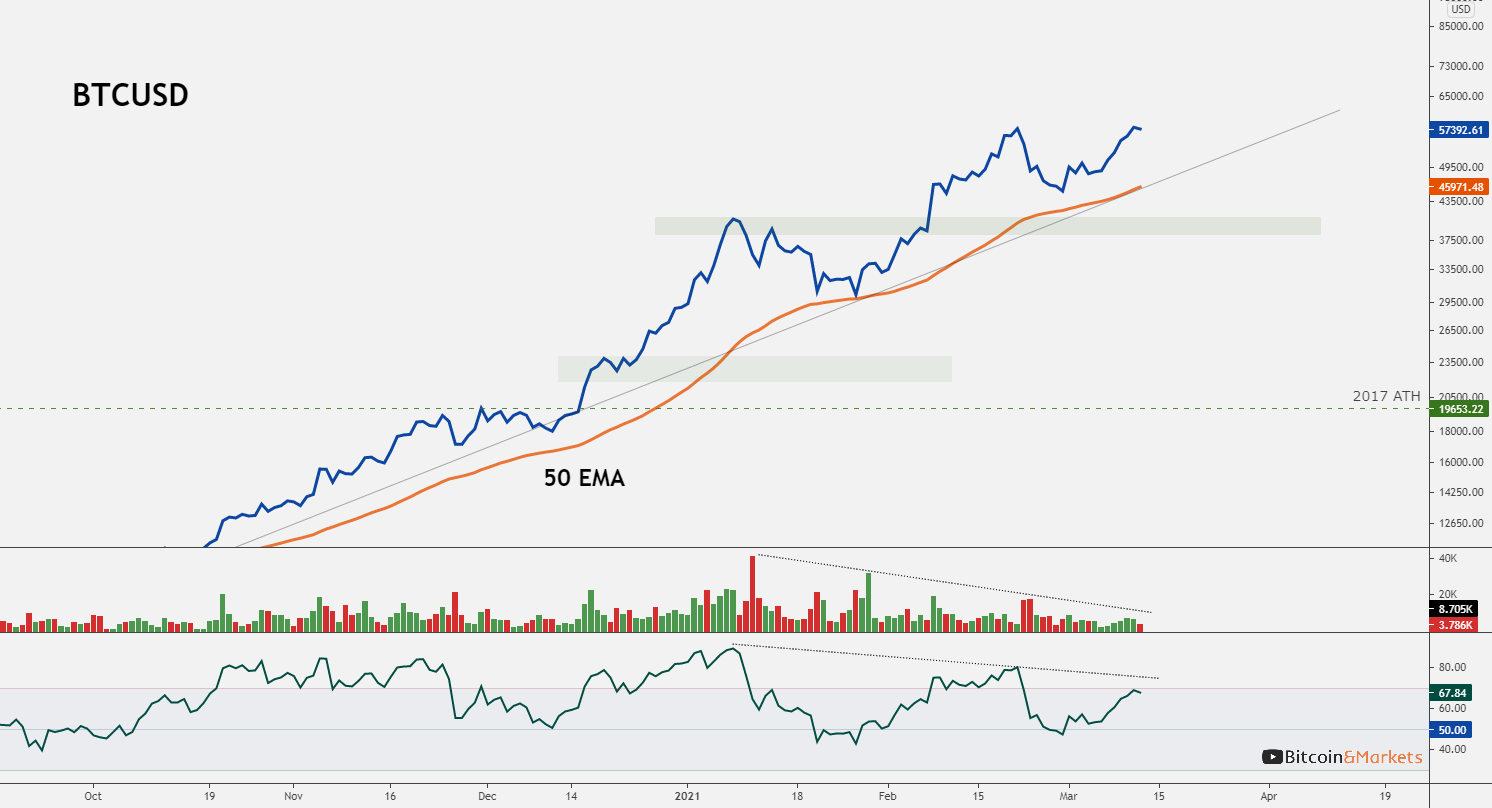 Become a paid member to access our full technical analysis and member newsletter.
---
Mining
During the previous bull market peak in 2017, the mempool took about 5 months to clear from its very congested state. We are currently 3 months into this recent surge. We expect the mempool to reach a stable level higher than we were previously used to, and for transaction fees to eventually stabilize at a slightly higher level, too, due mostly to adoption and the dynamic between on network transactions and transaction done through a service layer.
Some good news is, earlier in the week, transactions with fees of 10 sats/btye (quite cheap) were processed, meaning congestion is notably decreasing. At present, heading into the weekend, transactions are confirming for 50 sats/byte and we expect fees to go down significantly over the weekend.
Mining difficulty is expected to adjust up about 1% in a week. Our anticipation is hash rate will stay relatively constant for the next several months based on the global micro processing chip shortage, and hence the difficulty adjustments may normally be around this 1% mark.

Check out the chart below from @BTC_JackSparrow on twitter showing total daily miner revenue in fiat denomination. As you can see, miner revenue is currently surpassing the previous high during the 2017 market peak. The red arrows mark the halvings, and though the halving is naturally a big hit to miner revenue initially, the follow price rally quickly vaults miner revenue to new highs. Those miners who managed to hold on through the bear market are being immensely rewarded.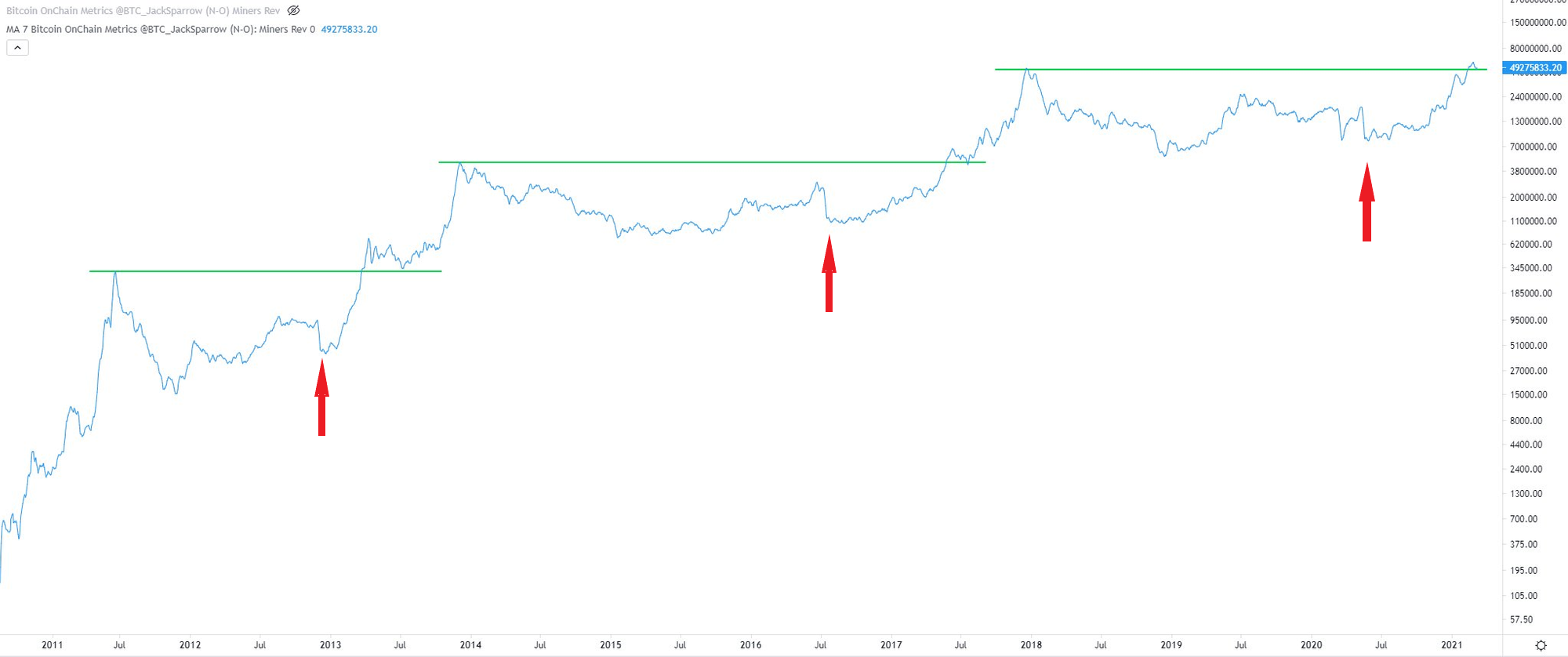 ---
Stablecoins / CBDC / Altcoins
See last issue for our general statement on NFTs.
A JPG sold for $69 million. The insanity of the whole thing is hard to quantify. Irrational speculation and money laundering are the two most likely factors affecting this bubble. SMH. Someone spent $69 million on a digital signature from an average digital artist.
Want your own copy minus the digital signature? Here you go.
---
Miscellaneous
Dan Held meme'd on Ansel's original Bitcoin Prehistory chart. We also have a newer infographic version with a clickable PDF version available to members so they can explore these events more thoroughly. Held's visual sure does look pretty though.
This is a reminder that bitcoin didn't just come out of the blue, isn't just a fad or internet funny money. We're willing to bet the majority of the innovation to come on the internet will include Bitcoin on their prehistory chart.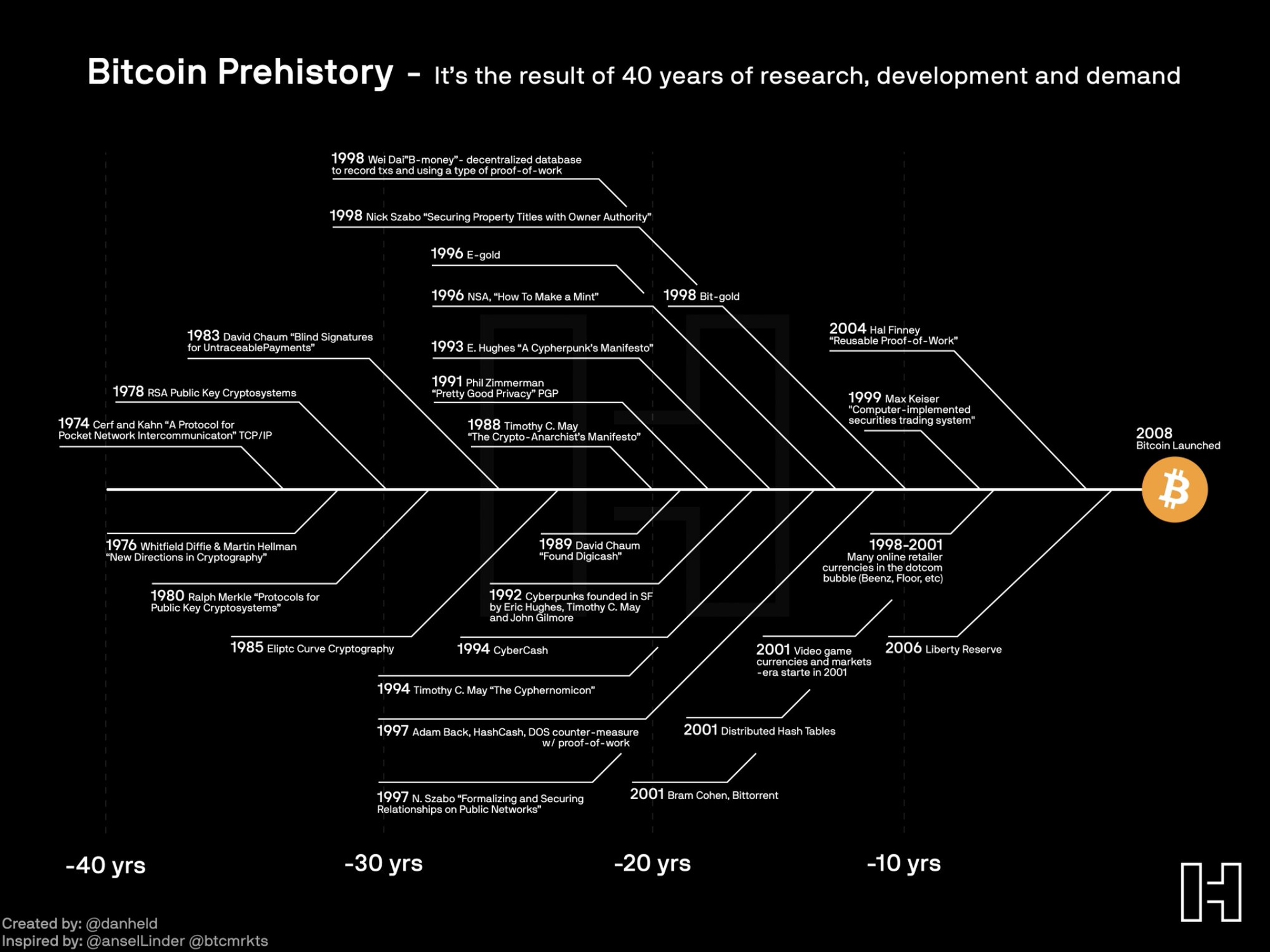 ---
Get our book the Bitcoin Dictionary now on Amazon!
Were you forwarded this newsletter? You can subscribe here.
Podcast links and socials on our Info Page.
If you liked this newsletter please SHARE with others who might like it!
March 12, 2021  |  Issue #132  |  Block 674,317  |  Disclaimer