Reports
Fundamentals Report #130
In this issue: Nigeria bans bitcoin, coinbase going public, futures volume, price action, mempool and fees, and Tether.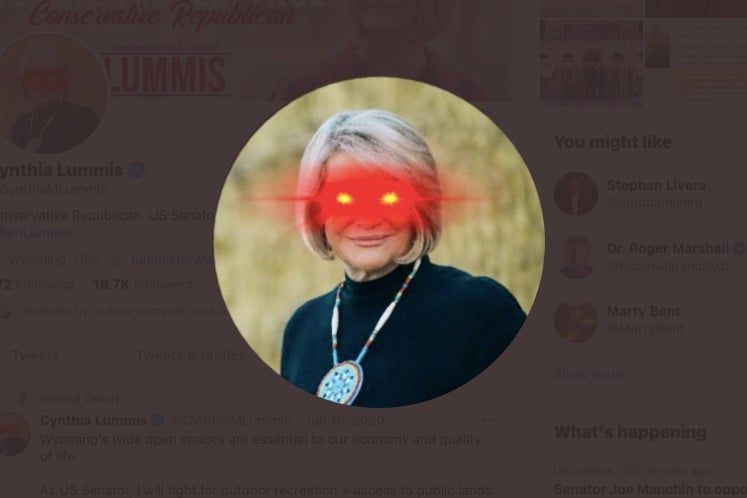 February 26, 2021  |  Issue #130  |  Block 672,297  |  Disclaimer

Written by Ansel Lindner and Jeff See
This week's Bitcoin & Markets content
Go to our Info Page to join our community, find where to listen, and follow us.
The Bitcoin Dictionary is LIVE on Amazon!
---
Bitcoin in Brief
Weekly price
$47,882

(-$6918, -12.6%)

Satoshis/$1 USD
2,088
1 finney (1/10,000 btc)
$4.79
Stock to Flow (new supply to existing) 463/d
1.403
Mayer Multiple (ratio to 200 d MA)
2.20
Est. Difficulty Adjustment
-0.40% in 7 days
Previous Adjustment
+1.35%
---
Market Commentary
Emerging Markets crackdown on bitcoin
This news flew completely under our radar. On February 5th the Nigerian Central Bank banned bitcoin by prohibiting companies from dealing in "cryptocurrencies" and mandating that accounts of "persons or entities" involved with cryptocurrencies be closed immediately.
Here is a good video detailing the situation first-hand.
We agree with Fisayo that this move is likely to protect Nigeria's currency the niara (NGN) which has been struggling for many years. This could be the first case of the natural use of bitcoin threatening a national currency, and is a sign of things to come over the next year or two. Bitcoin Magazine has a good write up as well, and mentions the niara's difficulties.
What happened in Nigeria is very unlikely to happen in the US, but we can see most other jurisdiction cracking down as the weaknesses in their currencies become evident (even the EU).
Here is the official exchange rate history of the niara since 2017. Please note, there is a wide disparity between official and unofficial exchange rates. Also, prior to the time from on this chart the niara has been falling since 2013. It is a total shitcoin.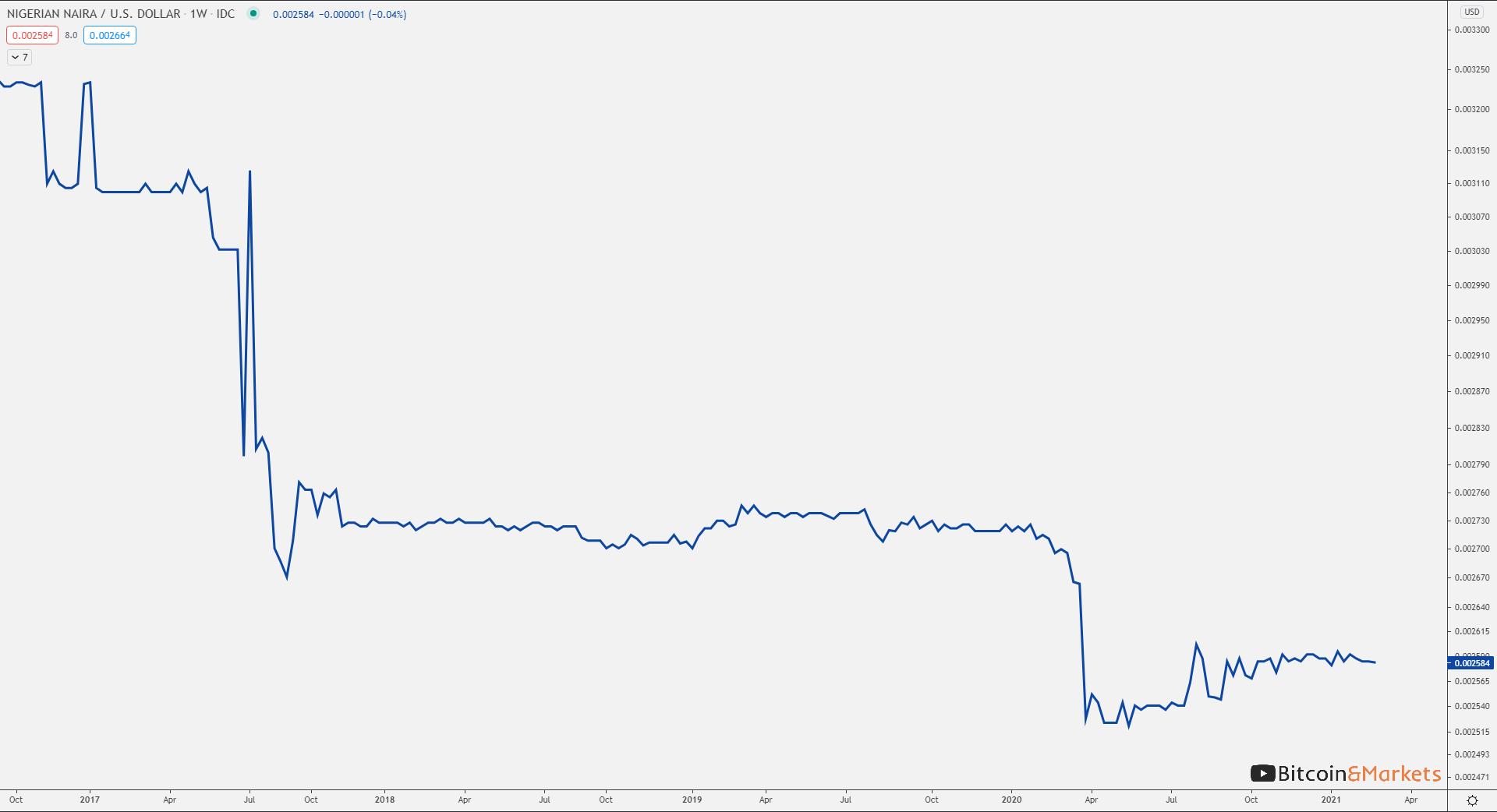 Bitcoin Companies Going Public
Several bitcoin companies have gone public recently, and the biggest one is about to take the plunge. Coinbase's S-1 filing has been published by the SEC meaning they have been given the green light. Soon, Coinbase will be added to the growing list of public US companies holding or dealing in bitcoin.
---
Quick Price Analysis
Weekly BMI |  2 : Bullish
Several factors are affecting the bitcoin price. First and foremost is institutional buying. Big headlines again this week from MicroStrategy buying a further $1B in bitcoin. Also, statistics out of Coinbase are that there have been major outflows to custody wallets.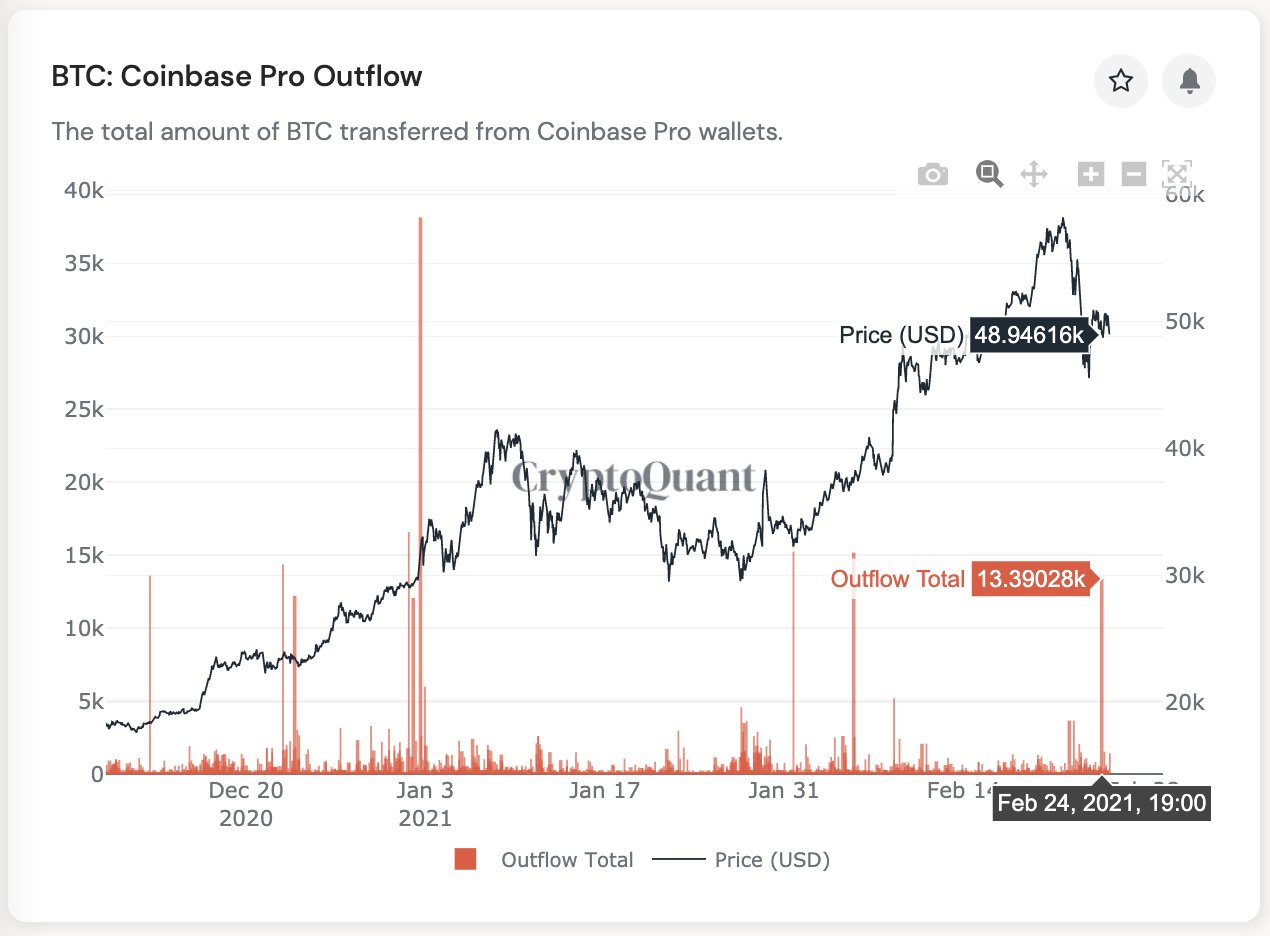 The second major factor is simply the massive size of the bitcoin market. There is a balance between fiat denominated demand and bitcoin denominated supply. As the price goes up, the fiat coming is gets relatively less powerful and the bitcoin profit taking gets relatively more powerful, until a new equilibrium is reached.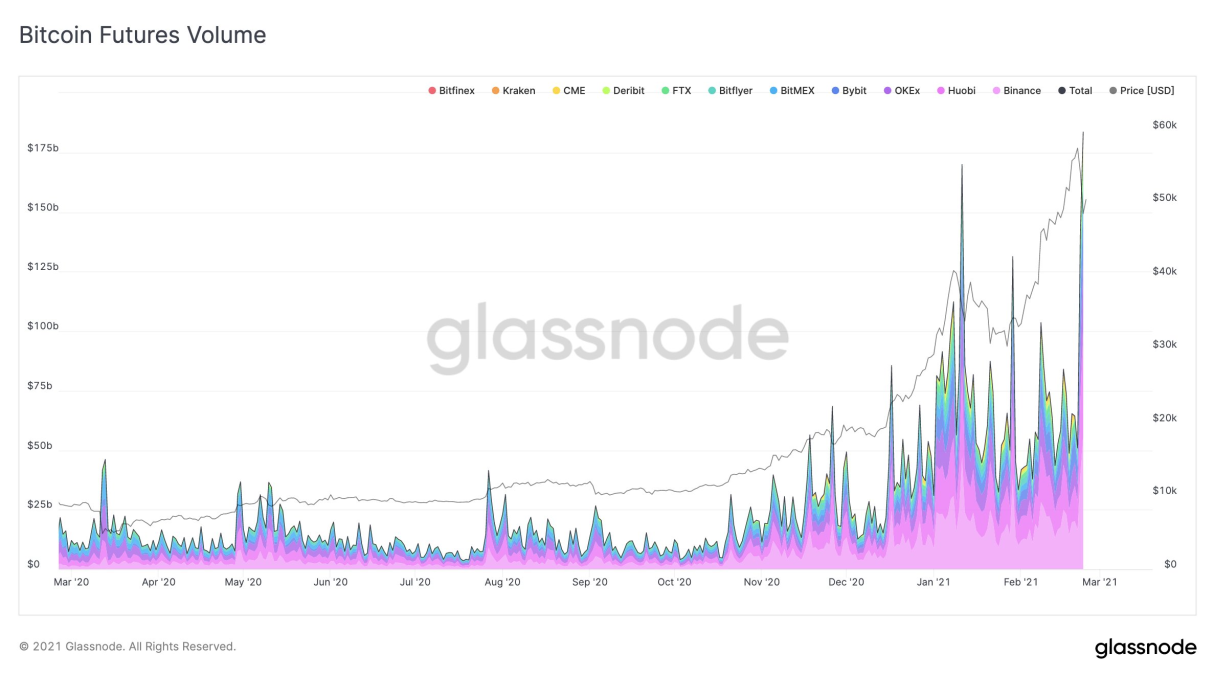 Lastly, the macro environment as a whole is affecting bitcoin demand. If recent moves in Treasuries place stress on the system and cause a large correction in legacy markets, we could see a change to bitcoin demand and supply characteristics as well.
Considering all of the above and more fundamentals from the bitcoin industry, we are quite bullish. The next few weeks should see bitcoin rally to new highs.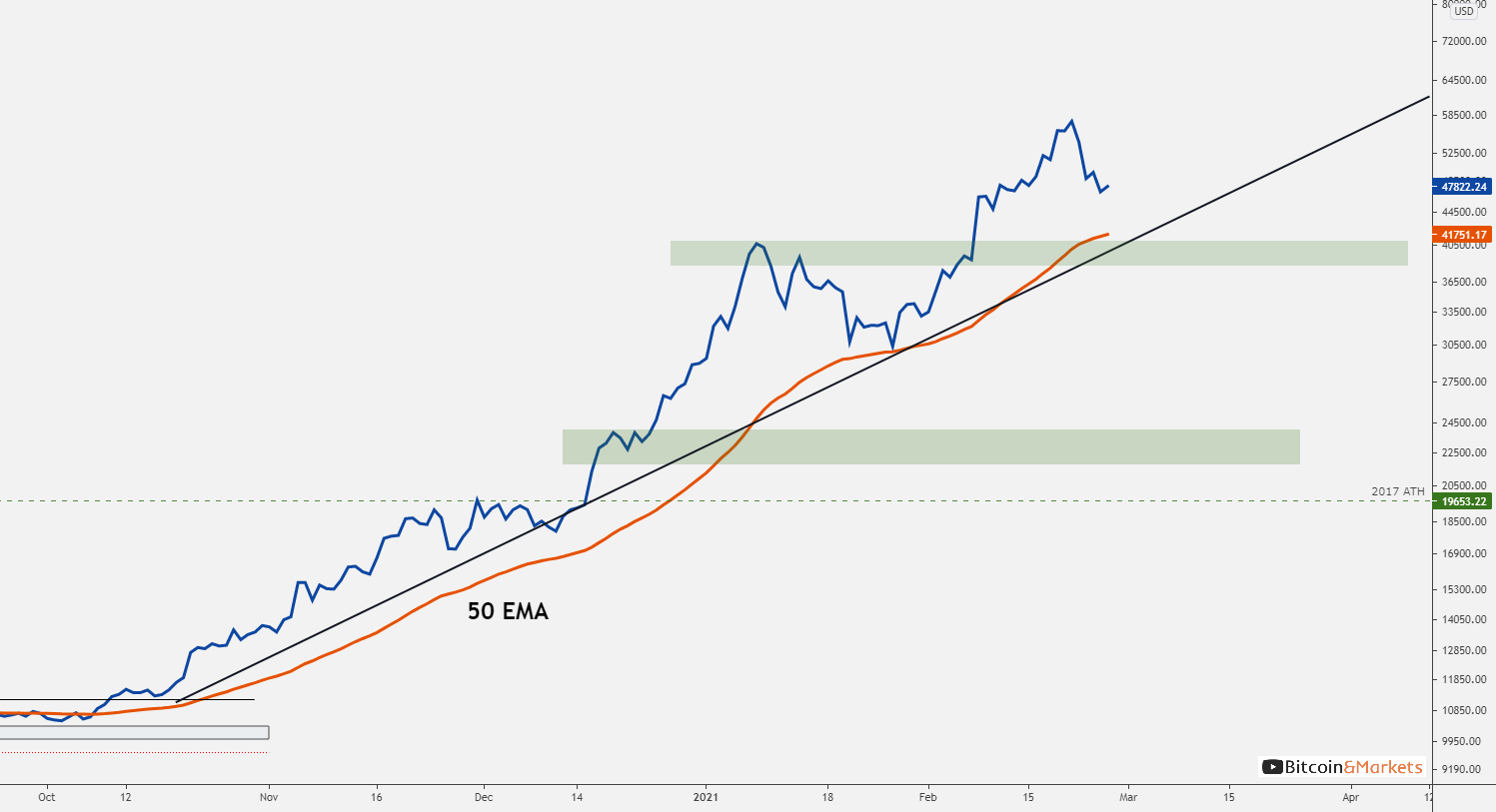 Become a paid member to access our full technical analysis and member newsletter.
---
Mining
The mempool continues to grow, reaching 241mb worth of data earlier in the week. Historically, miners have been able to catch up over the weekend as there are fewer transactions during that time. However, at this time, the transaction load has kept the mempool from clearing and is actually growing during periods of price volatility. Fees remain fairly reasonable when compared to the last time there was this much action in 2017.

The difficulty adjusted up 1.35% last Friday and is currently on pace to adjust down 0.4% in approximately one week. It seems unthinkable that more hashrate isn't coming online as the price increase skyrockets profits, unless there isn't hardware available. Bitmain, the largest mining hardware manufacture is sold out of their miners and the earliest shipping date available is August 2021. This hardware shortage should encourage vendors who have access to chip manufacturing to enter the space.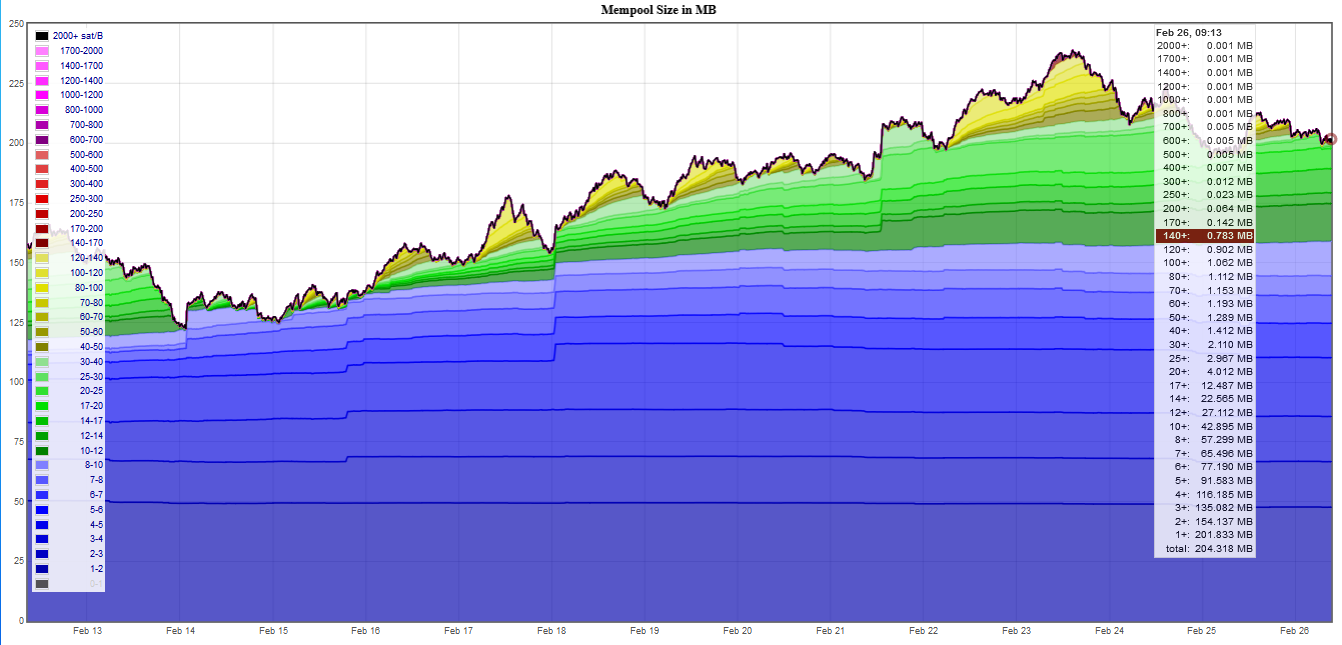 ---
Stablecoins / CBDC / Altcoins
Tether is forced to pay extortion money to the State of New York, but otherwise is freed from their abuse. After 2.5 years of harrassment and back and forth with two different NY Attorney Generals, Tether was cleared of all wrongdoing because the State couldn't prove anything in court.
This is a HUGE win for bitcoin and freedom.
---
Miscellaneous
Google Trends for "bitcoin" searches has just shot up again and is making a run at the 2017 ATH. Nigeria, from our lead story, has been the #1 region for searches during this 4 year time frame and in the last 90 days. It would be interesting to know how many of those searches came from government IP addresses!
There is one confounding factor in this data, that Null Island might be added to Nigeria search volumes. But it is definitely the case that bitcoin is extremely popular in the African country.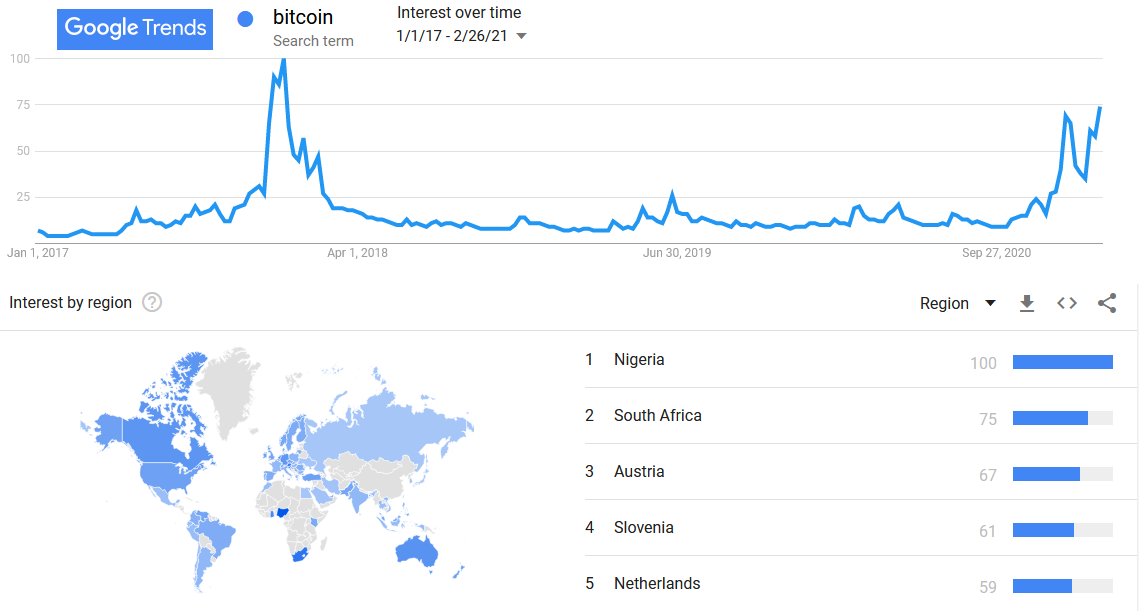 Demystify Bitcoin Jargon with the Bitcoin Dictionary
Years of knowledge about bitcoin, blockchain, and cryptocurrency in 80 easy-to-read pages. Exposure to a diverse set of disciplines needed to understand Bitcoin. Economics, cryptography, mathematics, computer science, political science, and game theory.