Reports
Fundamentals Report #120
New ATH! What's next??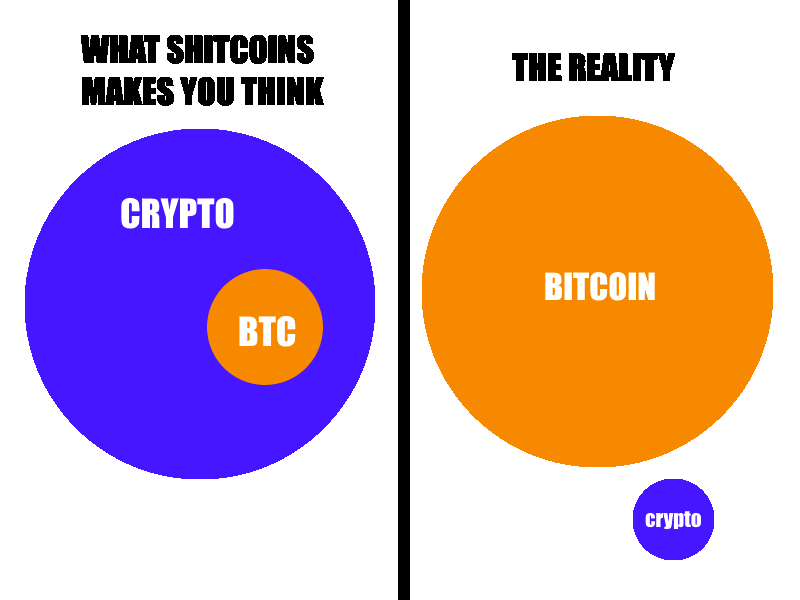 December 18, 2020  |  Issue #120  |  Block 661,920  |  Disclaimer

Written by Ansel Lindner and Jeff See
Please SHARE with friends and family!
Bitcoin in Brief
Weekly price
$22,727

(+$4708, +26.1%)

Satoshis/$1 USD
4,400
1 finney (1/10,000 btc)
$2.27
Stock to Flow (new supply to existing) 463/d
0.83
Mayer Multiple (ratio to 200 d MA)
1.85
Est. Difficulty Adjustment
-2.5% in 2 days
Previous Adjustment
-2.54%
---
This week's Bitcoin & Markets content
Go to our Info Page to join our community, find where to listen, and follow us.
The Bitcoin Dictionary is LIVE on Amazon!
Market Commentary
The big story for this week is obviously the new ATH!! Price flew through the $20k, all the way to $23777. What a ride!
The question now is, will the new institutional demand chase the price even higher, or will they wait for the price to come back to them?
Another question around this time of year is will hedge funds rebalance to their original allocation to bitcoin? If their fund started the year with a 5% allocation, their bitcoin gains have ballooned that to probably 10%. To get back in line with their 5% allocation, they have to sell bitcoin. The other option is increase their allocation sizing to 10%. This usually happens at the end of the year.
The price action coming right before Christmas is great, because while bitcoiners spend time with family, they will inevitably be asked about bitcoin. Get your elevator pitch ready! LOL
"Bitcoin is extremely scarce. Only 21 million will ever be produced. Large investors are figuring this out and scrambling to get exposure.

"Bitcoin's scarcity and all its other properties are protected by the hash rate and decentralization. No one can change the rules of the network, so the coins are very similar to atomic properties of say gold.

"Even governments can't change the rules of the system, and they can't stop people from wanting to hold it. Some of the richest people in the world own it. However, they can front-run other countries in owning it themselves and benefit from the price increase, too."
---
Quick Price Analysis
Weekly BMI |  0 : Neutral
Our bearish calls were wrong. Breaking the ATH was too much of a draw and it changes everything. We're going to do a write up for members on how to interpret gaps, because that was one of the determinants to our recent bearish bias.
Of course, never sell or trade your core position. Our content is intended to inform and perhaps help you time regular buys.
Currently, price is hanging out above the previous ATH, so there is no price structure to go off of for horizontal resistance. We can say that the previous ATH at $20k will likely act as support for any back testing of the break out.
To measure a possible move in the clear blue sky on the chart, we can draw Fibonacci lines and extensions as you see on the chart below. For this type of move the 61.8 fib extension is most well known, and will likely draw a lot of attention from traders and people wanting to take profit. And we see the price topped right under that level.
On any pull back/back test of the break out, price could go all the way back to $20k or stop a retracement fib along the way. Again, the most likely retrace fib is the 61.8%, or the 78.6%.
Become a paid member to access our full technical analysis and member newsletter.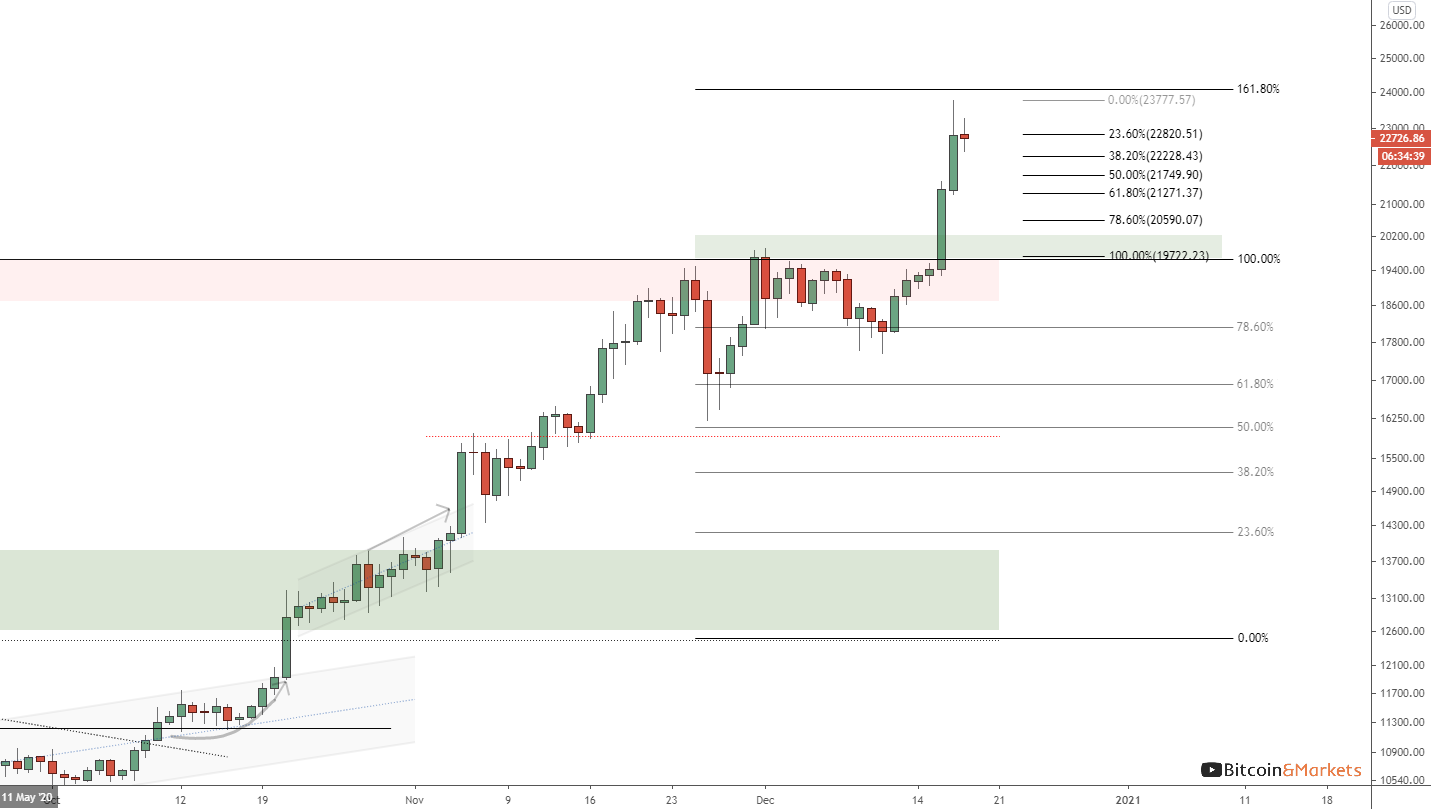 ---
Bitcoin Mining
As expected with large price moves, the mempool begins to fill up fast. When the price began to rise on the 16th, transactions picked up as traders raced to get their bitcoin onto or off of exchanges.
A few days later the mempool now sits around 75mb (or roughly 60 blocks/10 hours worth of transactions). Normally transactions in the mempool are processed and confirmed over the weekend but with the current environment it is uncertain if all transactions will clear.  Plan accordingly if you are shipping UXTOs around.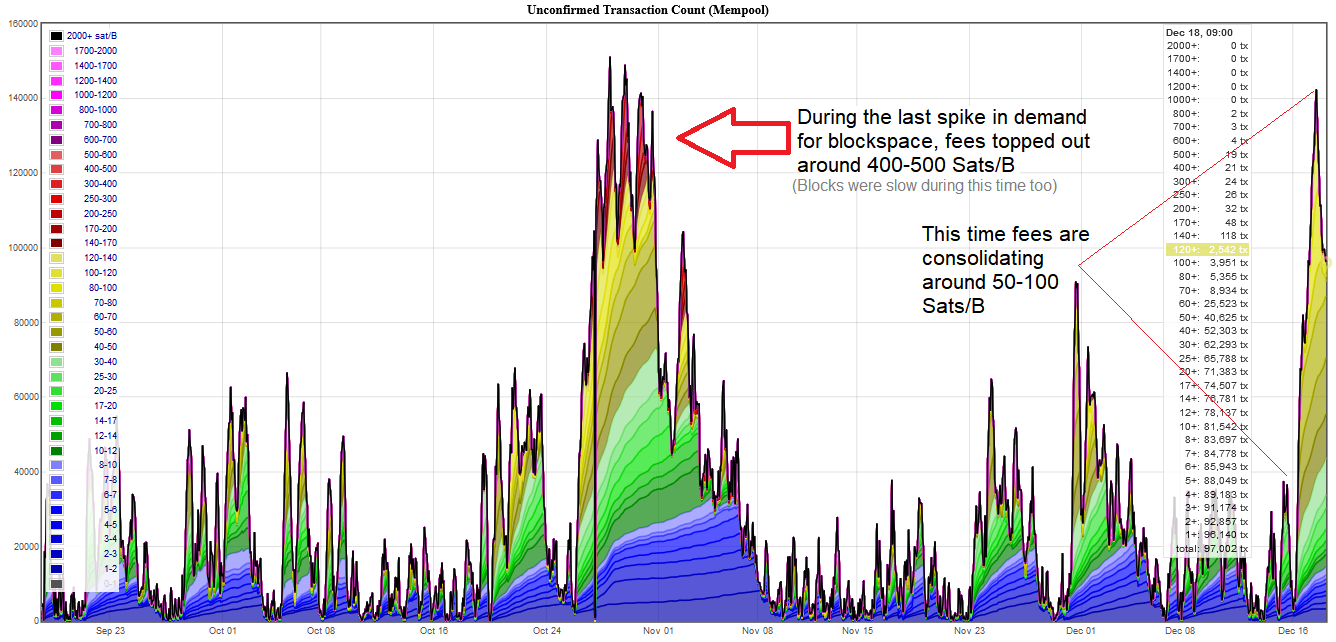 Bitcoin hash rate and difficulty
Hash rate has been slightly down the last few weeks despite the price surge, causing a -2.54% difficulty adjustment on the 13th. The current adjustment period is trending to also be about -2.5% in 10 days. This is unexpected because the value of the subsidy has increased so much, along with the total collected from fees. You'd think the higher reward would attract more hash rate immediately. We'll be watching this closely.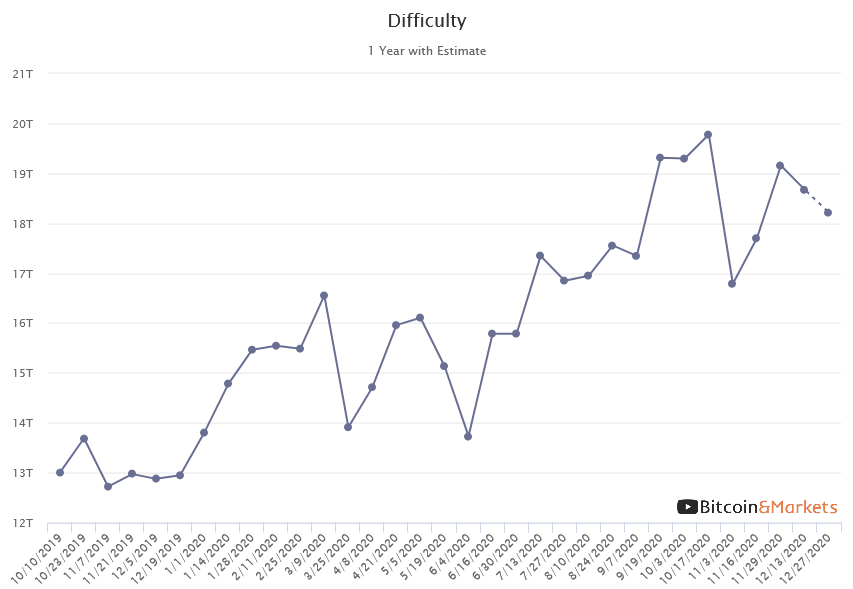 ---
Stablecoins / CBDC / Altcoins
Tether Dominance: 9.2% (-1.2%)
The below graphic is from Coinmetrics just prior to breaking the ATH. The top line on each chart is normalized for each ATH in the history of the coin.
An interesting observation for several altcoins, unlikely bitcoin, is the recent pull back is longer and lower than previous ones, notably Ethereum and Ripple. Other altcoins, like Litecoin and Monero seem to be right on track. Lastly, some scams are totally exposed, Bcash, Cardano and EOS.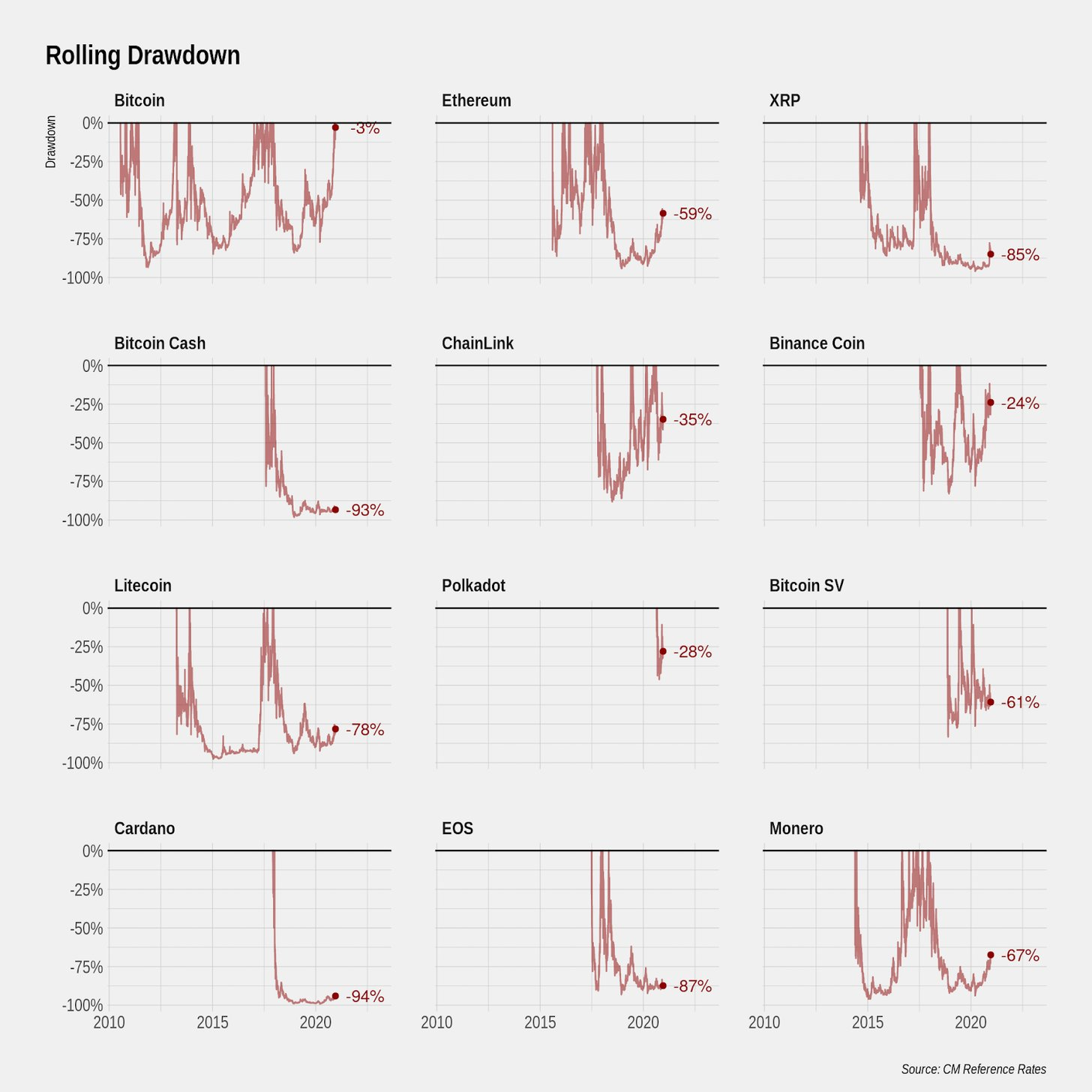 ---
Miscellaneous
In the image below, we tried to line up three interesting metrics. On top is Google trends for the search term bitcoin (would love to see in log scale!). While the there is not a spike anywhere near late 2017, we can see bitcoin has sustained a higher interest in internet searches than previous cycles. We also know interest is coming from institutions or other entities, not individual retail investors. All things considered, Google trends for bitcoin confirms a bullish sentiment.
The middle chart days between ATHs, which has now been reset! As you can see when you compare the top two charts, the 2017 peak on Google trends matches with end of the cycle of new ATHs in the middle chart.
The bottom chart from @ChartsBTC shows the price movement with the highs, lows, and halvings. It is very compelling evidence for the theory that price is dependent on the halving cycles and stock to flow. Bitcoin breaks the previous cycle high price approximately six months after each halving.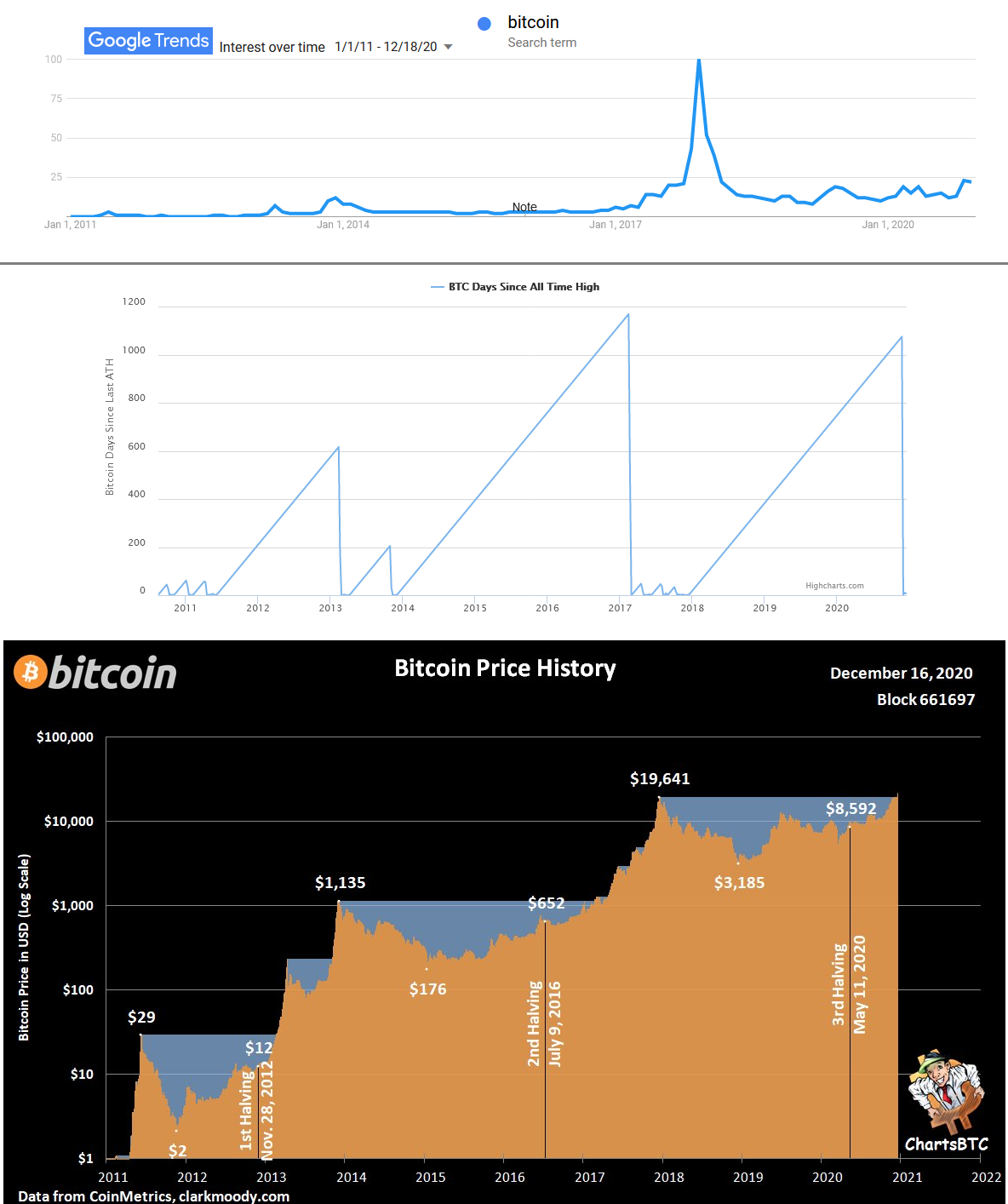 Demystify Bitcoin Jargon with the Bitcoin Dictionary
Years of knowledge about bitcoin, blockchain, and cryptocurrency in 80 easy-to-read pages. Exposure to a diverse set of disciplines needed to understand Bitcoin. Economics, cryptography, mathematics, computer science, political science, and game theory.