Reports
Fundamentals Report #113
October 30, 2020 | Issue #113 | Block 6xx,xxx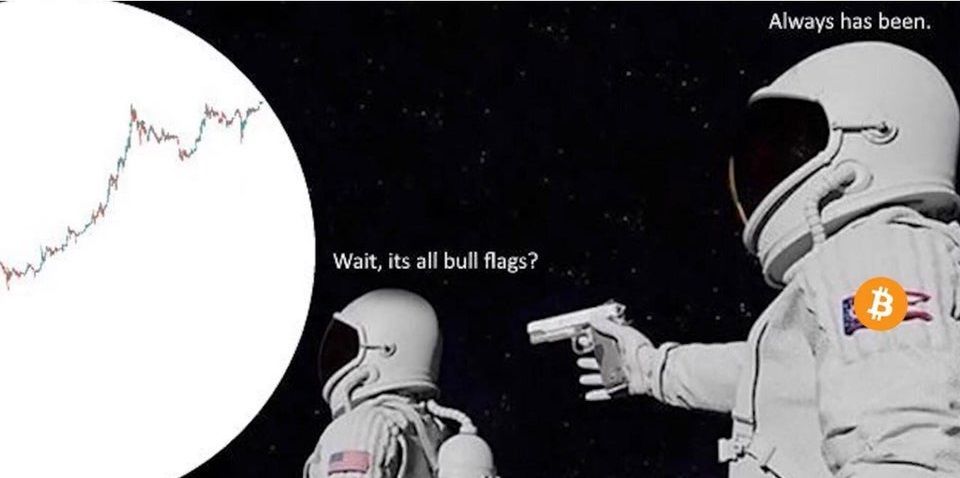 October 30, 2020  |  Issue #113  |  Block 654,788  |  Disclaimer

The Bitcoin Dictionary is LIVE on Amazon!
Bitcoin in Brief
Weekly price:  $13446  (+$652, +5.10%)
Mayer Multiple: 1.46
Est. Difficulty Adjustment: -14% in 3d
Prev Adj: +3.69%
Sats/$1 USD: 7437
1 finney: $1.34
---
Market Commentary
This last week, as traditional markets sold off, bitcoin did a fairly good job of maintaining its price, only dropping 3.5% from recent highs. Bitcoin is getting noticed and is getting ready to really stand out throughout the end of the year.
Bitcoin is also pulling away from altcoins. The Tether Dominance (below) is still going up, while the bitcoin dominance is also going up. Altcoins are sliding into irrelevance. The altcoin narrative is shifting from proper cryptocurrencies which have yet to materialized into productive projects outside pump and dumps, to Central Bank Digital Currency (CBDC) altcoins.
With only 4 days left until the US election and Halloween falling on a full moon, things could get crazy. Hodl.
---
Other Top Stories around Bitcoin
Iran allows exclusive use of cryptocurrencies to fund imports
The Iranian government has amended its regulations on cryptocurrencies to allow them be exclusively used for funding imports at a time of increased pressure on the country's normal use of hard currencies.
US Comptroller of Currency praises decentralized networks, blockchain, and cryptocurrency
During his appearance on DC Fintech Week 220, the Acting US Comptroller of the Currency Brian Brooks praised decentralized networks, highlighted the expanding role of cryptocurrencies and the necessary regulations, and hinted that central banks could actually become nodes to blockchain networks.
Bank of Canada Calls for "Globally Coordinated" Effort to Launch CBDCs
Bank of Canada governor Tiff Macklem has stated that the bank is working with G7 partners on its potential CBDC. [...] He called for a "globally coordinated" effort to lead CBDC development and prevent scams. [...] Countries around the world have spearheaded cashless payments and CBDC efforts amidst the coronavirus outbreak.
'Engineering Error' Led to $34 Million DeFi Hack, Harvest Finance Says
So-called Decentralized Finance (DeFi) will never be able to design their systems for every eventuality. These daily exploits are evidence, not of experimentation and learning of lessons, but the lack of learning. The several different parts of their systems, that need to work synchronously together, and each have unique technical and economic loopholes. Their inherent complexity make security infeasible.
AWOL Founder Controls Single-sig OKEx Bitcoin Wallet: Report
Xu, Founder of OKEx, holds the single-signature key to the exchange's $2+ billion in bitcoin, and has been missing now for weeks after being "taken away by police" in China. Withdrawals are still unavailable.
---
Quick Price Analysis
Weekly BMI |  0 : Neutral
Price is at an interesting juncture. Daily momentum is still in overbought territory, meaning we should expect price to cool off. We also had a spike in volume to confirm the breakout above the previous pattern, very similar to what happened at the end of July. We are also hitting resistance at the previous high from 2019.
In these cases, traders might logically expect an orderly pull back or consolidation in price. They are expecting if and when the price breaks the 2019 for it to really pop upwards. The contrarian take is for the market to fake to the upside, breaking the 2019 high and then drop back into a consolidation trapping traders.
Also, of note is the monthly close tomorrow, which if it closes at current levels will be the second highest monthly close ever. Only beaten by December 2017, which closed only slightly above at $13,880.
Become a paid member to access our full technical analysis and member newsletter.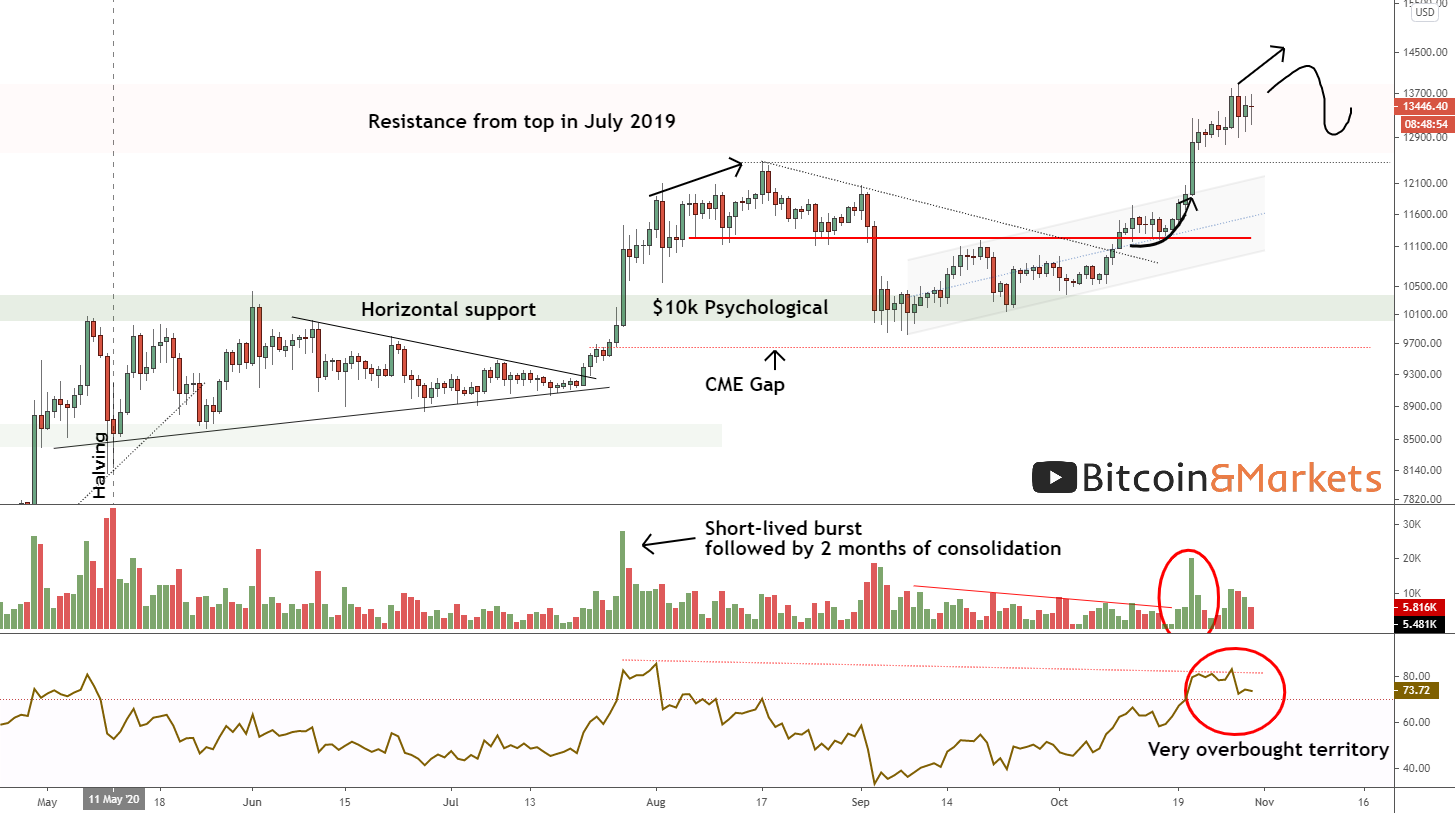 ---
Mining
The number of unconfirmed transactions in the mempool is spiking to levels not seen since the ATH in 2017. Different from 2017, however, modern transactions use less space due to the SegWit upgrade, so, it should take less time to clear the backlog and add the transactions to the blockchain.
The reason for a congested mempool is explained in an article published today on the Bitcoin & Markets Research site BTCM.co.

At the time of writing, transaction fees to be included in the next block are 250-300 sats/byte (~$7.50). It is hard to predict when the hashrate will come back online and how fast they will chew thru the mempool, so, we suggest checking a site like Jochen's to estimate your fee accordingly. That is if you must transact. There will be some relief to the backlog and fees when the difficulty is adjusted down by about 13-15% on Monday.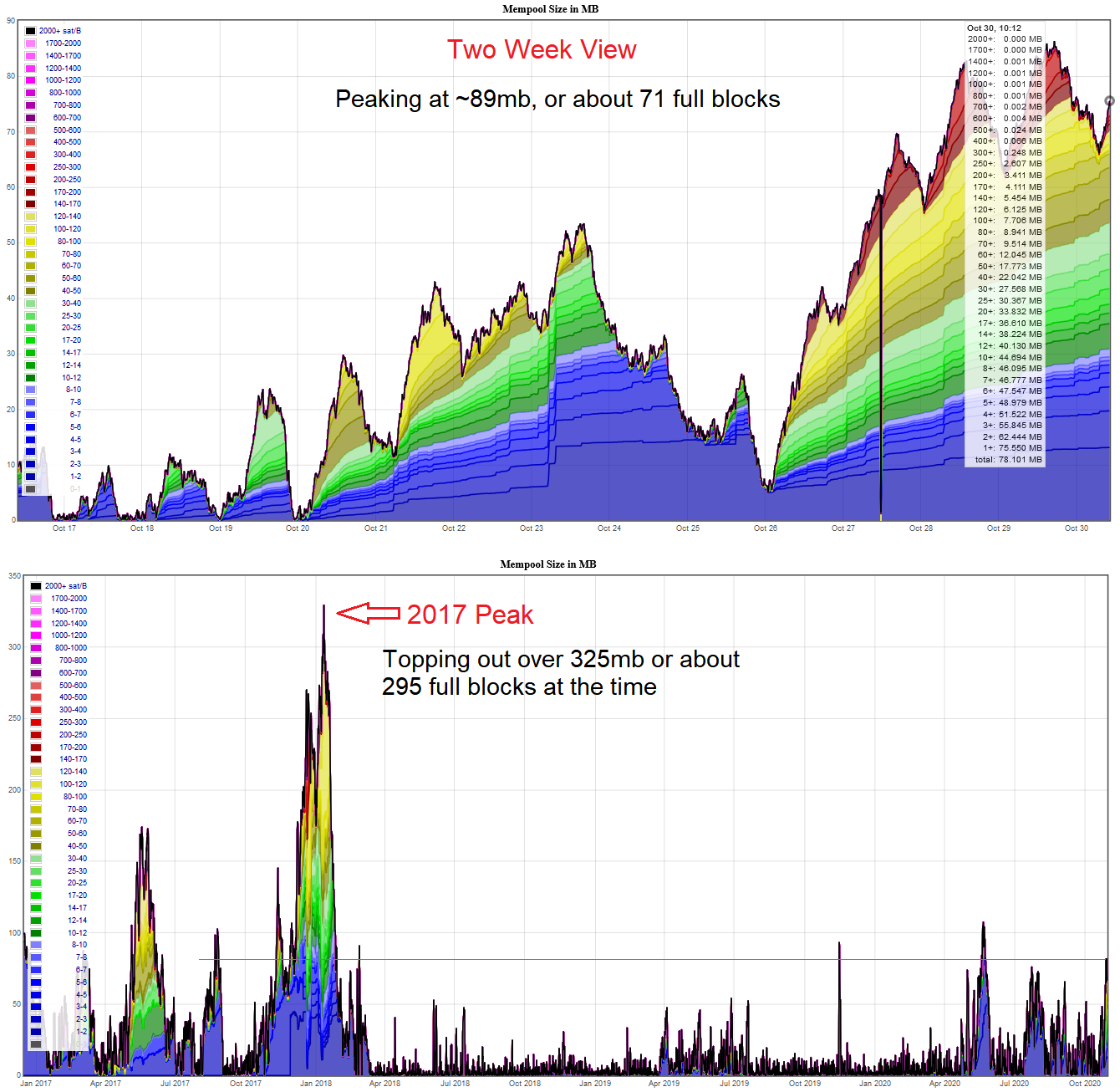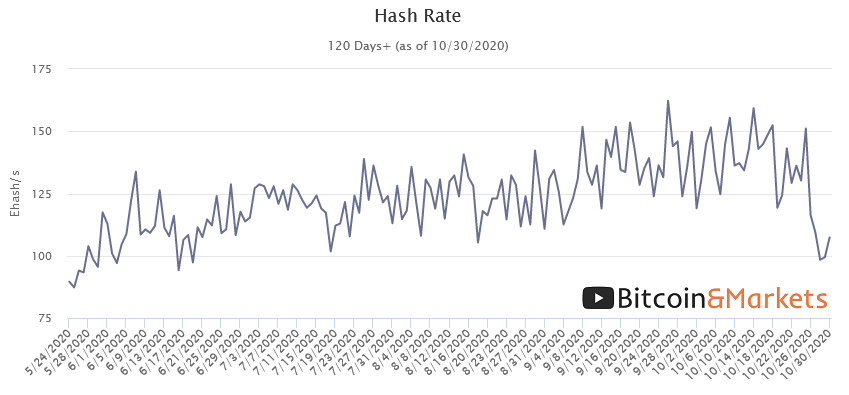 Hash rate might have bottomed out and back on the rise.
---
Stablecoins / CBDC / Altcoins
Tether Dominance: 11.83% (+0.8%)
The Tether Dominance alone takes up almost 12% of all altcoins, and stablecoins in general are ~16%. Altcoins are lagging the rise in bitcoin. They are struggling to find a narrative to attract the greater fools as CBDC steal the spotlight and DeFi falls flat.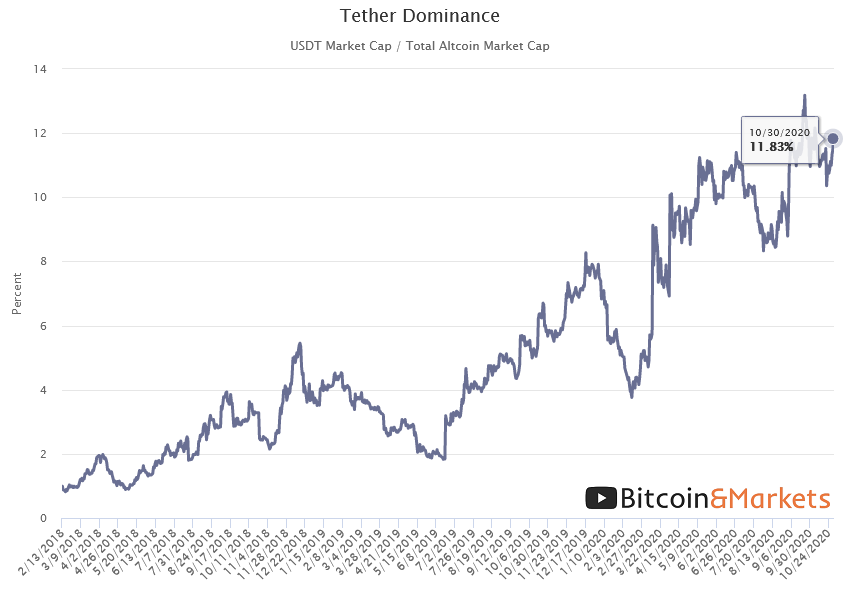 ---
Miscellaneous
Here is an awesome chart from Fernando Nieto on Twitter, who says:
This may help you understand the correlation between the volatility of an asset and the demand for it, how liquid assets are more demanded, and how far bitcoin is from becoming money (generally demanded/accepted medium of exchange).
His twitter is linked on image if you would like to give him a follow.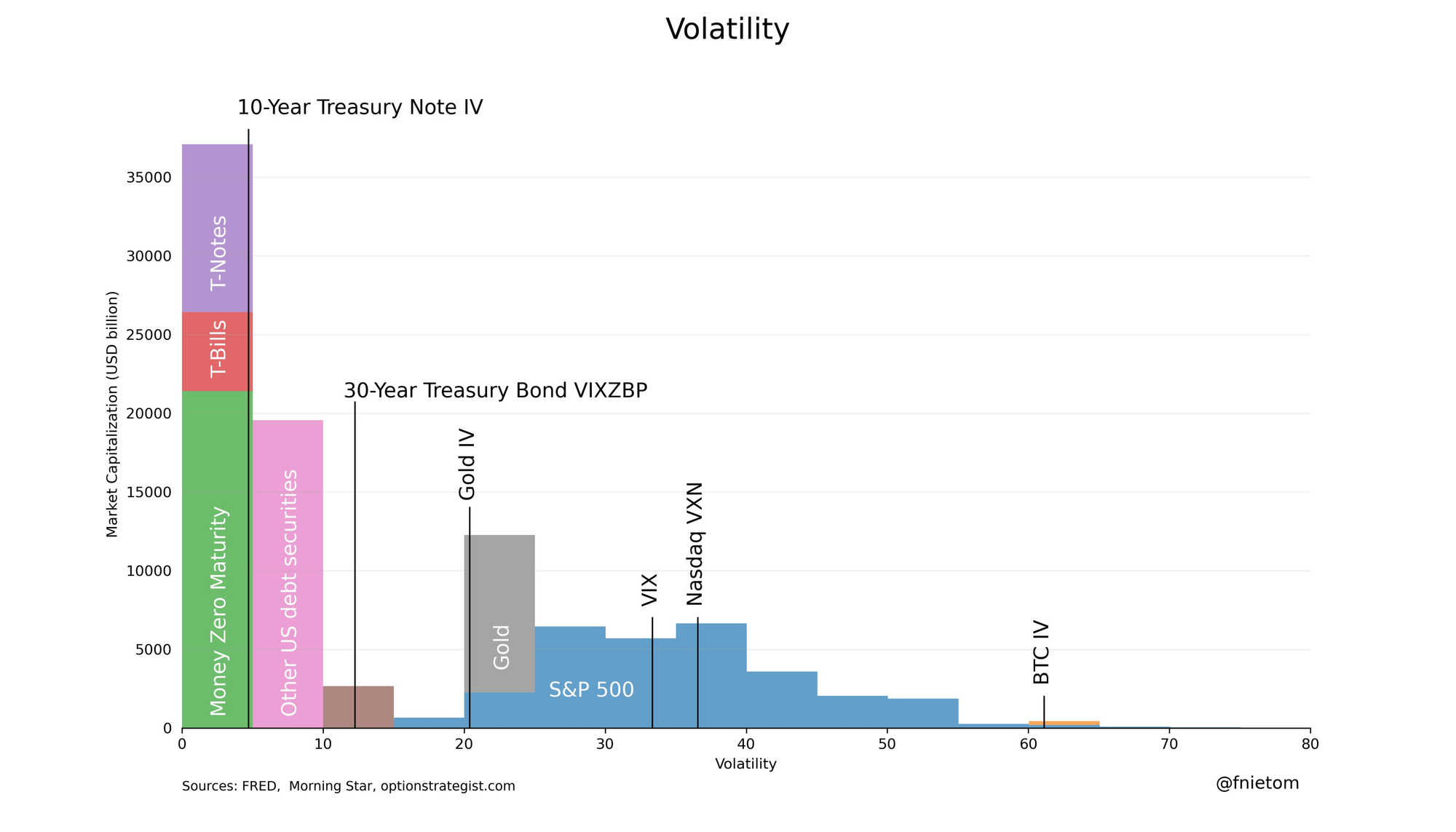 Demystify Bitcoin Jargon with the Bitcoin Dictionary
Years of knowledge about bitcoin, blockchain, and cryptocurrency in 80 easy-to-read pages. Exposure to a diverse set of disciplines needed to understand Bitcoin. Economics, cryptography, mathematics, computer science, political science, and game theory.
Go to our Info Page to join our community, find where to listen, and follow us.
Written by Ansel Lindner and Jeff See