Fed Watch
Bitcoin Pump vs CBDC Obsession - FED 149
Discussion topics are Bitcoin ETFs, timeline, likelihood, GBTC vs Blackrock, Fed gives up on CBDC while other double down, plus Chinese yuan crash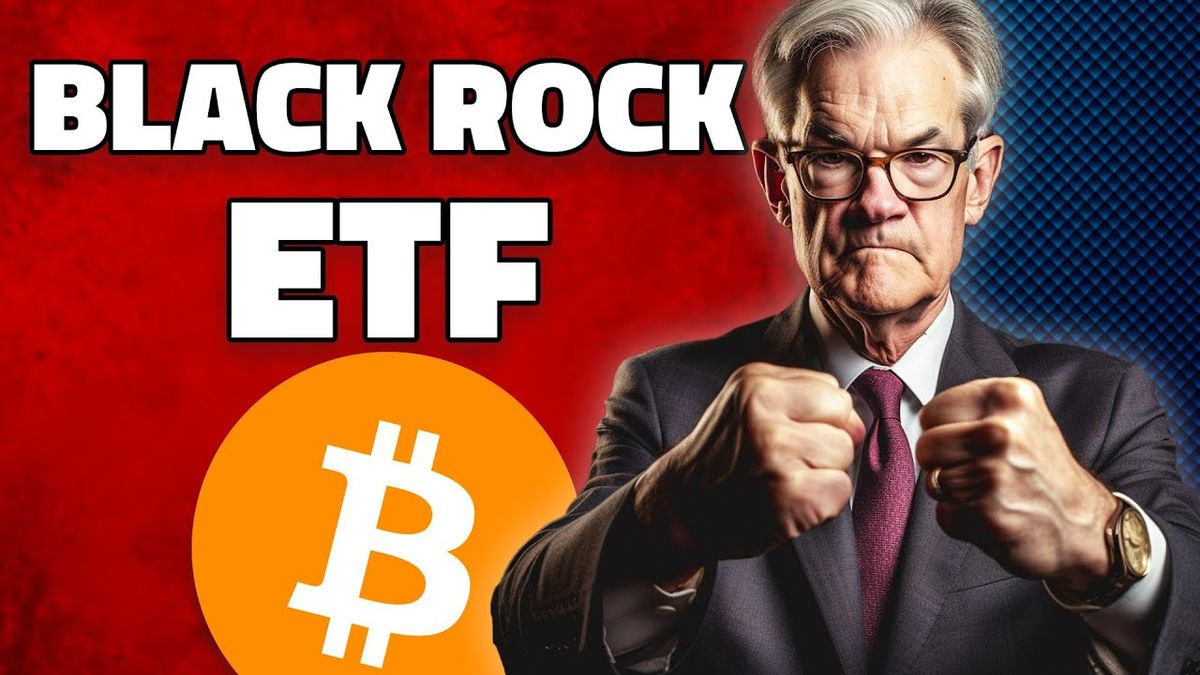 Hosts: Ansel Lindner and Christian Keroles
Guest host: Nolan Bauerle, @CountBTC
💡
LIKE, COMMENT and SUBSCRIBE!
Fed Watch is a macro podcast with a clear contrarian thesis of a deflationary breakdown of the financial system leading to bitcoin adoption. We question narratives and schools of thought, and try to form new understanding. Each episode we use current events to question mainstream and bitcoin narratives across the globe, with an emphasis on central banks and currencies.
In this episode, Nolan and I discuss all the big news items of the week having to do with central banks and bitcoin. We start by talking Bitcoin ETFs and the tidal wave of filings, we bring Producer Chris in to give his perspective as well, what it means for bitcoin. Next, we watch a couple Jerome Powell clips from his testimony in front of Congress, specifically his comments on "crypto" and CBDCs. At the end of the show, we discuss the collapse of the Chinese yuan (CNY) and what it can tell us about the state of, not only the Chinese economy, but also the global economy.
In our Bitcoin ETF discussion, we hit on the curious timing of the Blackrock filing in relation to the SEC action against Coinbase and Binance, we speculate on the timing of any approval, its likelihood, and the whole Blackrock versus Grayscale debate.
The CBDC discussion is an interesting one. Federal Reserve Chairman Powell was testifying in front of Congress and said very bluntly, they are not pursuing a retail CBDC, characterized by individuals having accounts at the Fed. He did say, if they were to pursue a CBDC, which they are not at this time, it would be a wholesale type CBDC, where banks use it as an upgraded reserve swapping system.
The IMF managing director Kristalina Georgievahe came out the same day saying, the IMF is still, "working hard on the concept of a global CBDC platform." This brought up conflicting statements from the IMF only a couple months apart. Back in April Kristalina said, "We think that wholesale CBDCs can be put in place with fairly little space for undesirable surprises, whereas retail CBDCs completely transform the financial system in a way that we don't quite know what consequences it could bring."
Next, on the CBDC front, we cover the arrest of Central Bank of Nigeria Governor Godwin Emefiele, the designer behind the country's war on cash and disasterous CBDC rollout. Everywhere a CBDC has been tried, it has failed, the Fed obviously doesn't want one, the BIS is still pushing old-school blockchain-all-the-things versions of a CBDC, and the IMF is backtracking. This is a huge topic and many people are worried, but our conclusion is, don't be.
Lastly, we look into the Chinese yuan and discuss what we can learn about the current state of the global economy and what a failing China means to going forward. Not everything is well in China. The yuan is approaching multi-year lows after the reopening predictably fell flat.
Thanks for joining us. If you are reading this, hit the like and subscribe button in your podcast app or on Youtube or Rumble!
Constant updates on bitcoin and macro: Telegram
Free weekly Bitcoin Fundamentals Report: Sign up
Find More and Links
Watch this Episode:
YouTube  ||  Rumble
Charts
If you enjoy this content please LIKE, SUBSCRIBE, REVIEW on iTunes, and SHARE!
---
Bitcoin & Markets
Support our content Become a paid member!
Other ways to support Big list of free ways to support!
The Bitcoin Dictionary! http://bitcoindictionary.cc
Understand key Bitcoin terms, concepts, and idioms.