Fed Watch
Fed Messaging Blunder, "Hawkish Pause" - Fed 148
FOMC policy decision and messaging of a hawkish pause is such a big mistake, SEC opinions from two angles, and ECB makes even bigger mistake.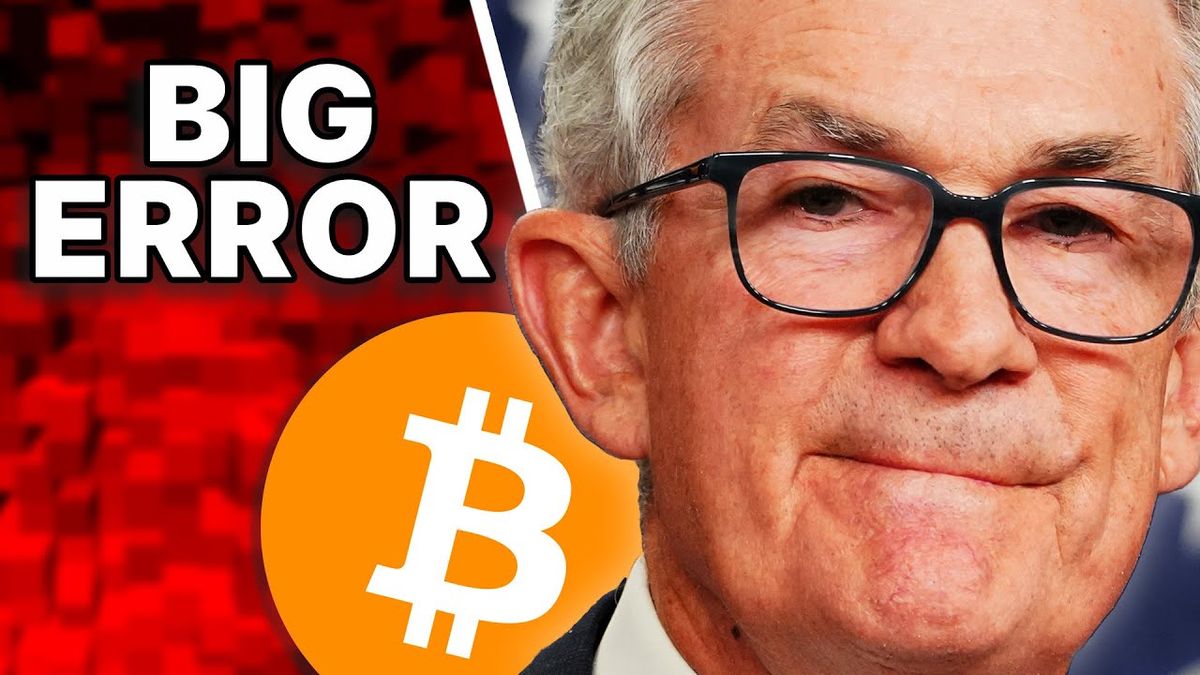 Hosts: Ansel Lindner and Christian Keroles
Guest host: Nolan Bauerle, @CountBTC
💡
LIKE, COMMENT and SUBSCRIBE!
Fed Watch is a macro podcast with a clear contrarian thesis of a deflationary breakdown of the financial system leading to bitcoin adoption. We question narratives and schools of thought, and try to form new understanding. Each episode we use current events to question mainstream and bitcoin narratives across the globe, with an emphasis on central banks and currencies.
In this episode, Nolan and I discuss all the big news items of the week having to do with central banks and bitcoin. We hit on the bitcoin price, the SEC drama, Federal Reserve's policy decision from the FOMC by watching and reacting to a couple clips, and then finishing up with the European Central Bank who is hiking rates in a recession.
The clips of JPow included 3 questions by financial reporters. There was a common theme developing, which I was trying to emphasize, that Powell was making a big messaging blunder. They held rates steady, but signaled higher rates by end of the year. The question is simple, if it looks like you will have to keep raising, why not just do it now?
Next, Nolan and I get into a lively debate about the SEC and "crypto". I try to tie everything back to bitcoin and the price. Nolan has valuable experience in the area, but when he says that they can't register, I have to take the other side of that one. The SEC is never going to let a snake oil salesmen register. If the exchanges would have remained bitcoin-only as prescribed by bitcoiners as early as 2011, and altcoins were deemed securities as early as 2014, the exchanges could register easily today.
Lastly, we cover the ECB's rate hike in a recession. They even signaled further rate hikes. If the Fed made a messaging error causing the loss of confidence, the ECB has made a monumental blunder that could be the beginning of the end for the Eurozone.
Thanks for joining us. If you are reading this, hit the like and subscribe button in your podcast app or on Youtube or Rumble!
Constant updates on bitcoin and macro: Telegram
Free weekly Bitcoin Fundamentals Report: Sign up
Find More and Links
Watch this Episode:
YouTube  ||  Rumble
Charts
If you enjoy this content please LIKE, SUBSCRIBE, REVIEW on iTunes, and SHARE!
---
Bitcoin & Markets
Support our content Become a paid member!
Other ways to support Big list of free ways to support!
The Bitcoin Dictionary! http://bitcoindictionary.cc
Understand key Bitcoin terms, concepts, and idioms.