Fed Watch
Public Thoughts on Bitcoin 2023, plus Macro Update - FED 145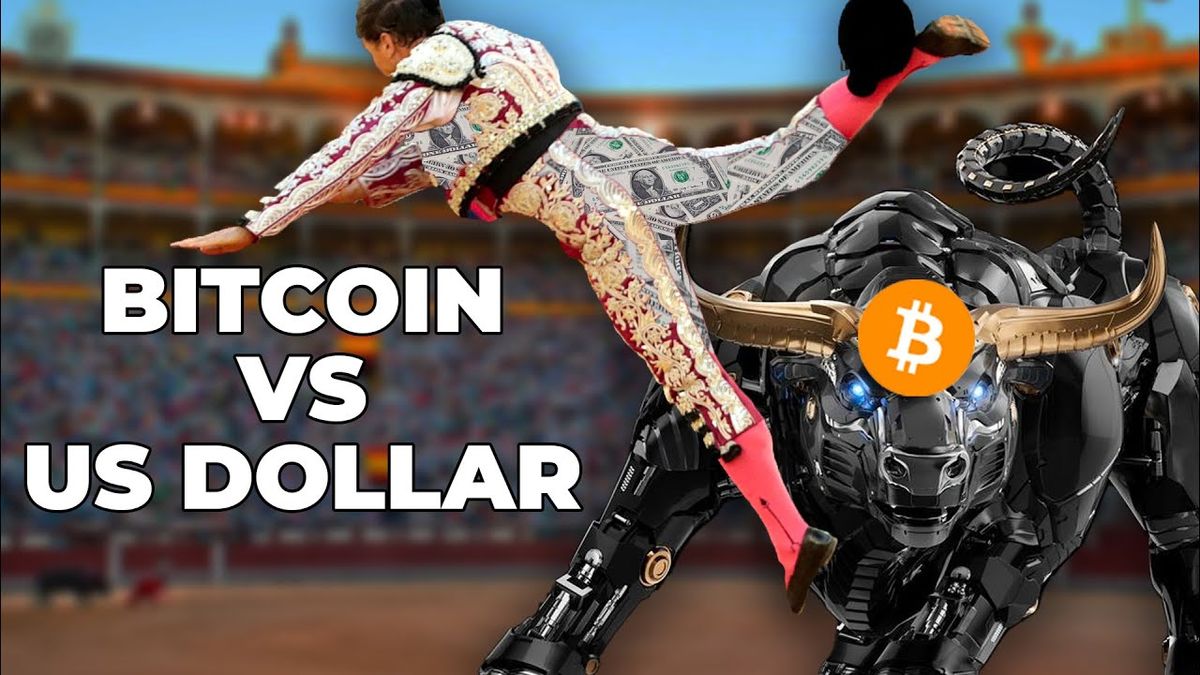 Hosts: Ansel Lindner and Christian Keroles
Fed Watch is a macro podcast with a clear contrarian thesis of a deflationary breakdown of the financial system leading to bitcoin adoption. We question narratives and schools of thought, and try to form new understanding. Each episode we use current events to question mainstream and bitcoin narratives across the globe, with an emphasis on central banks and currencies.
In this episode, CK and I are joined by Chris Alaimo to discuss our macro takeaways from the Bitcoin 2023 conference and then refocus on the macro situation at hand via charts of bitcoin, the dollar, oil, and US Treasuries. Lastly, we discuss recent numbers of the deteriorating Chinese real estate market.
In our comments on the conference, we tried to relate our thoughts back to the macro picture to keep it on-topic for this podcast. We mentioned the fact that even though attendance was down, there might have been more bitcoiners there, since last year was a lot of altcoin attendees. Also, there was a palpable shift from speculation toward serious topics this year. Politicians were some of the biggest speakers, and it came across as if the bitcoin voting block is becoming an important thing.
Other comments we have center around bitcoin becoming a "big tent", where lots of different interests, professions and concerns live, all maturing at a slightly different rate. I mentioned that all these different concerns, like money and banking, politics, energy and environment, art and culture, etc., each have their own Overton Windows, and bitcoin is infiltrating all of them.
On the macro side of the house, we discussed the bitcoin price, stocks, and bonds. Please see the charts below.
Lastly, I read through some Chinese numbers on their real estate market. Existing home sales in their largest cities are down double digits in April alone.
Beijing fell 37.3 percent; Hangzhou fell 32.7 percent; Shanghai fell 26.71 percent; and Nanjing fell 13 percent. The worst decline was in Hefei, which plunged by 40 percent.
It seems the world is not going to avert a global recession. Demand for commodities is crashing, "inflation"/prices are coming down, and we are entering the predicted low growth, low inflation environment at the end of a credit bubble.
Thanks for joining us. If you are reading this, hit the like and subscribe button in your podcast app or on Youtube or Rumble!
Constant updates on bitcoin and macro: Telegram
Free weekly Bitcoin Fundamentals Report: Sign up
Find More and Links
Watch this Episode:
YouTube  ||  Rumble
Charts
If you enjoy this content please LIKE, SUBSCRIBE, REVIEW on iTunes, and SHARE!
---
Bitcoin & Markets
Support our content Become a paid member!
Other ways to support Big list of free ways to support!
The Bitcoin Dictionary! http://bitcoindictionary.cc
Understand key Bitcoin terms, concepts, and idioms.