Fed Watch
CPI Forces Fed to Crush Banks, China reopening flops, Bitcoin Warming Up - FED 144
US CPI and PPI data, bank runs and PacWest, Chinese import/export numbers are not good.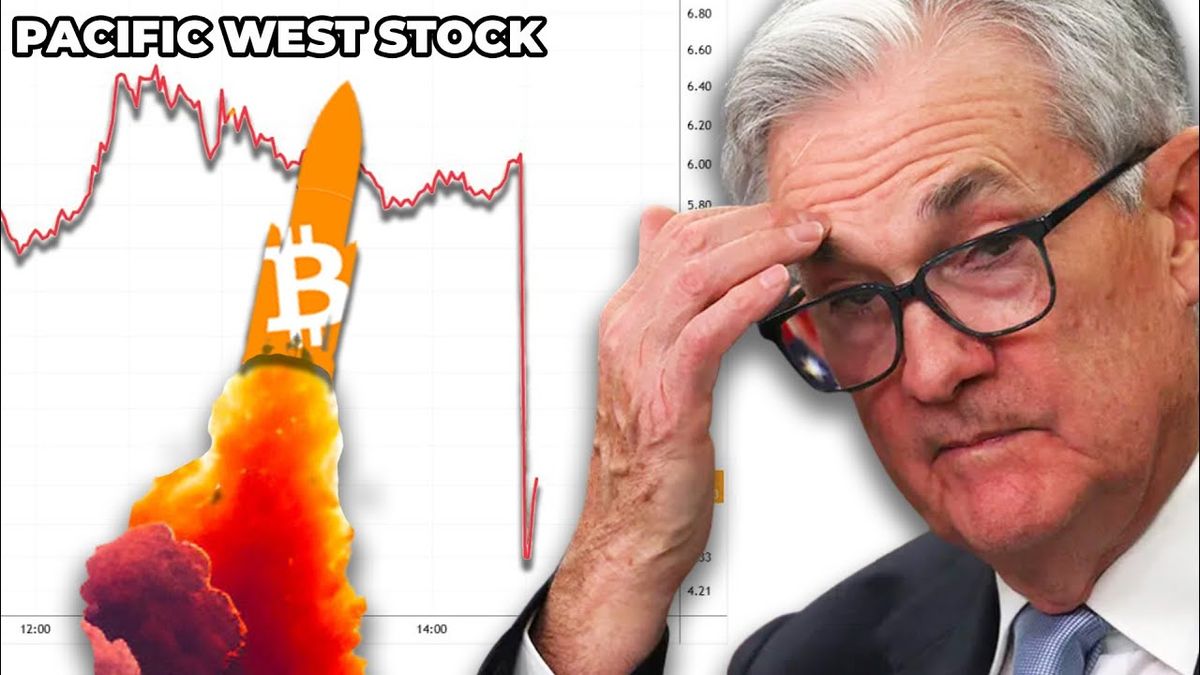 Hosts: Ansel Lindner and Christian Keroles
Fed Watch is a macro podcast with a clear contrarian thesis of a deflationary breakdown of the financial system leading to bitcoin adoption. We question narratives and schools of thought, and try to form new understanding. Each episode we use current events to question mainstream and bitcoin narratives across the globe, with an emphasis on central banks and currencies.
In this episode, CK and I discuss the developing deflationary scenario for the global economy. Far from showing inflation, US CPI and PPI for April came in under forecasts across the board; bank runs continue, with the latest victim being PacWest; and finally, Chinese economic data is flashing danger. I will quickly summarize all those topics below.
CPI for April came in at 0.36% month-over-month (m/m) making the year-over-year (y/y) rate 4.9%. The data are finally starting to show the shelter component rolling over, which is the most lagging part of the index. PPI (producer price index), seen as being uphill of CPI, showed a massive slowdown, with the y/y PPI coming in at 2.3%. The Fed doesn't have to do anything, it is essentially baked in the cake that CPI will be at 2% in the next few months.
Regional banks continue to have problems. Deposit flight from uninsured deposits into money market funds shows no signs of slowing. Why would anyone keep savings in a bank account for 0.5% interest, when they can put it in a money market fund with two clicks and earn 5%? On top of that, anything over $250,000 is uninsured in a bank, so big depositors are taking their money out. PacWest is just the latest to have issues of deposit flight, which we expect will continue. Perhaps, until all regional banks go bust.
China's import/export data was reported this week. Imports were way down, meaning Chinese demand for commodities is going to be low. Commodities prices should remain low or even fall further. Exports were slightly lower for April. Remember, these are nominal numbers, so the total volume is even lower.
Overall, I tried to build a deflationary picture. CPI dropping, banks are going bust, commodities weakening, while bitcoin ready to serve as a monetary replacement. Cheers.
Thanks for joining us. If you are reading this, hit the like and subscribe button in your podcast app or on Youtube or Rumble!
Constant updates on bitcoin and macro: Telegram
Free weekly Bitcoin Fundamentals Report: Sign up
Find More and Links
Watch this Episode:
YouTube  ||  Rumble
Charts
If you enjoy this content please LIKE, SUBSCRIBE, REVIEW on iTunes, and SHARE!
---
Bitcoin & Markets
Support our content Become a paid member!
Other ways to support Big list of free ways to support!
The Bitcoin Dictionary! http://bitcoindictionary.cc
Understand key Bitcoin terms, concepts, and idioms.