Fed Watch
Dollar Demise or Shortage? - FED 142
US GDP, M2 money supply and dedollarization have to be taken together to make sense.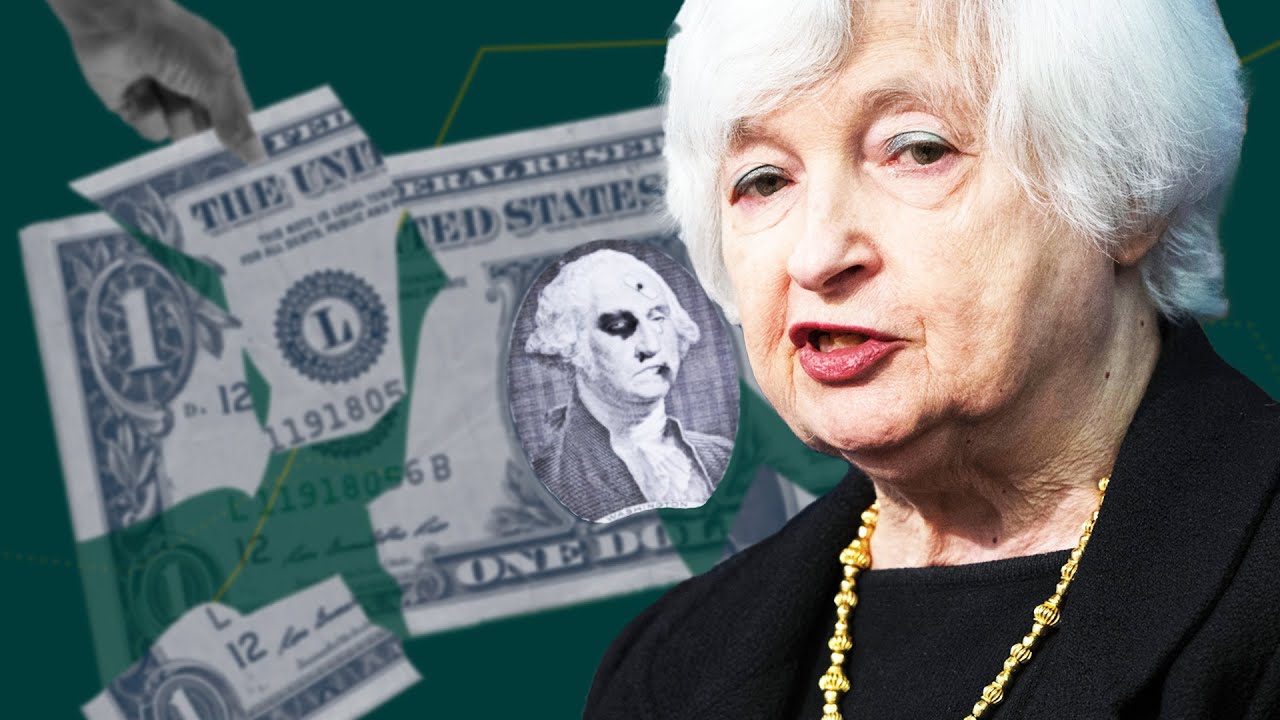 Hosts: Ansel Lindner and Christian Keroles
Fed Watch is a macro podcast with a clear contrarian thesis of a deflationary breakdown of the financial system leading to bitcoin adoption. We question narratives and schools of thought, and try to form new understanding. Each episode we use current events to question mainstream and bitcoin narratives across the globe, with an emphasis on central banks and currencies.
In this episode, CK and I examine several major economic events of the last week, that when taken in isolation can fit a totally different narrative than when taken as a whole.
First up is US Q1 GDP. It came it at 1.1% annualized. That is far below industry consensus of 1.9%. The main things were the inventory cycle's effects and higher than expected core PCE ("inflation"). This, however, fits our show's basic premise of returning to a post-GFC normal of low growth. Our low inflation call is somewhat different than PCE, which measures prices not money printing.
Our second topic, M2 money supply shows the second half of our premise is also correct. M2 is shrinking at the fastest rate in, at least, 60 years. This is just one version of money, but it is showing signs of deflation. Taken together with the GDP update, we get our "low growth, low inflation" combo.
Next we tackle one of the biggest narratives in macroeconomics today, dedollarization. We read headline after headline, that countries are starting to ditch the dollar in bilateral trade. We used a Reuters article as an example. That article has an obviously biased headline, that gives itself away in the first sentence of the article.
Argentina to pay for Chinese imports in yuan rather than dollars

Argentina will start to pay for Chinese imports in yuan rather than dollars, the government announced Wednesday, a measure that aims to relieve the country's dwindling dollar reserves. - emphasis added
In the episode, we try to pull apart the reason for the dedollarization talk. It seems there is a massive dollar shortage in the world causing horrible economic effects. The dollar is then a perfect scapegoat and these countries are trying to find alternatives to the dollars which are in short supply.
This is not a "revolt against weaponization of the dollar" story, it is plain and simple deflationary story.
Last, we tie bitcoin into this deflationary narrative. Bitcoin is a dollar alternative just like the yuan, but one without the political, legal, and financial problems of the yuan.
Thanks for joining us. If you are reading this, hit the like and subscribe button in your podcast app or on Youtube or Rumble!
Constant updates on bitcoin and macro: Telegram
Free weekly Bitcoin Fundamentals Report: Sign up
Find More and Links
Watch this Episode:
YouTube  ||  Rumble
Charts
If you enjoy this content please LIKE, SUBSCRIBE, REVIEW on iTunes, and SHARE!
---
Bitcoin & Markets
Support our content Become a paid member!
Other ways to support Big list of free ways to support!
The Bitcoin Dictionary! http://bitcoindictionary.cc
Understand key Bitcoin terms, concepts, and idioms.