Podcast
Bitcoin Spikes plus Tidal Macro Forces - E377
Bitcoin price charts, macro related moves and Bitcoin as a new asset class.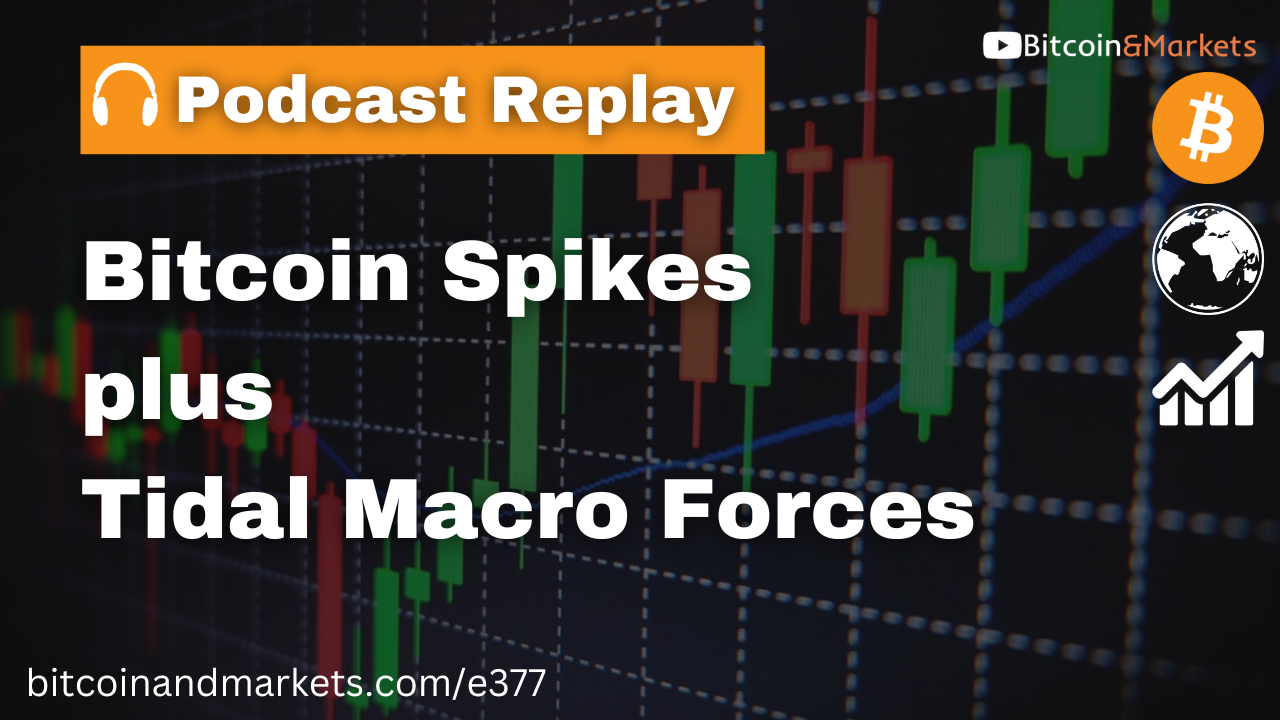 Can't see player? - Listen here
In this live stream replay, I discuss bitcoin's recent price action and its relation to other markets. I also spend some time trying to articulate the tidal nature of markets. We have enter a pre-recessionary time, and while prices can fluctuate or seemingly reverse for a period, like a week or two, the trend is still intact toward a recession. Pre-recession includes falling yields, rising stocks and rising safe havens. Imminent-recession period, like the 1 month before the recession officially starts, we will get a slightly different behavior. Yields will crash rapidly as stocks sell-off some of their pre-recession gains. I expect bitcoin to be similar here, but also benefit from network effects of adoption. Bitcoin should also get a cash-related bid in the imminent-recession period.
Next, we watch Cathie Wood talk about the ETF. Nothing super new here other than she uses my exact language that "bitcoin is a hedge against inflation AND DEFLATION."
Enjoy.
Links
Charts and images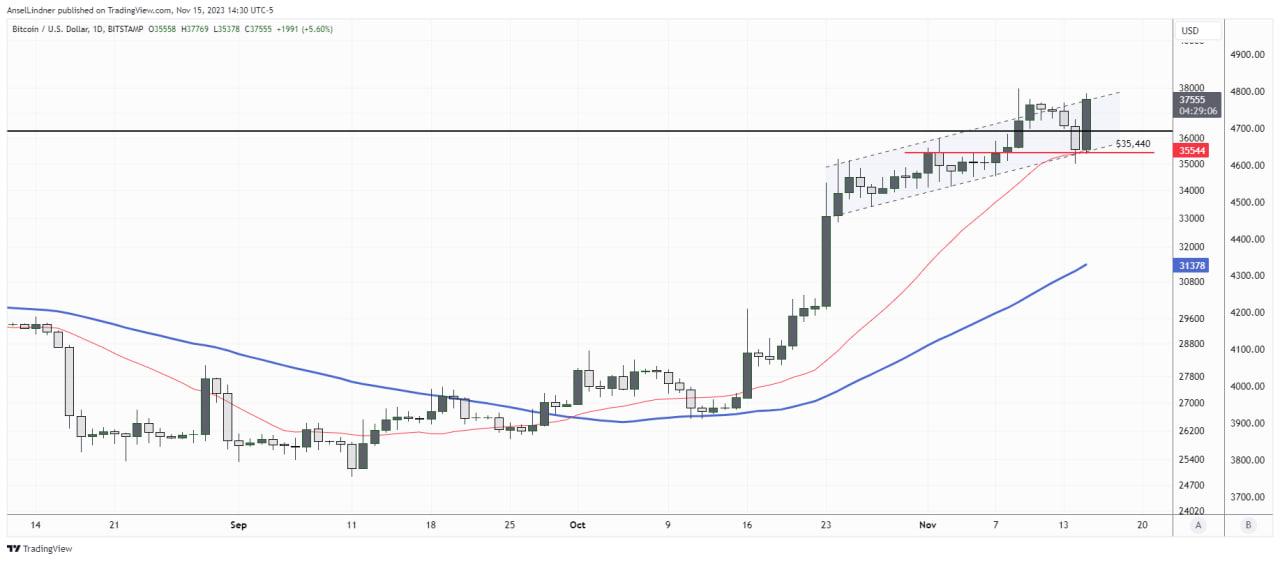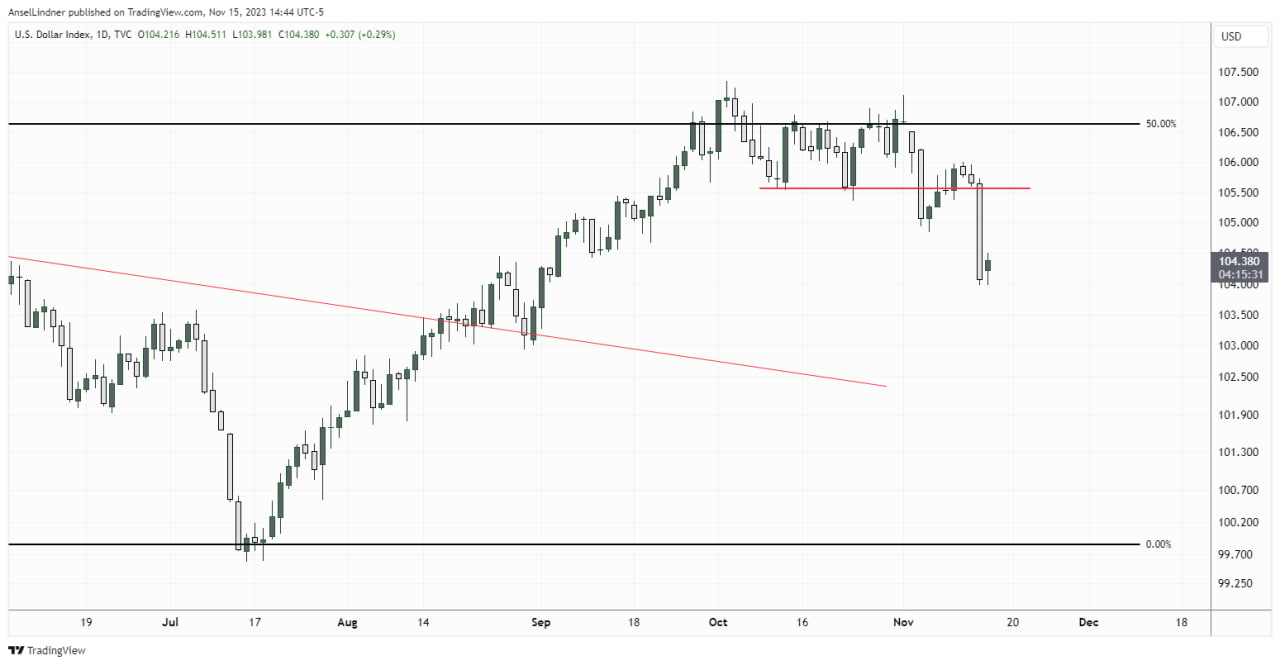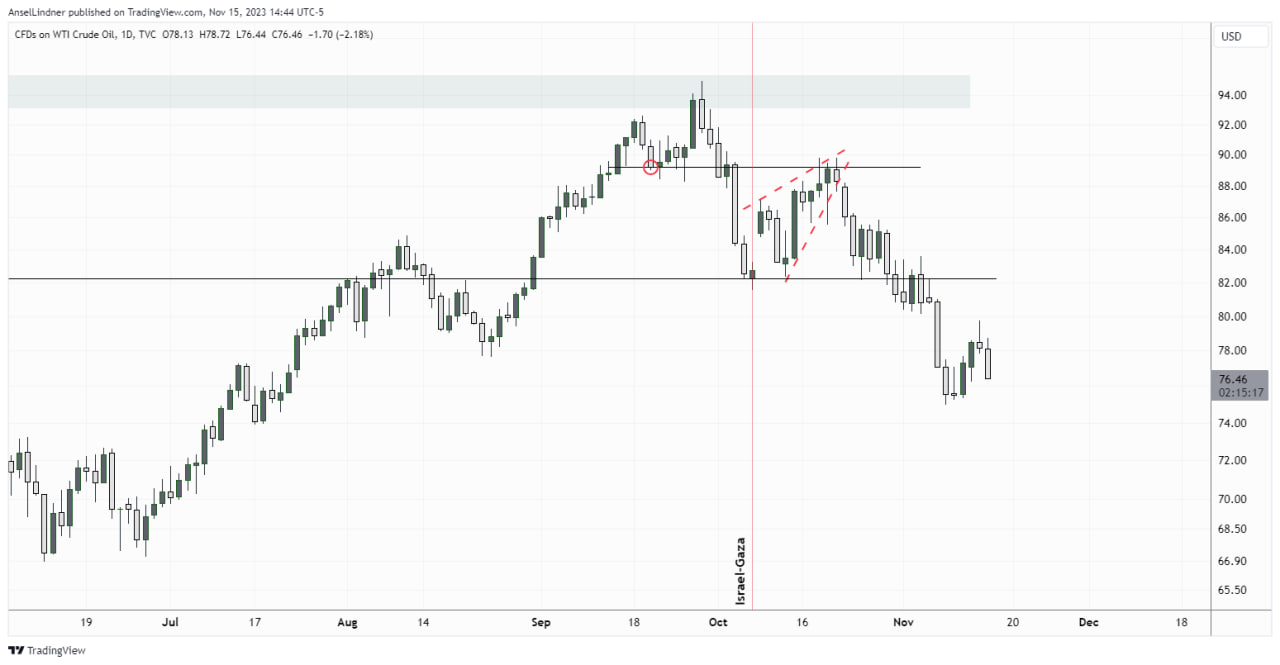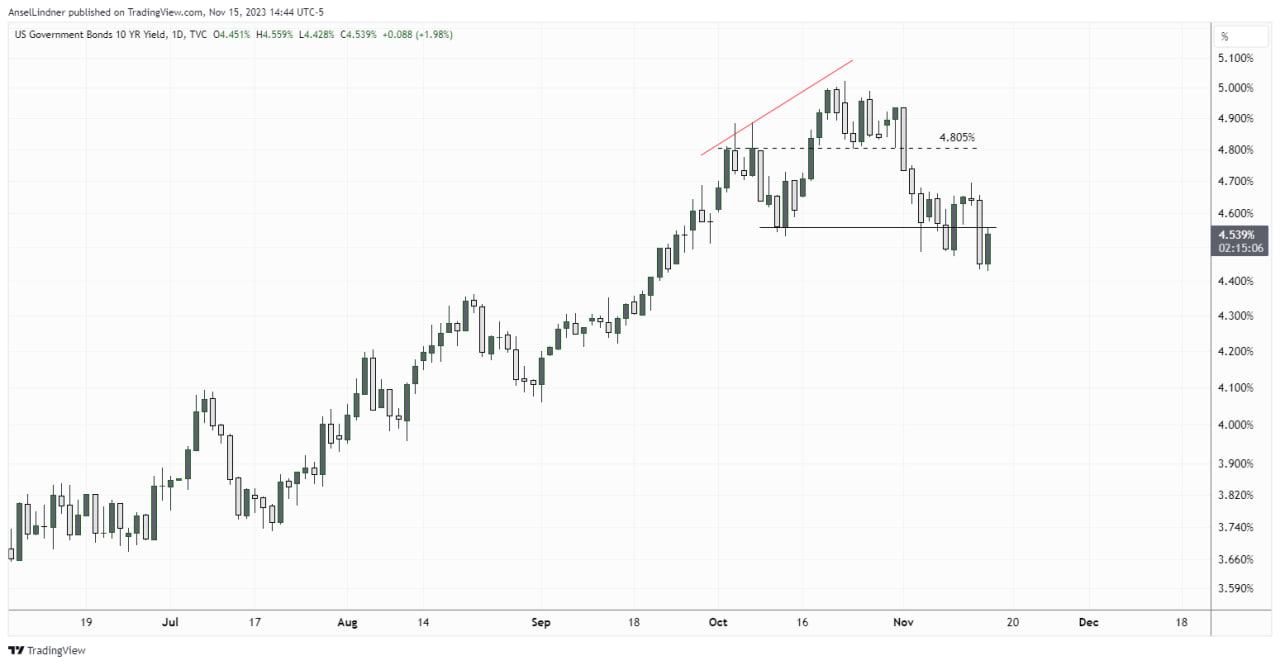 Got value from the show? Support directly!
Fountain app: https://www.fountain.fm/show/vDnNMS9zY6Ab2ZAMsMJ2
Strike: https://strike.me/ansellindner
Cash App: https://cash.app/$AnselLindner
Subscribe to podcast
iTunes | Stitcher | Google Pods | Rumble | YouTube | Soundcloud | RSS
Join the Community
Telegram
Become a Market Pro: Actionable Market Insights!
Free Newsletter Check out our Free tier!
Support our content Become a paid member!
Other ways to support Big list of free ways to support!
The Bitcoin Dictionary! http://bitcoindictionary.cc
Understand key Bitcoin terms, concepts, and idioms.
Affiliates
---
**DISCLAIMER: This is not investment advice, do your own research.**