Podcast
Bitcoin ETF Imminent, Industry Update, Big Move Coming! - E362
Bitcoin and macro headlines, spot ETFs, Ripple, Uniswap, bitcoin mining news and statistics, and Lightning network news.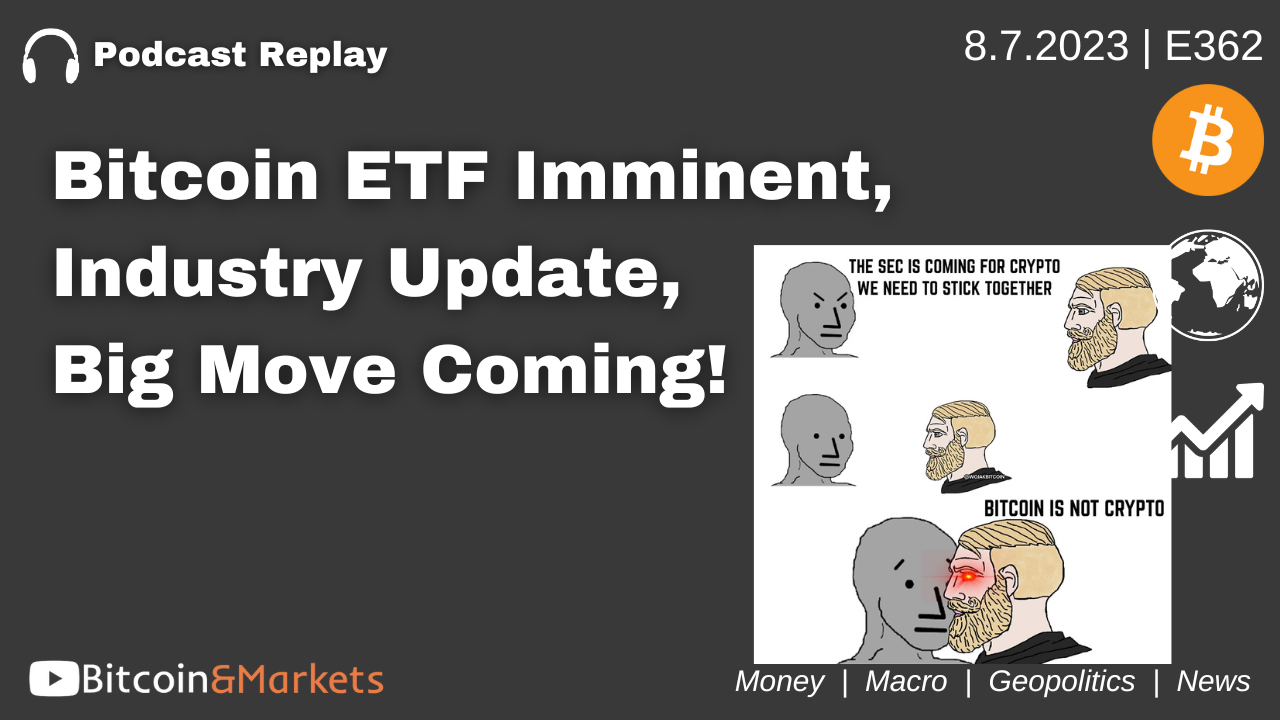 Can't see player? - Listen here
In this episode, I readthrough this week's Fundamentals Report, with associated tangents. Headlines include the upcoming ETF approval deadlines, Ripple update, major institutional shift toward Bitcoin and Bitcoin mining, altcoin drama including Uniswap delisting HEX and Ethereum centralization. I give a preview to this week's CPI from the US. Run through the Bitcoin price, specifically how low the volatility has been, focusing on an upcoming move. I touch on Bitcoin mining news and statistics. Lastly, I explore if it matters if Lightning nodes are relatively centralized on hosting services. Enjoy.
Links
Charts and images
None today
Got value from the show? Support directly!
Fountain app: https://www.fountain.fm/show/vDnNMS9zY6Ab2ZAMsMJ2
Strike: https://strike.me/ansellindner
Cash App: https://cash.app/$AnselLindner
Subscribe to podcast
iTunes  |  Stitcher  |  Google Pods  |  Rumble  |  YouTube  |  Soundcloud  |  RSS
Join the Community
Telegram
Become a Market Pro: Actionable Market Insights!
Free Newsletter Check out our Free tier!
Support our content Become a paid member!
Other ways to support Big list of free ways to support!
The Bitcoin Dictionary! http://bitcoindictionary.cc
Understand key Bitcoin terms, concepts, and idioms.
Affiliates
---
**DISCLAIMER: This is not investment advice, do your own research.**