Podcast
Bitcoin ETF Drama, Europe in Crisis, Price and More - E356
Bitcoin and Macro headlines, SEC and Bitcoin ETFs, Europe in crisis, Bitcoin price, miners selling bitcoin, Damus app vs Apple.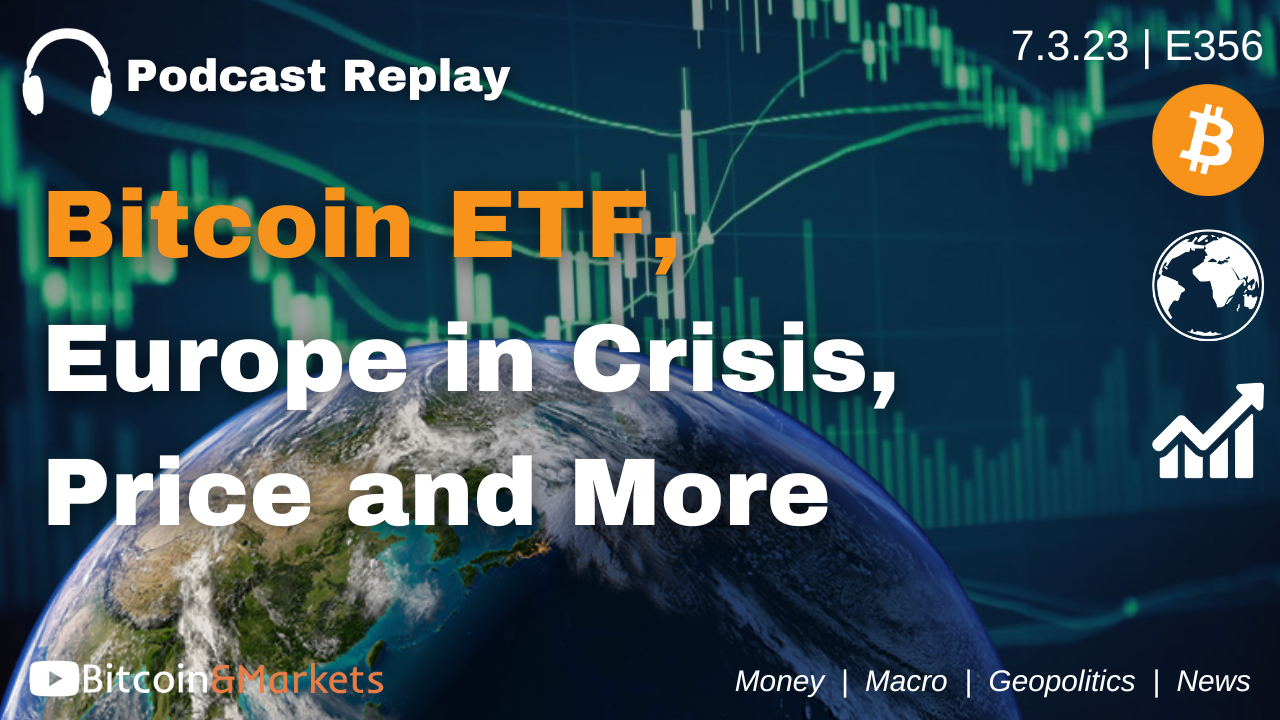 Can't see player? - Listen here
In this episode, I readthrough this week's Report covering Bitcoin and Macro headlines. Last Friday, the big news was the SEC returning all the spot Bitcoin ETF filings and asking for more clarity. The market interpreted it as bearish, but in reality it was a huge positive. In this episode, I cover the crisis in Europe, both economically and socially. Price analysis comes next, I couldn't be more bullish right now. The mining sector has some interesting developments, as well as the fight between Damus app and the Apple App Store. Enjoy.
Links
Charts and images
In report
Got value from the show? Support directly!
Strike: https://strike.me/ansellindner
Cash App: https://cash.app/$AnselLindner
Subscribe to podcast
iTunes  |  Stitcher  |  Google Pods  |  Rumble  |  YouTube  |  Soundcloud  |  RSS
Join the Community
Telegram
Become a Market Pro: Actionable Market Insights!
Free Newsletter Check out our Free tier!
Support our content Become a paid member!
Other ways to support Big list of free ways to support!
The Bitcoin Dictionary! http://bitcoindictionary.cc
Understand key Bitcoin terms, concepts, and idioms.
Affiliates
---
**DISCLAIMER: This is not investment advice, do your own research.**