Podcast
JPow's Comments Days Before the Bank Failures - Daily Live 3/8/23 | E330
Commenting on Jerome Powell's testimony in front of Congress and GBTC as an ETF.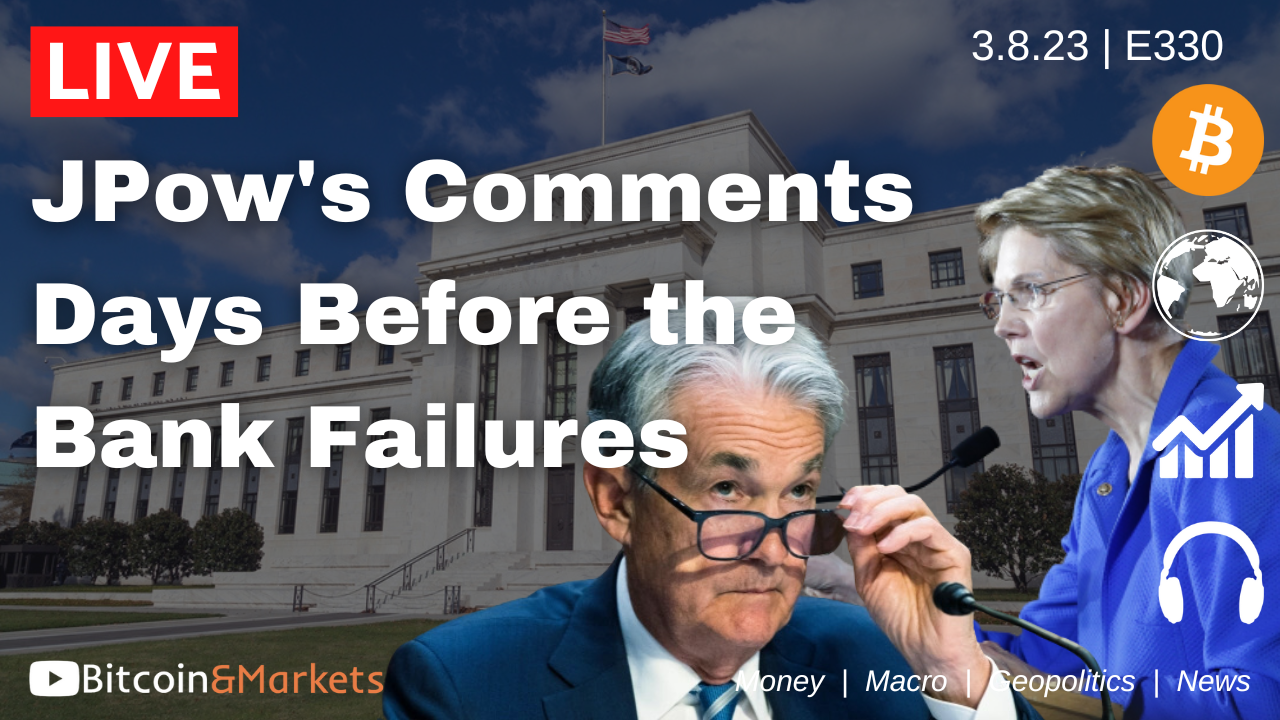 Can't see player? - Listen here
In today's episode, I detail out Powell's comments on March 7th in front of the Senate Banking Committee, reacting to what I heard. I listen to these types of things so you don't have to. IMO this one was pretty entertaining. Also, in hindsight, since I'm publishing this episode on March 22nd, after the huge bank failures of SVB and Signature caused havoc for the Fed, listening to his comments and my reaction from just before is interesting.
Second, I discuss GBTC becoming an ETF and what that would mean. Thanks for listening. Enjoy.
Links
Charts and images
None today
Subscribe to podcast
iTunes  |  Stitcher  |  Google Pods  |  Rumble  |  YouTube  |  Soundcloud  |  RSS
Join the Community
Telegram
Become a Market Pro: Actionable Market Insights!
Free Newsletter Check out our Free tier!
Support our content Become a paid member!
Other ways to support Big list of free ways to support!
The Bitcoin Dictionary! http://bitcoindictionary.cc
Understand key Bitcoin terms, concepts, and idioms.
Affiliates
---
**DISCLAIMER: This is not investment advice, do your own research.**