Podcast
More of the Same Won't Work, plus Policy or Panic - Daily Live 2.24.34 | E324
US PCE numbers and their significance, strong dollar and US 10Y Treasury rate, and India speech at UN.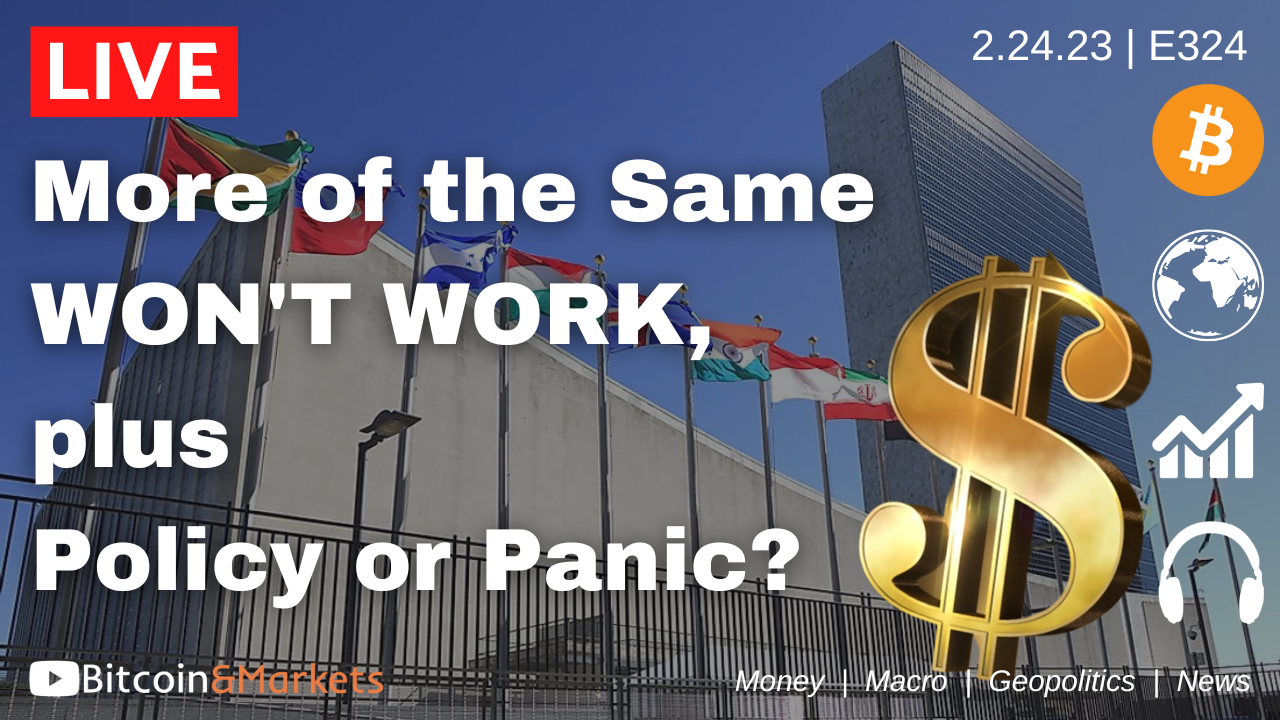 Can't see player? - Listen here
This episode of the podcast was recorded on February 24, 2023. It was a free form Friday, where I scan through some of the things I'm reading and take the listener along with me. Topics covered were PCE inflation numbers out of the US; examining if the strong dollar and lagging 10Y Treasury security is due to stupidity, a plan, or panic; and lastly, we listen to a speech by the Indian delegate at the UN where she questions the legitimacy of the UN in the first place. Enjoy.
Links
Charts and images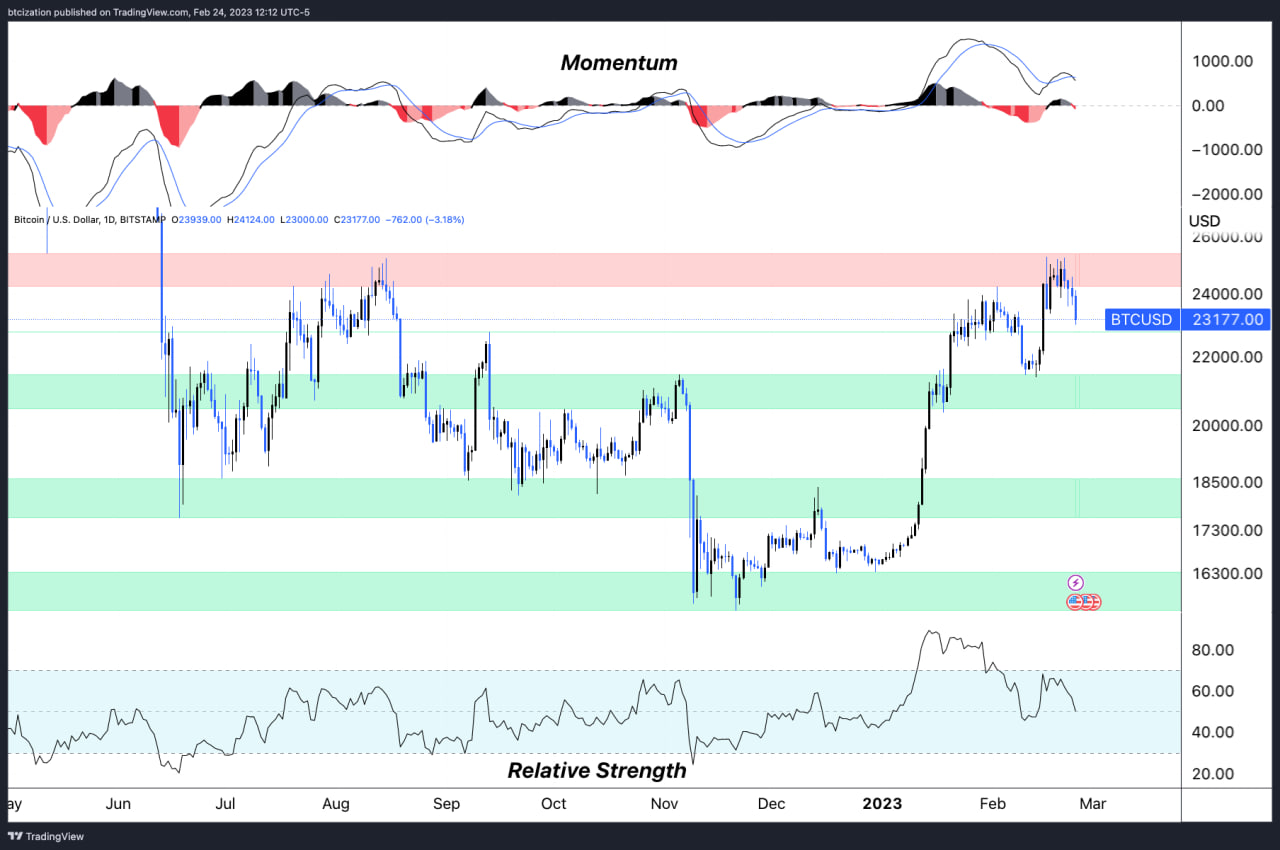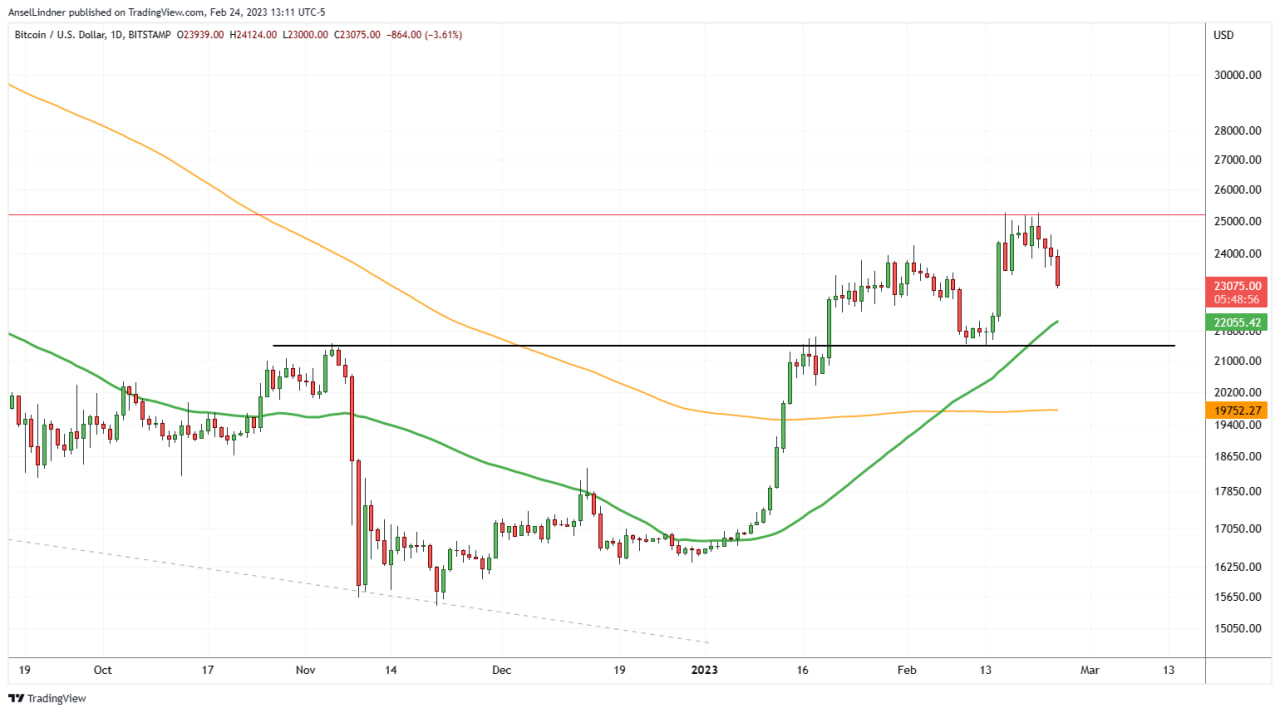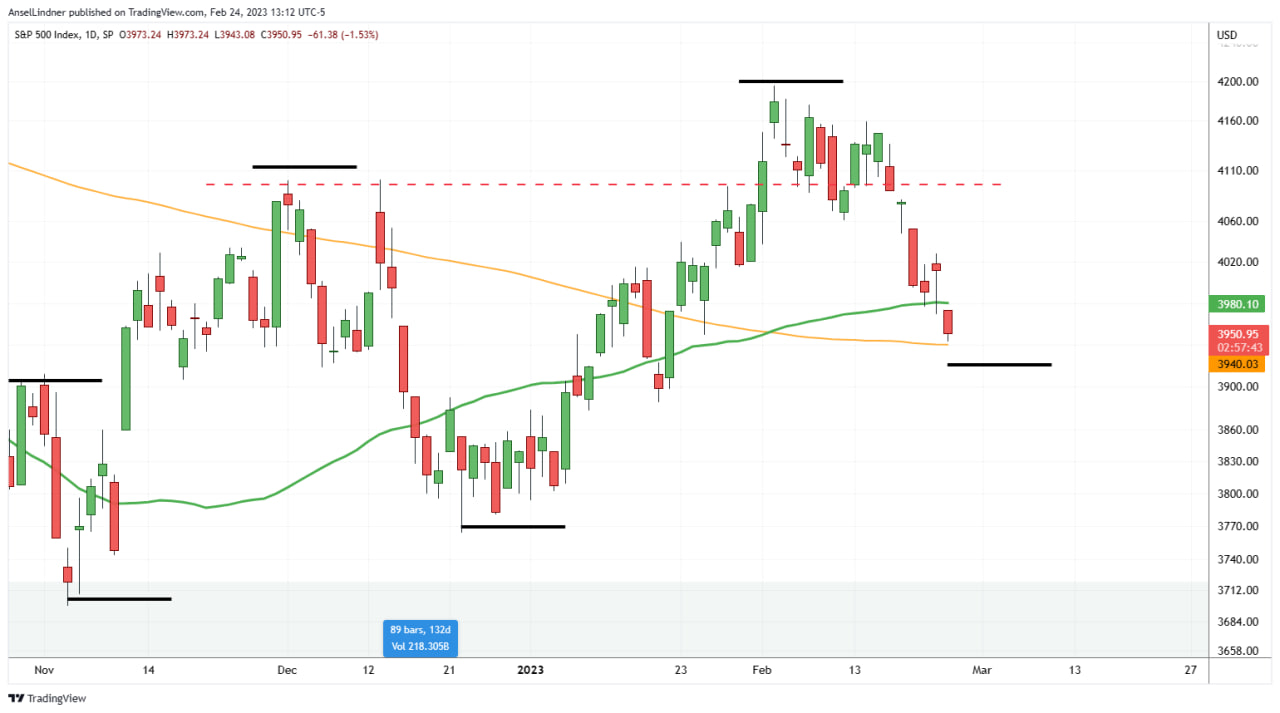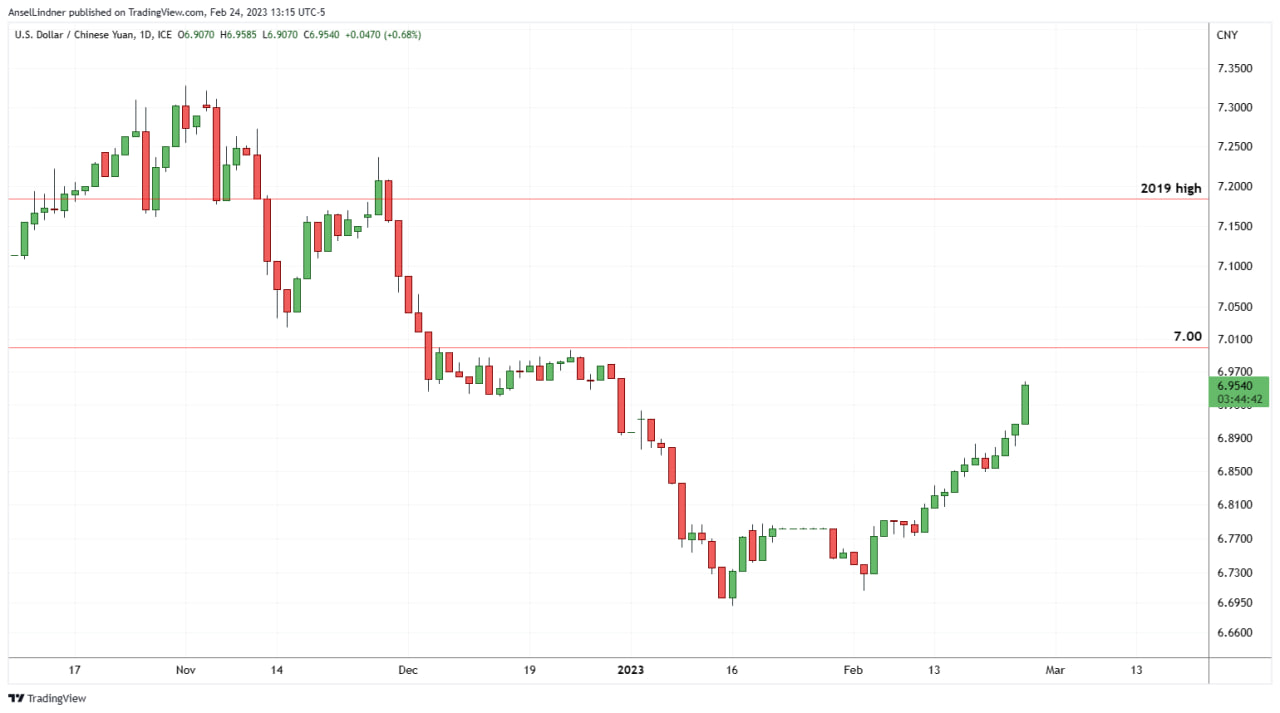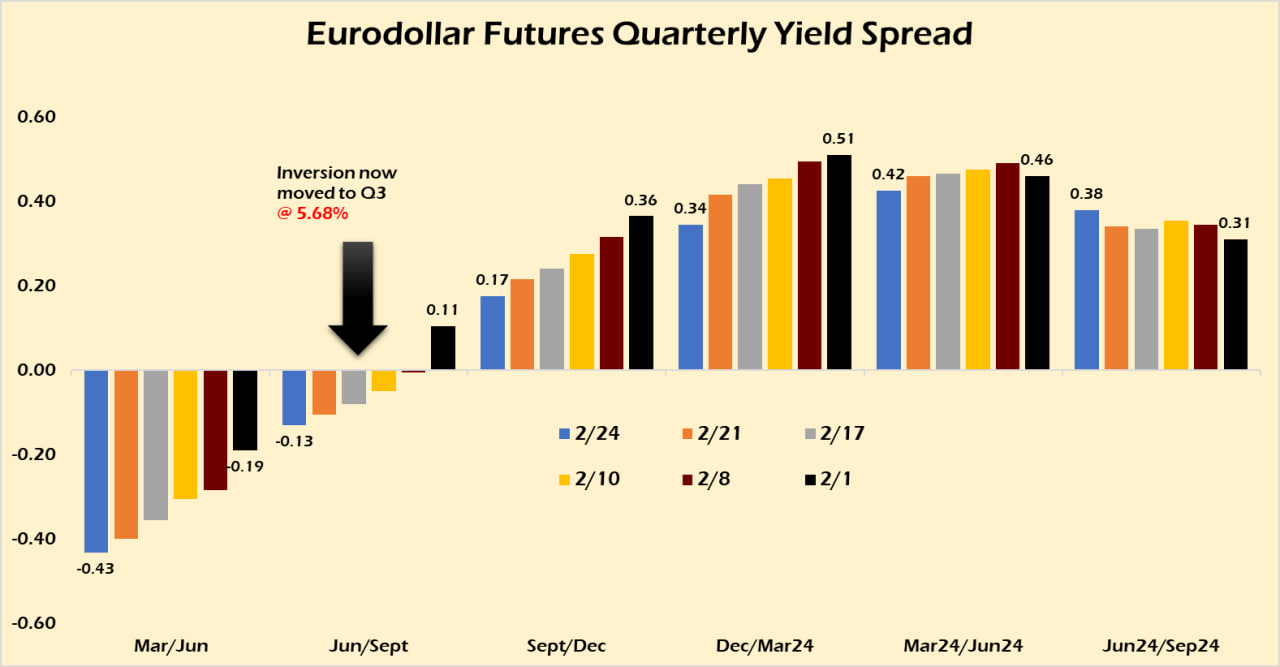 Subscribe to podcast
iTunes  |  Stitcher  |  Google Pods  |  Rumble  |  YouTube  |  Soundcloud  |  RSS
Join the Community
Telegram
Become a Market Pro: Actionable Market Insights!
Free Newsletter Check out our Free tier!
Support our content Become a paid member!
Other ways to support Big list of free ways to support!
The Bitcoin Dictionary! http://bitcoindictionary.cc
Understand key Bitcoin terms, concepts, and idioms.
Affiliates
---
**DISCLAIMER: This is not investment advice, do your own research.**