Podcast
Make Sense of Jobs Data, plus Deflation is Back - Daily Live 2.7.23 | E314
Talking about the Jobs Report's effect on Chairman Powell's recent interview. Then we get into the SLOOS data showing credit contraction.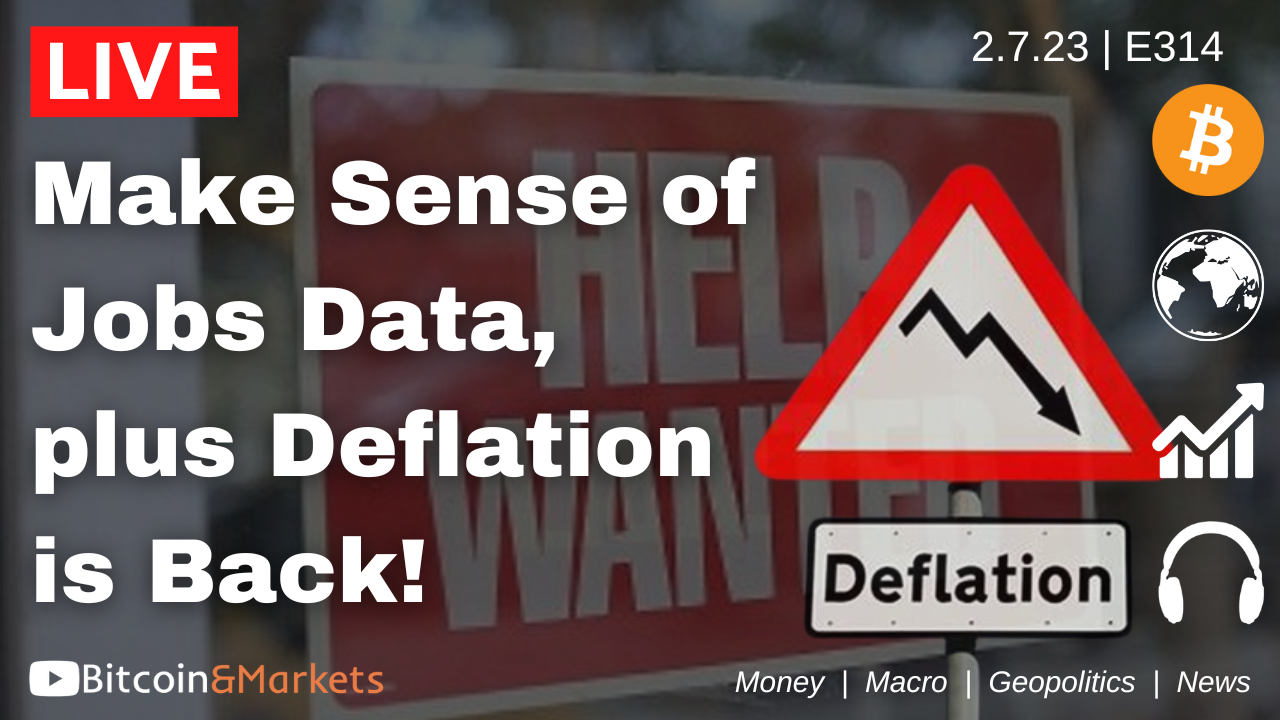 Can't see player? - Listen here
In today's episode, I react to Powell's interview at the Economic Club of Washington D.C. Many people were wondering if Powell's tone was going to change since the week before's FOMC press conference, given the Jobs Report came out and showed major tightening of the jobs market.
After I react to that interview, I read through a story about lending in the US is falling off a cliff. Tightening lending standards mixed with crashing demand for loans. Enjoy.
Links
Charts and images
Subscribe to podcast
iTunes  |  Stitcher  |  Google Pods  |  Rumble  |  YouTube  |  Soundcloud  |  RSS
Join the Community
Telegram  |  Locals
Free Newsletter Check out our Free tier!
Support our content Become a paid member!
Other ways to support Big list of free ways to support!
The Bitcoin Dictionary! http://bitcoindictionary.cc
Understand key Bitcoin terms, concepts, and idioms.
Affiliates
---
**DISCLAIMER: This is not investment advice, do your own research.**