Podcast
The Bitcoin Scaling Debate is Back - Daily Live 2.6.23 | E313
Discussion about the Ordinal debate in Bitcoin, as NFTs and scaling. We also touch on the China Spy Balloon story.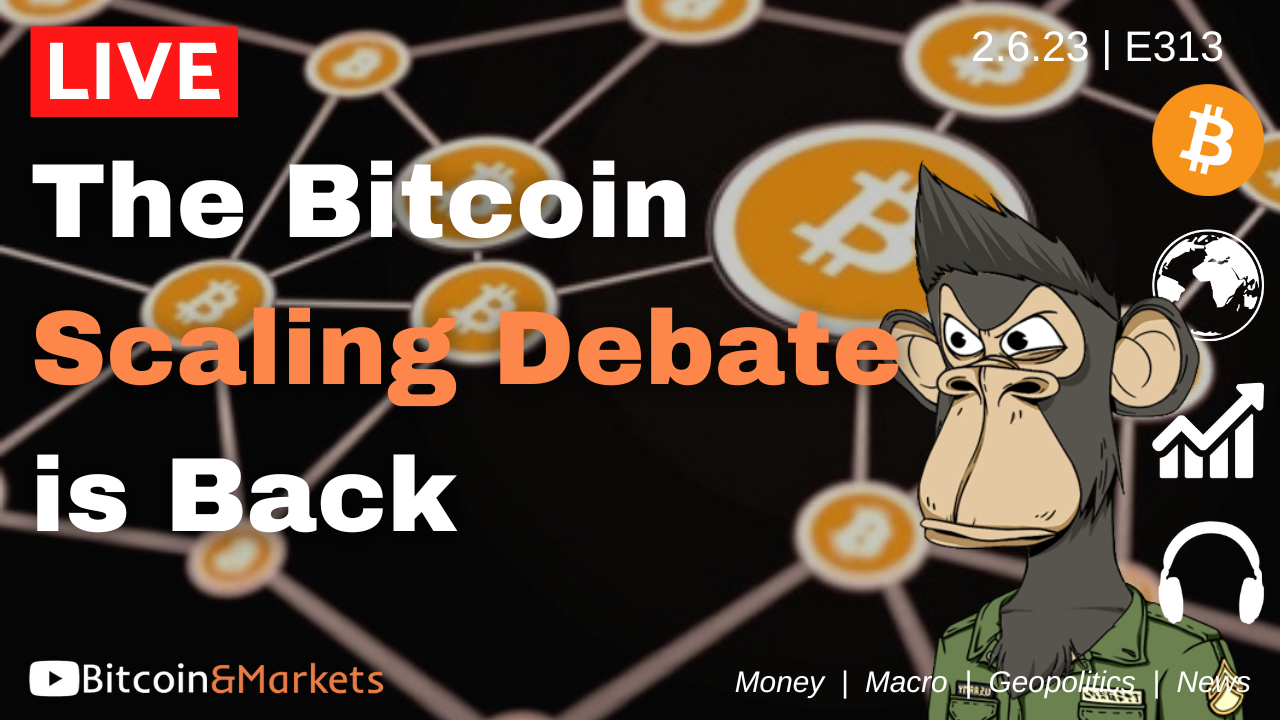 Can't see player? - Listen here
In today's episode, since it was recorded on Monday, my newsletter day, I concentrated on a few stories I was writing about. The Live show was quite a bit longer, so make sure you join us on YT, Twitter, or Telegram.
The main topic is the Ordinal debate. This public conflict is blown way out of perportion, and reminds me a lot of the scaling conflict in 2016. I also cover some of the uncomfortable truths about bitcoin scaling and discuss who we might look at them in the future. Lastly, I quickly cover the China Spy Balloon story again. Not that big of a deal either, other than it shows globalization/international trust and cooperation is gone. Enjoy.
Links
Charts and images
None today
Subscribe to podcast
iTunes  |  Stitcher  |  Google Pods  |  Rumble  |  YouTube  |  Soundcloud  |  RSS
Join the Community
Telegram  |  Locals
Free Newsletter Check out our Free tier!
Support our content Become a paid member!
Other ways to support Big list of free ways to support!
The Bitcoin Dictionary! http://bitcoindictionary.cc
Understand key Bitcoin terms, concepts, and idioms.
Affiliates
---
**DISCLAIMER: This is not investment advice, do your own research.**