Podcast
You Won't Believe the Truth About Inflation - Daily Live 12.19.22 | E284
Discussion clarifying confusion and fallacies about inflation, and news about the Federal Reserve hacks and jobs research.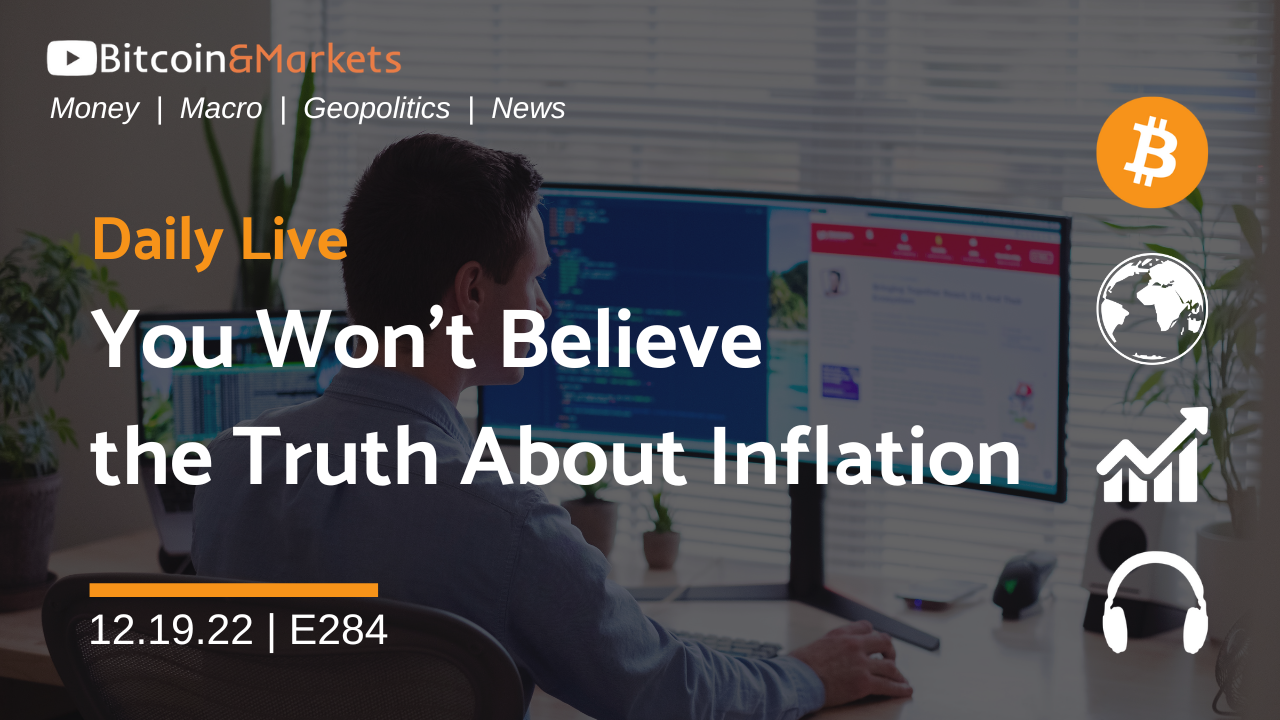 Can't see player? - Listen here
In today's episode, I listen to a part of a recent Rabbit Hole Recap with Marty Bent and Matt Odell. In it they discuss inflation, monetary policy, Treasury yields and more. It is full of confusion and fallacies, so I set the record straight. Next, I go through two recent news items regarding the Federal Reserve. The first is that their data provider was hacked on the first day of the recent FOMC meeting, the second is their own research disproving their jobs data.
Links
Charts and images
Subscribe to podcast
iTunes  |  Stitcher  |  Google Pods  |  Rumble  |  YouTube (terminated)  |  Soundcloud  |  RSS
Join the Community
Telegram  |  Locals
Free Newsletter Check out our Free tier!
Support our content Become a paid member!
Other ways to support Big list of free ways to support!
The Bitcoin Dictionary! http://bitcoindictionary.cc
Understand key Bitcoin terms, concepts, and idioms.
Affiliates
---
**DISCLAIMER: This is not investment advice, do your own research.**