Podcast
Weekly Headlines, Price Analysis, and LIVE Q&A - Daily Live 12.16.22 | E283
Bitcoin weekly headlines, price analysis, Elon Musk free speech and Twitter, and LIVE Q&A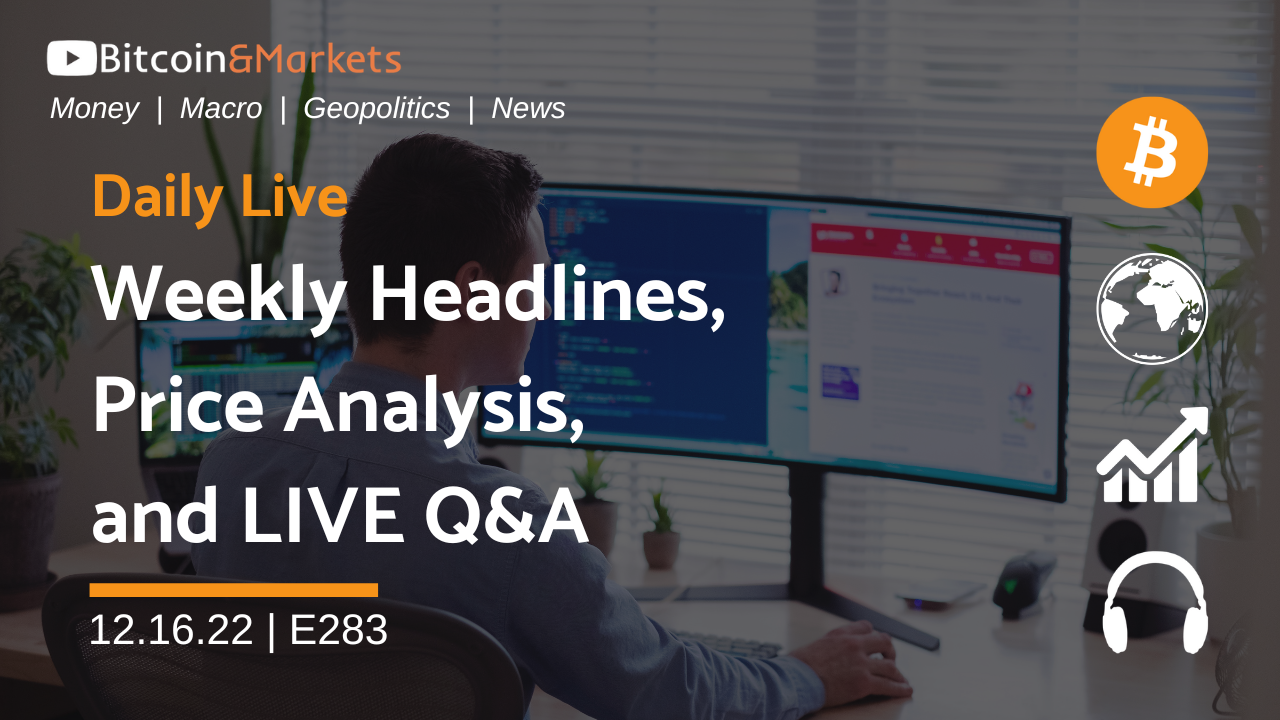 Can't see player? - Listen here
In today's episode, I read through the weekly newsletter that was delayed this week. It usually comes out on Mondays, make sure you are subscribed!
I discuss the main headlines for the week that effect bitcoin from the macro and popular side of things, and go on many tangents. Next we cover price, you can find those charts below or on the report linked. I touch briefly on the Elon Musk doxxing controversy and then take questions from the listeners.
Links
Charts and images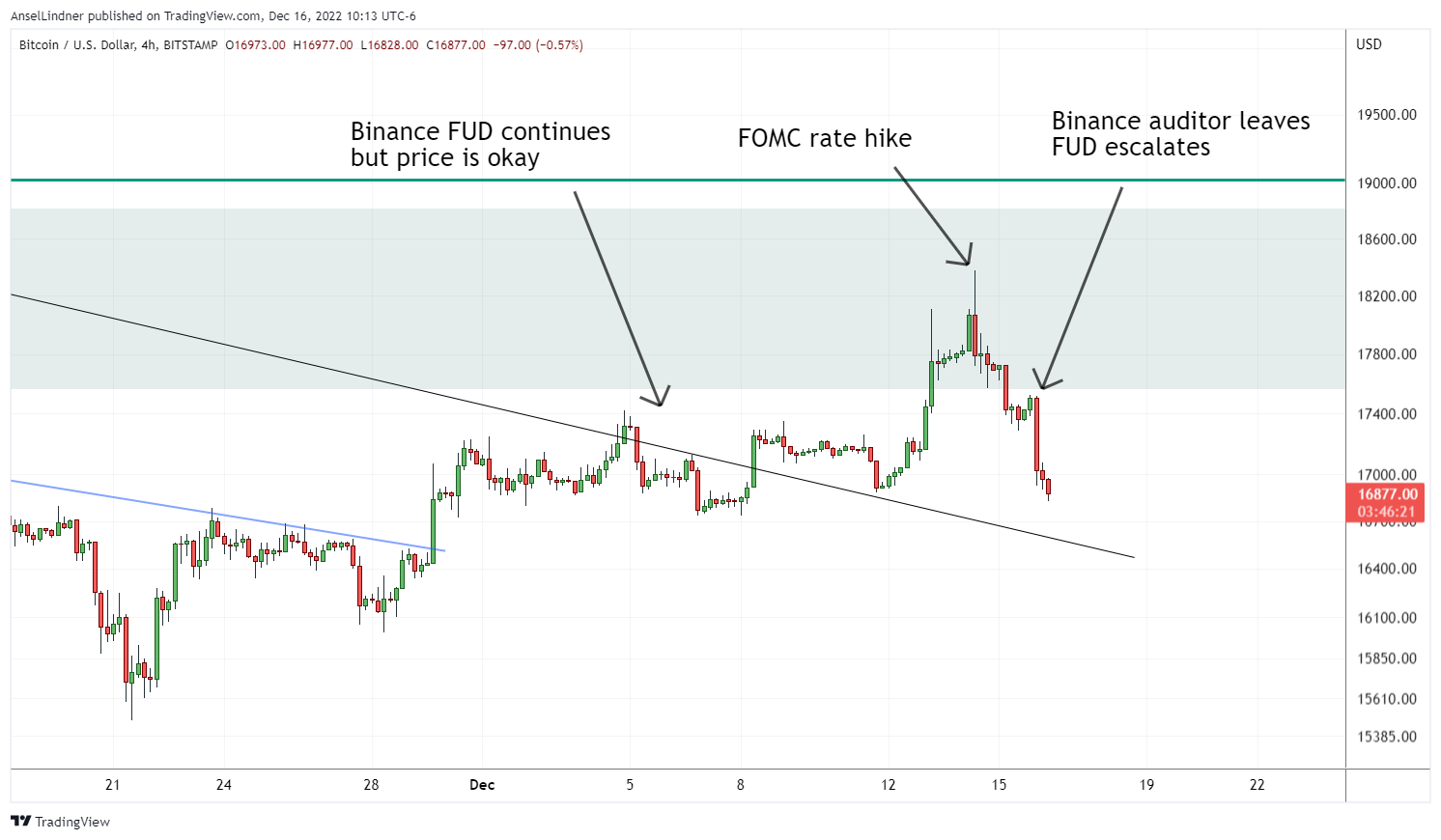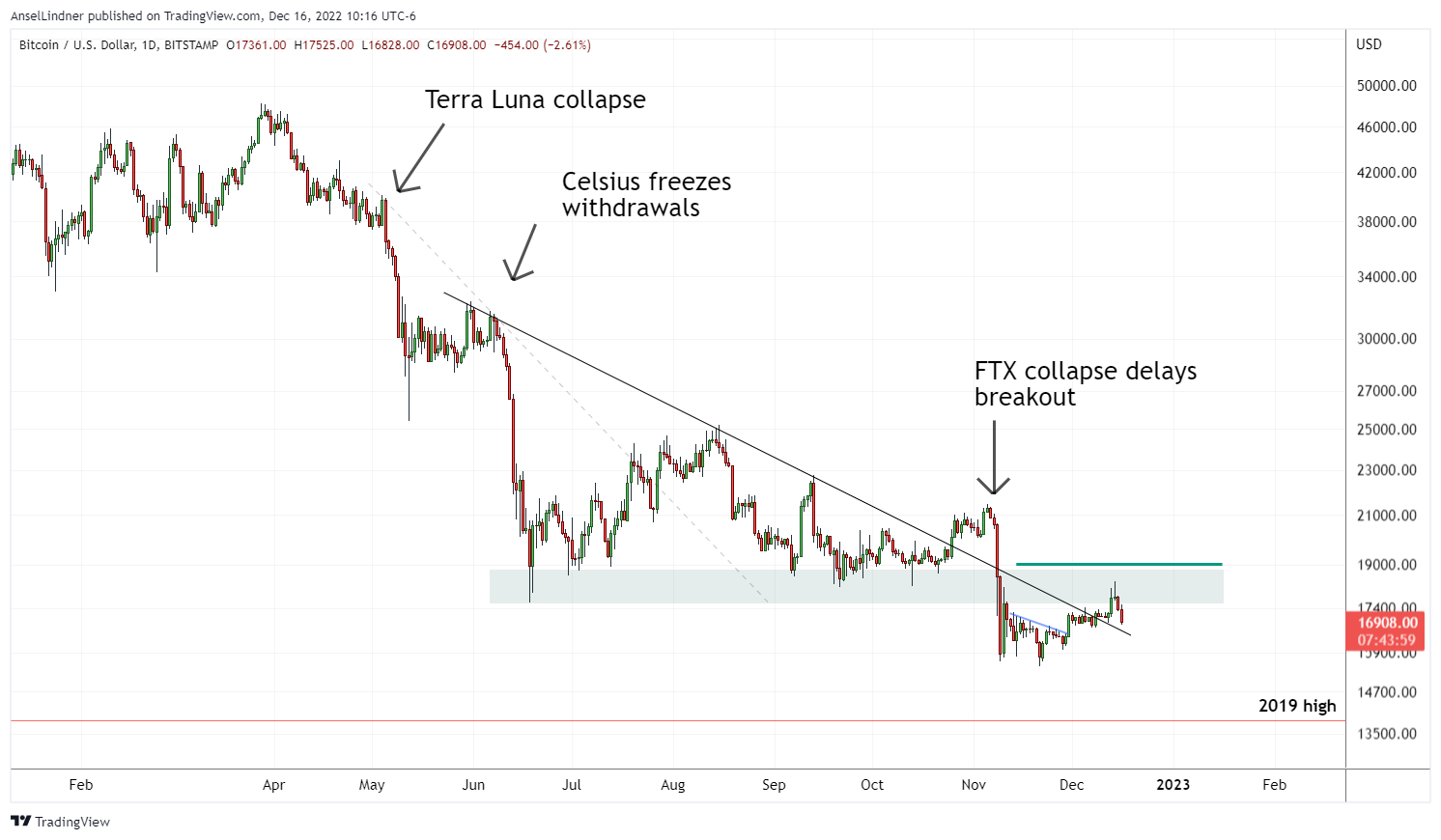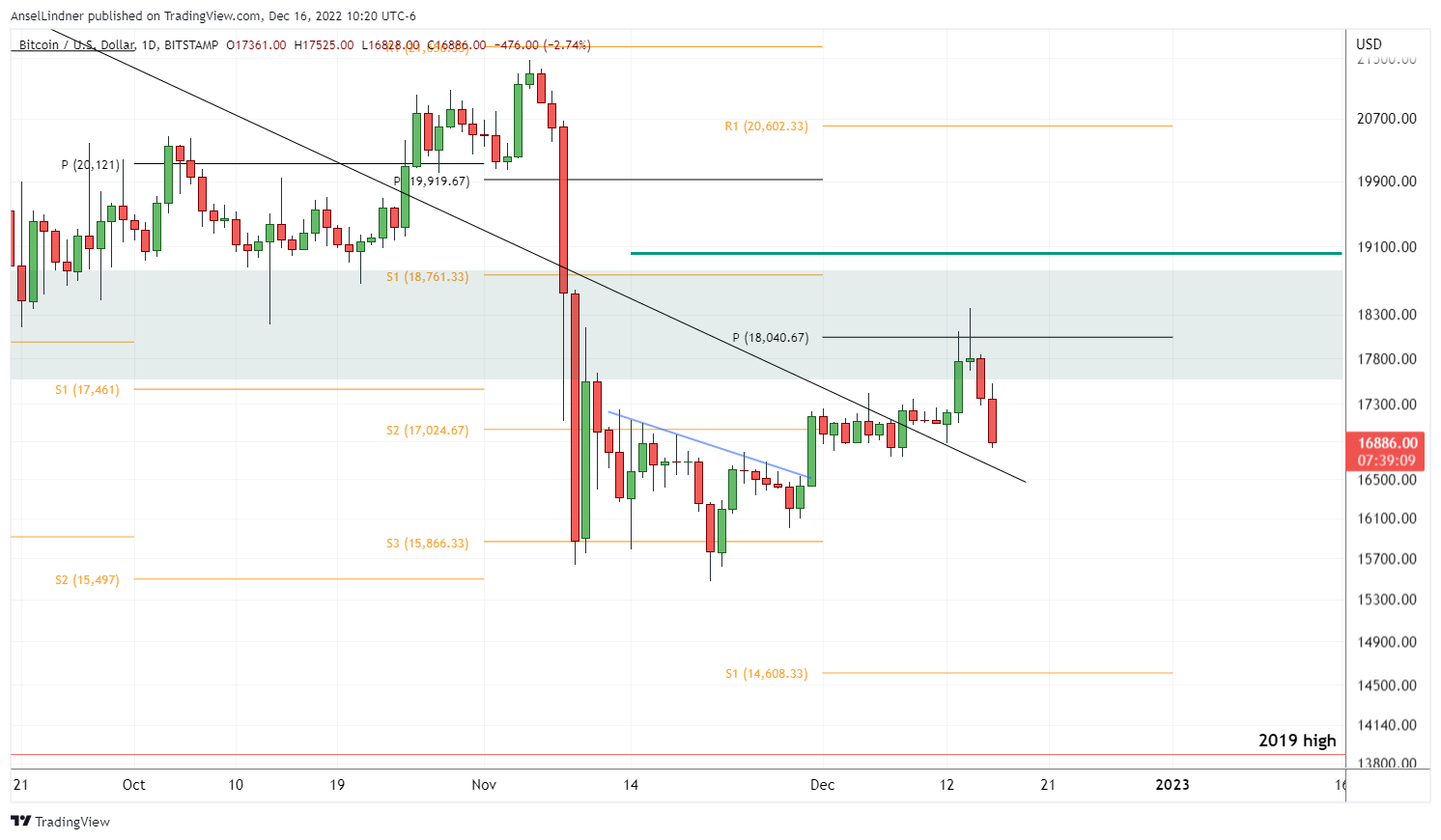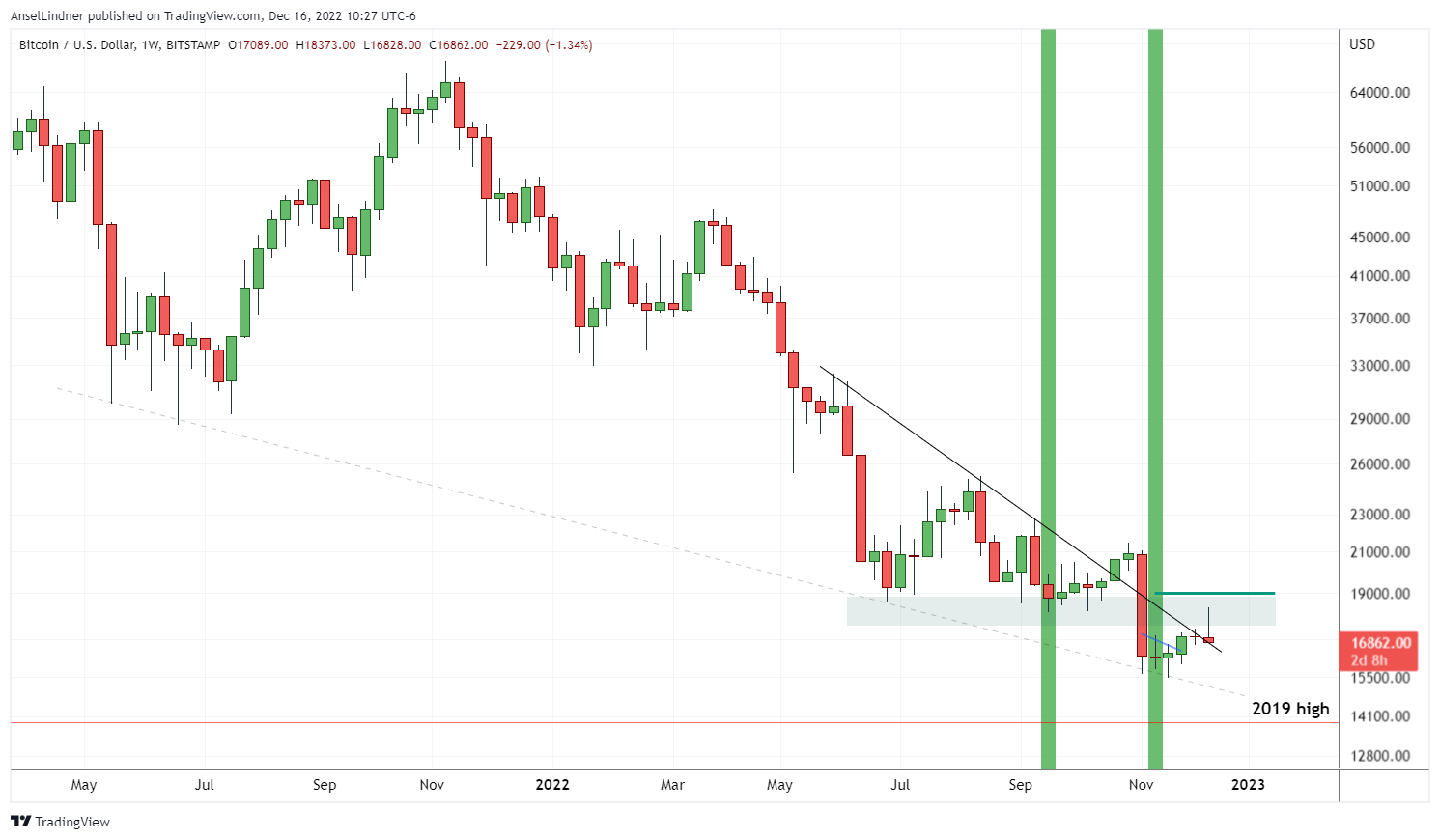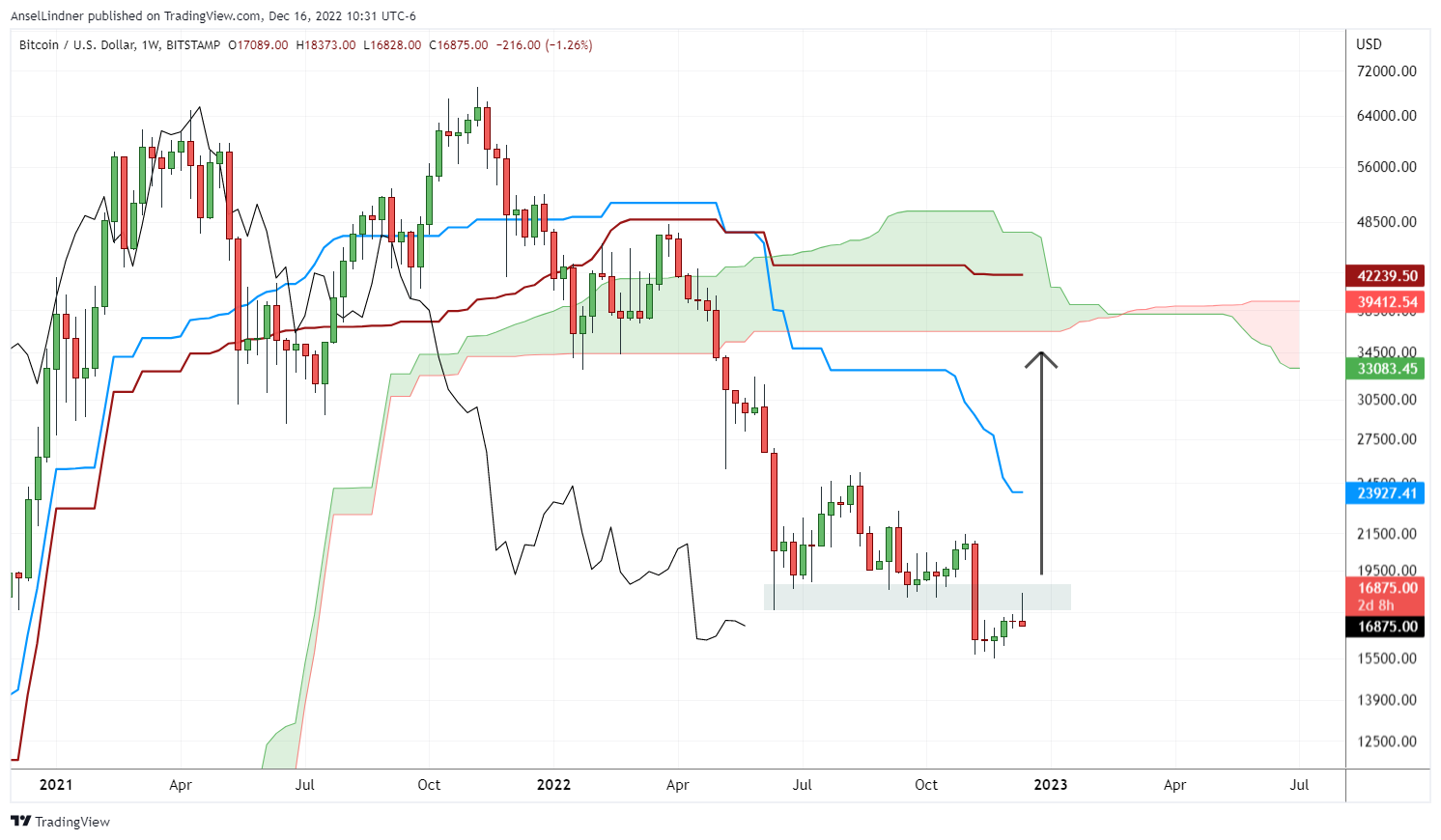 Subscribe to podcast
iTunes  |  Stitcher  |  Google Pods  |  Rumble  |  YouTube (terminated)  |  Soundcloud  |  RSS
Join the Community
Telegram  |  Locals
Free Newsletter Check out our Free tier!
Support our content Become a paid member!
Other ways to support Big list of free ways to support!
The Bitcoin Dictionary! http://bitcoindictionary.cc
Understand key Bitcoin terms, concepts, and idioms.
Affiliates
---
**DISCLAIMER: This is not investment advice, do your own research.**