Podcast
Mortgage Your House for Bitcoin? - Daily Live 12.12.22 | E280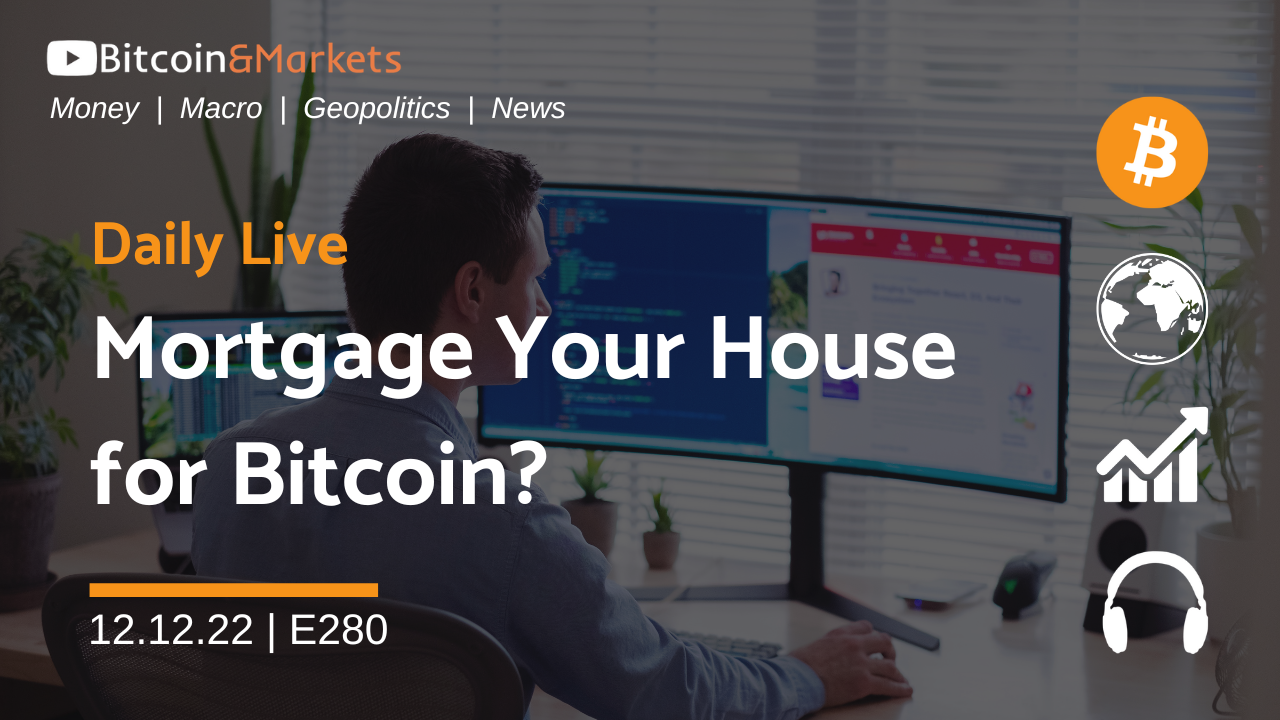 Can't see player? - Listen here
Today's episode is about the busy week ahead for macro and bitcoin. The US CPI comes out tomorrow, and the FOMC rate decision on Wednesday. I give some background and my latest prediction.
The main part of the show is listening to a recent post by George Gammon on his YouTube channel (linked below or on bitcoinandmarkets.com). He was responding to some Michael Saylor tweets and totally missed the point. I pick apart several of his arguments.
Links
Charts and images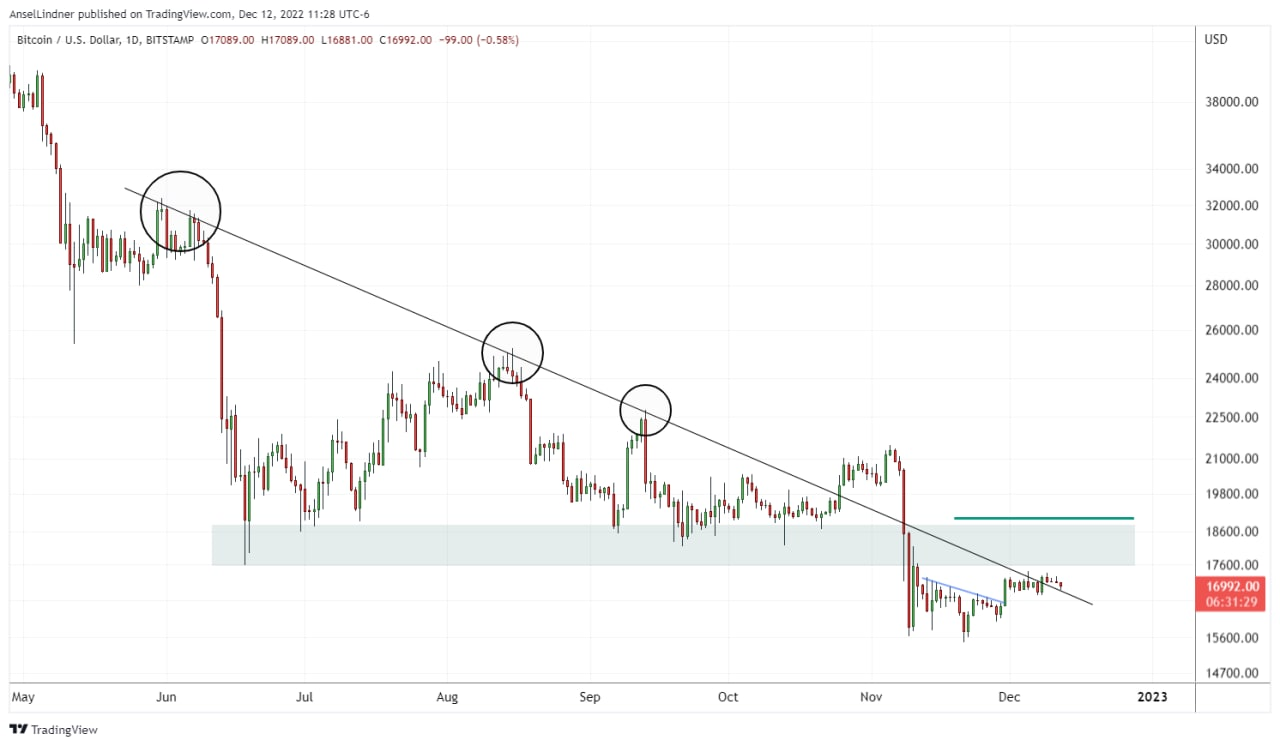 Subscribe to podcast
iTunes  |  Stitcher  |  Google Pods  |  Rumble  |  YouTube (terminated)  |  Soundcloud  |  RSS
Join the Community
Telegram  |  Locals
Free Newsletter Check out our Free tier!
Support our content Become a paid member!
Other ways to support Big list of free ways to support!
The Bitcoin Dictionary! http://bitcoindictionary.cc
Understand key Bitcoin terms, concepts, and idioms.
Affiliates
---
**DISCLAIMER: This is not investment advice, do your own research.**