Podcast
Free Form Friday, Everything Bitcoin, Ethereum, and Macro - Daily Live 12.9.22 | E279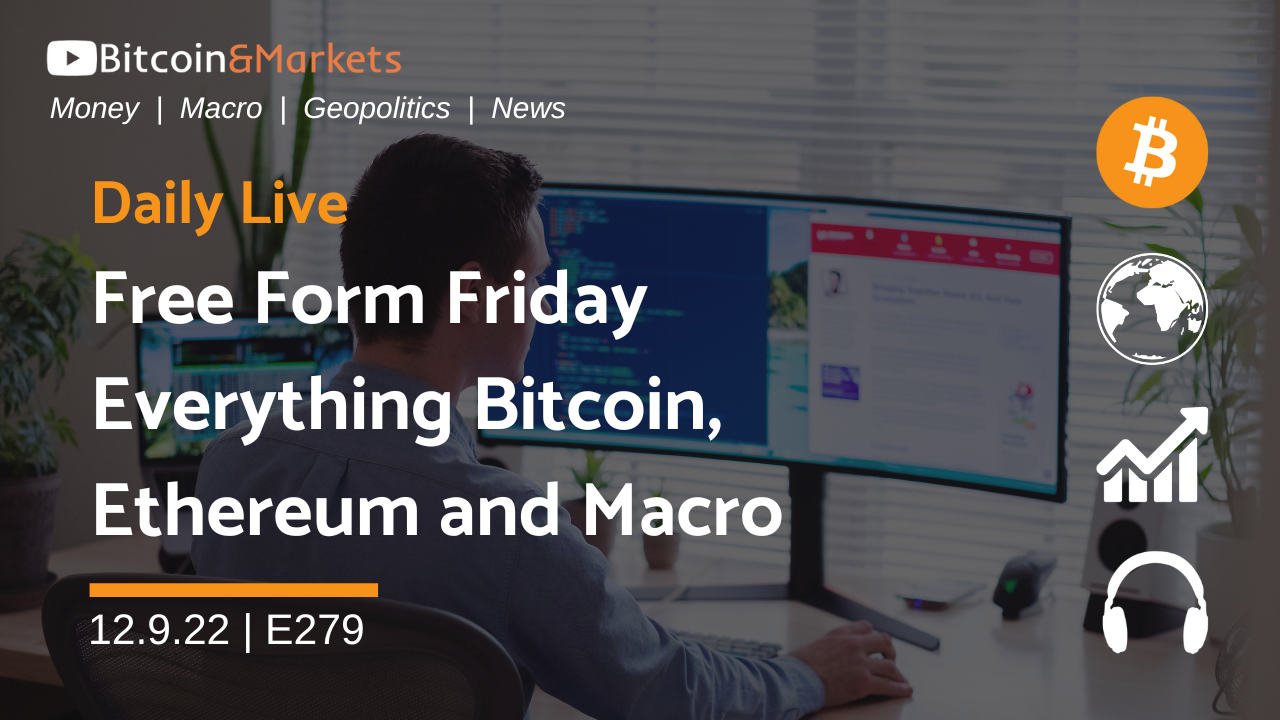 Can't see player? - Listen here
Today's episode is a free flowing discussion about the news of the day. I take several posts I made in Telegram, and expand on them, including a crazy tweet about ethereum being ultra sound money. At the end of the show I take a few questions from listeners on Telegram, who ask about Tim Draper's price prediction, mining stocks and paper bitcoin on FTX. Great show, see you next week!
Links
Charts and images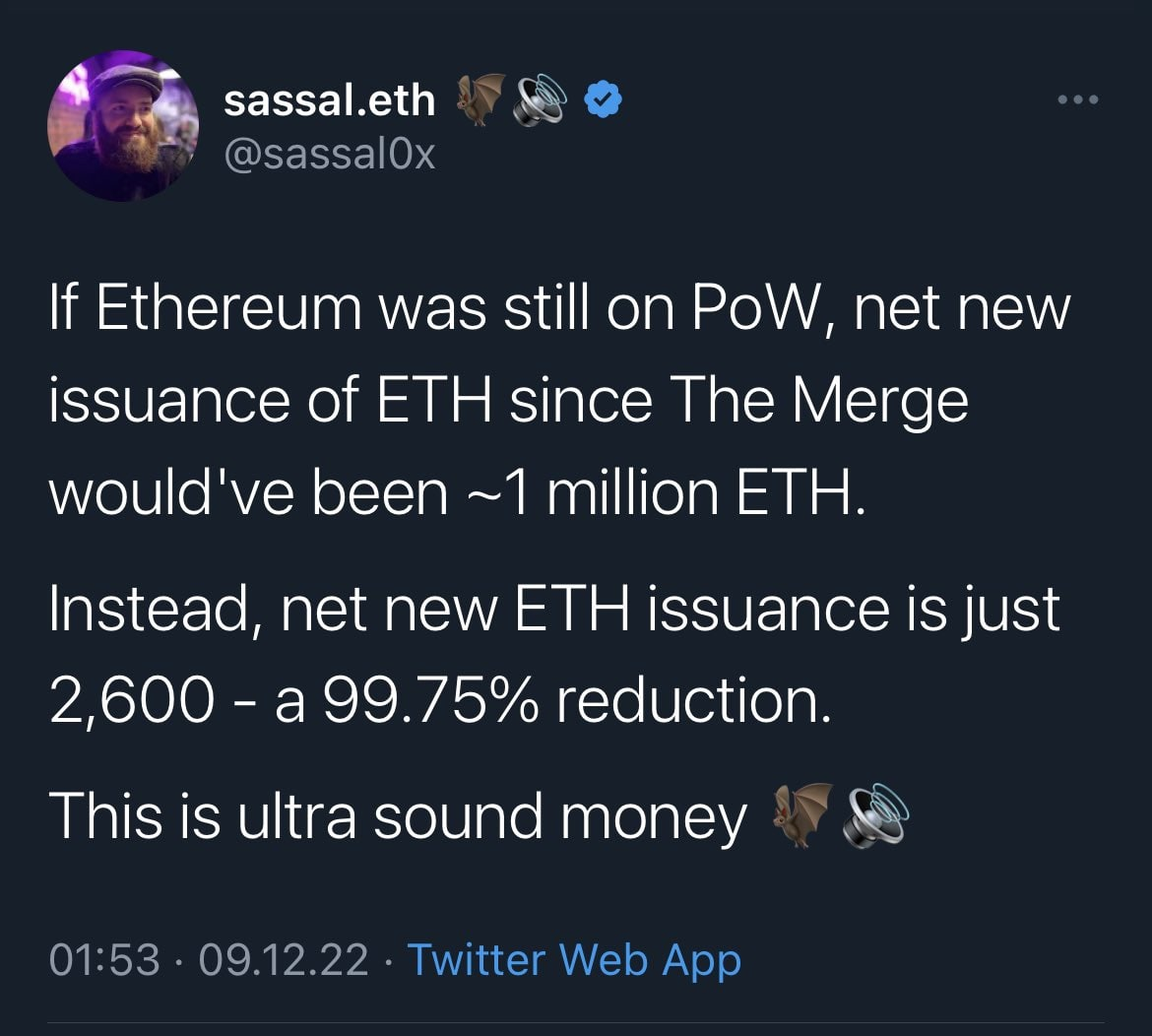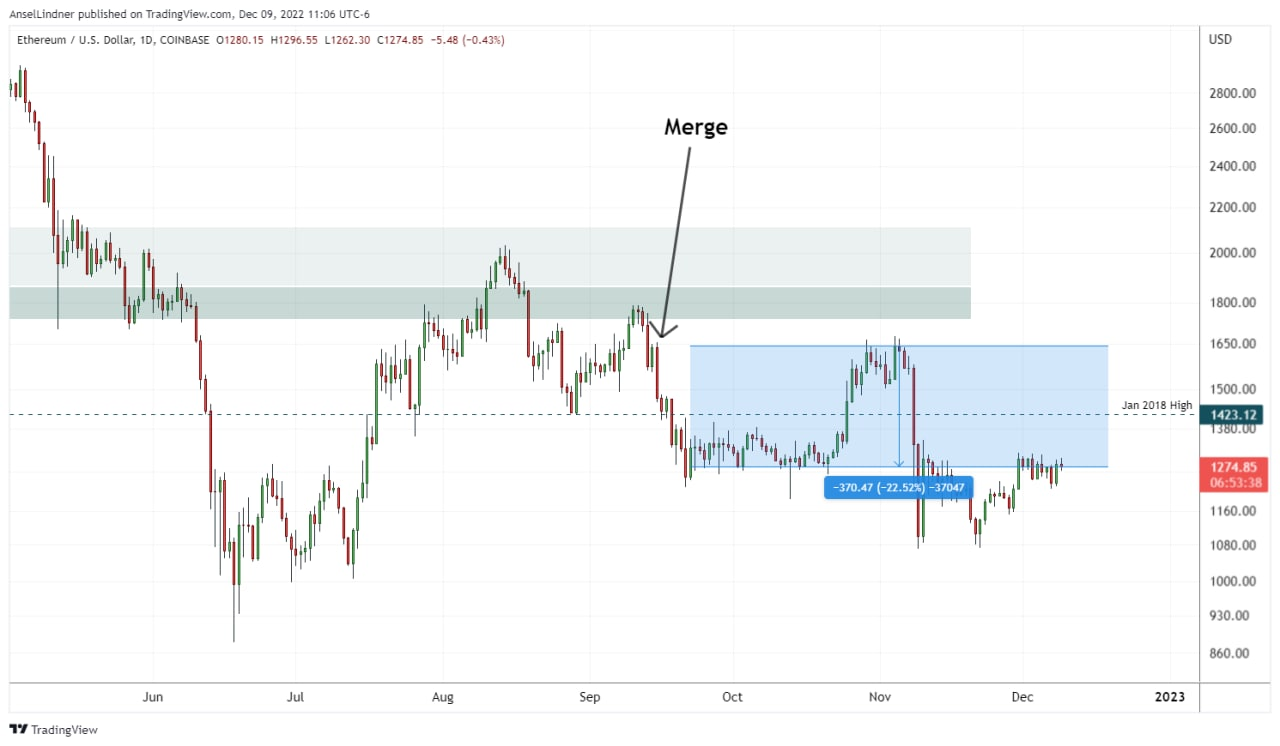 Subscribe to podcast
iTunes  |  Stitcher  |  Google Pods  |  Rumble  |  YouTube (terminated)  |  Soundcloud  |  RSS
Join the Community
Telegram  |  Locals
Free Newsletter Check out our Free tier!
Support our content Become a paid member!
Other ways to support Big list of free ways to support!
The Bitcoin Dictionary! http://bitcoindictionary.cc
Understand key Bitcoin terms, concepts, and idioms.
Affiliates
---
**DISCLAIMER: This is not investment advice, do your own research.**