Podcast
Macro Others Miss, G20 and OPEC - Daily Live 11.15.22 | E263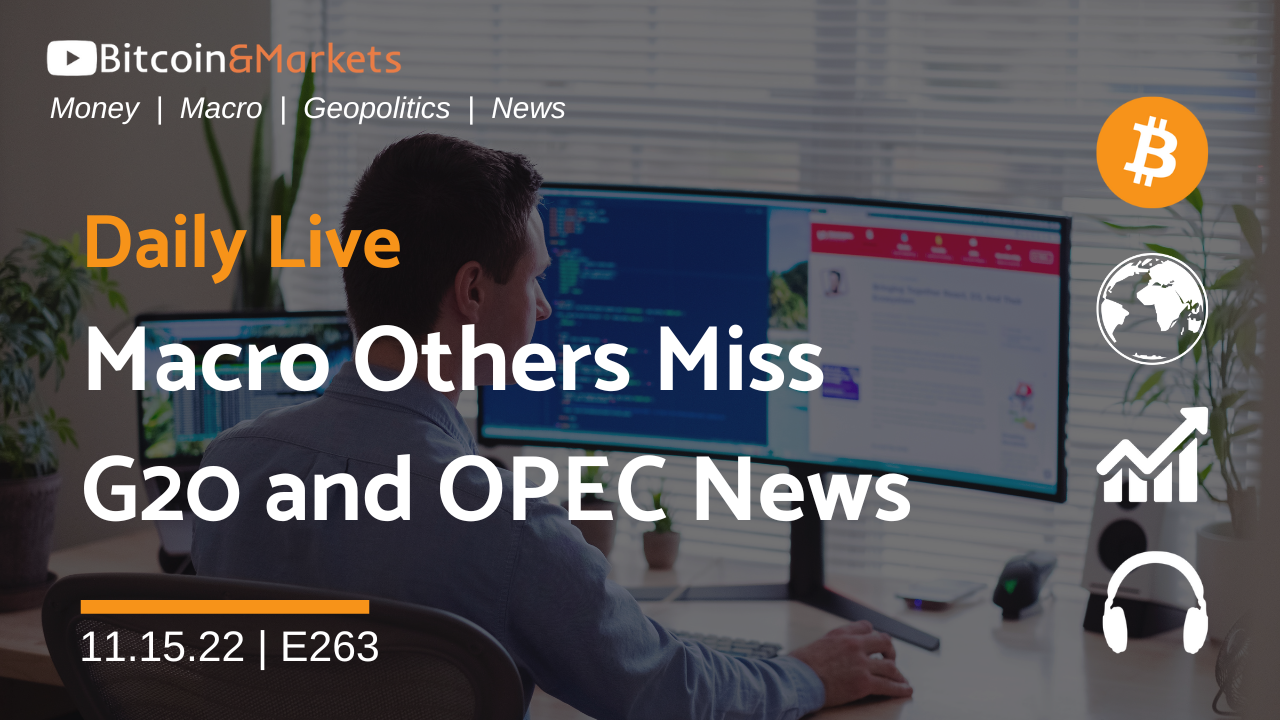 Links
Today's show is about macro topics. Of course, I discuss bitcoin's price and chart, and then discuss major developments missed by, and misinterpreted by, the mainstream financial press. Even alternative macro commentators get this wrong stuff wrong.
Big topics are OPEC is cutting its global demand forecast for the 5th time since April and Ukraine softening its position on negotiations. I tie these things into describing and forecasting bitcoin.
Charts and Images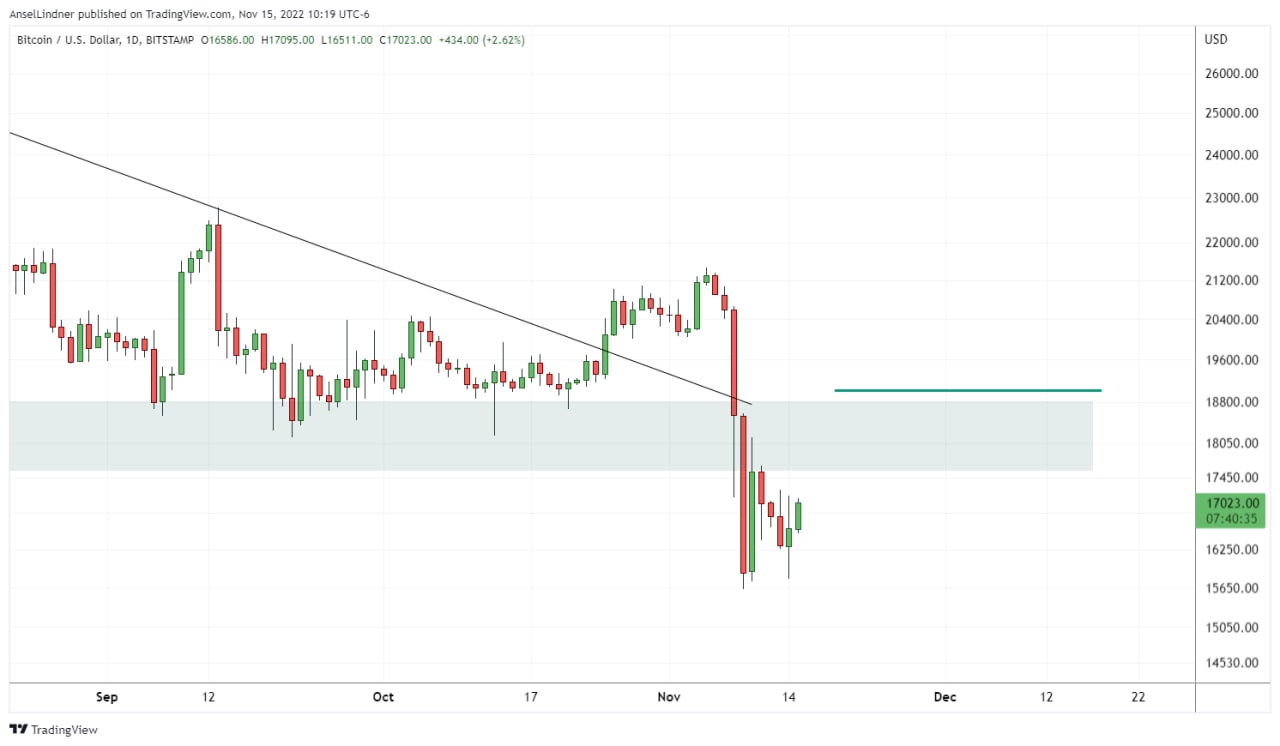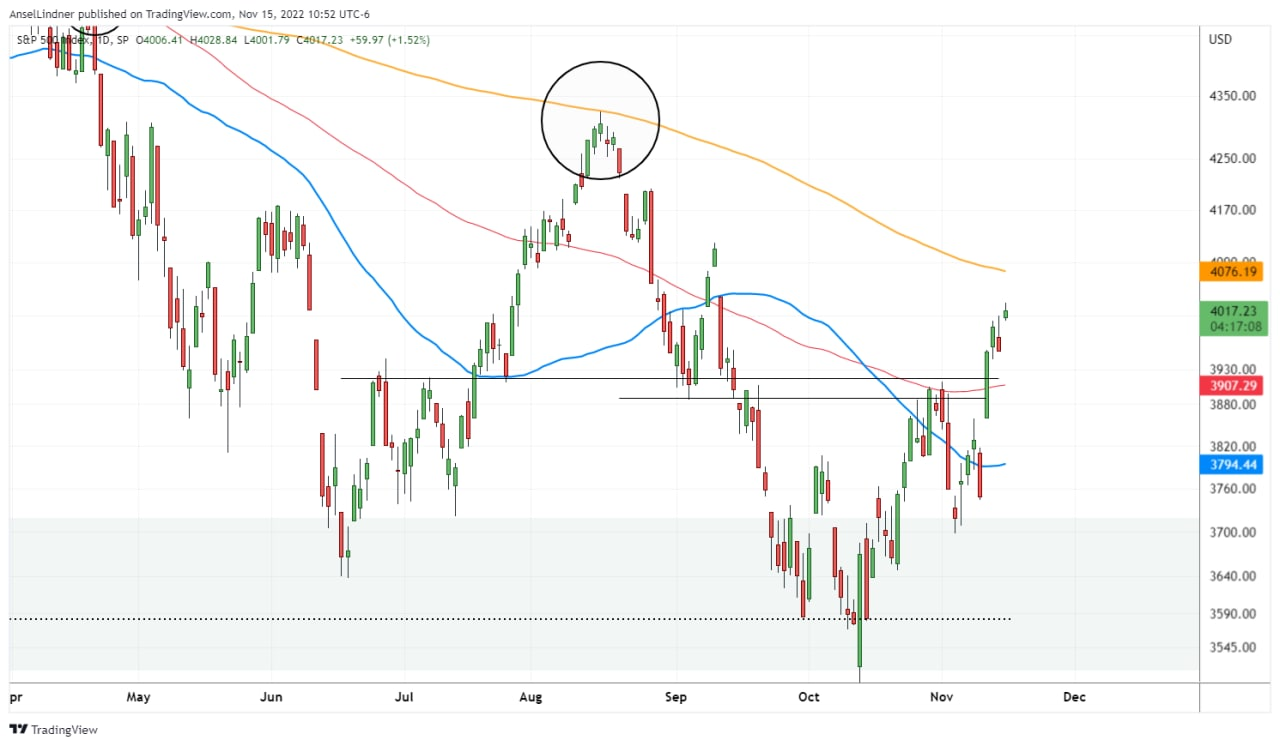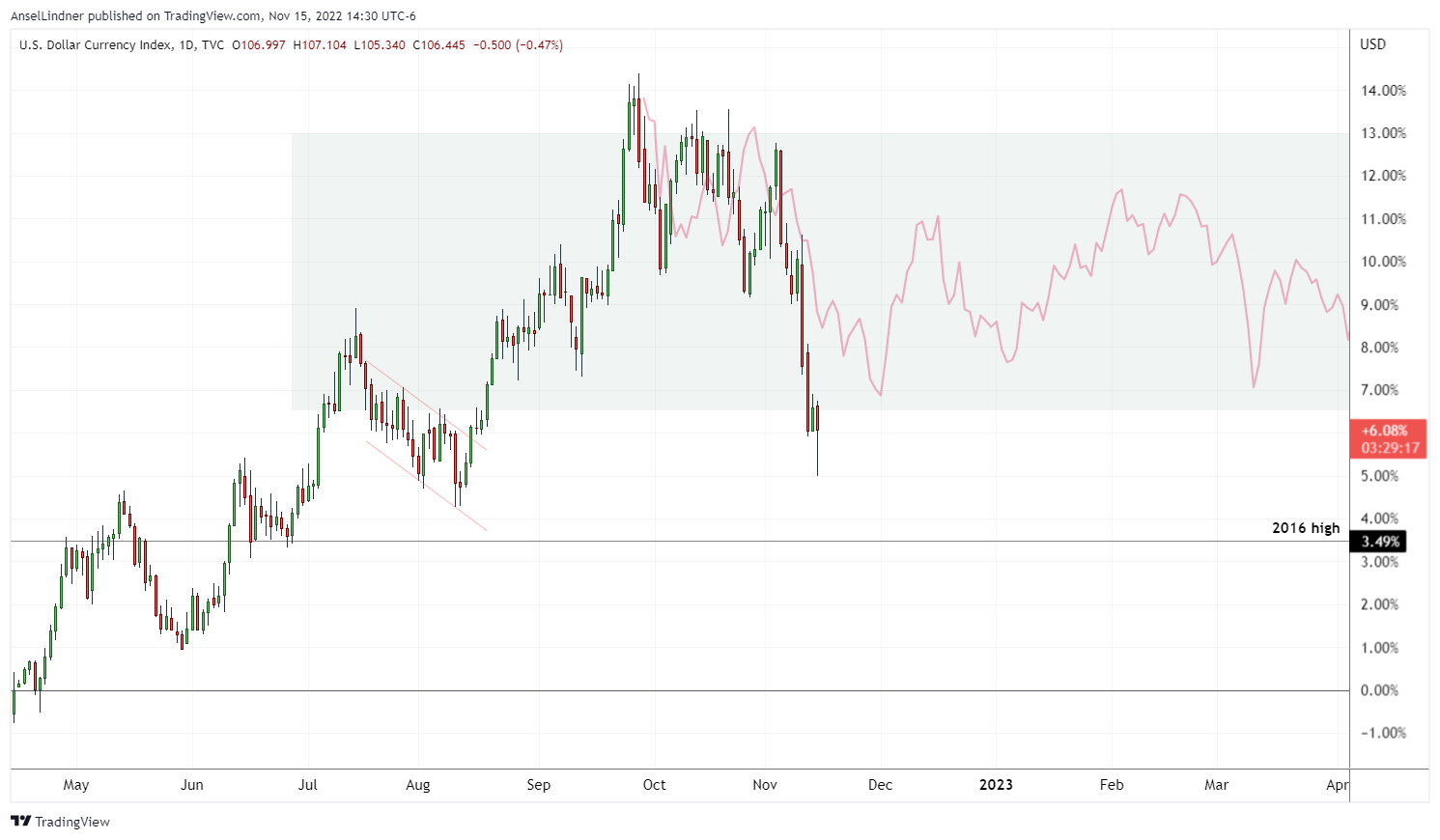 Subscribe to podcast
iTunes  |  Stitcher  |  Google Pods  |  Rumble  |  YouTube  |  Soundcloud  |  RSS
Join the Community
Telegram  |  Locals
Free Newsletter Check out our Free tier!
Support our content Become a paid member!
Other ways to support Big list of free ways to support!
The Bitcoin Dictionary! http://bitcoindictionary.cc
Understand key Bitcoin terms, concepts, and idioms.
Affiliates
---
**DISCLAIMER: This is not investment advice, do your own research.**