Podcast
Daily Live - YouTube Ban, Fed Decision Day, Foxconn - 11.2.2022 | E254
New beginnings for the podcast. Raw unedited live streams. YouTube banned me yesterday, FOMC decision today, Foxconn situation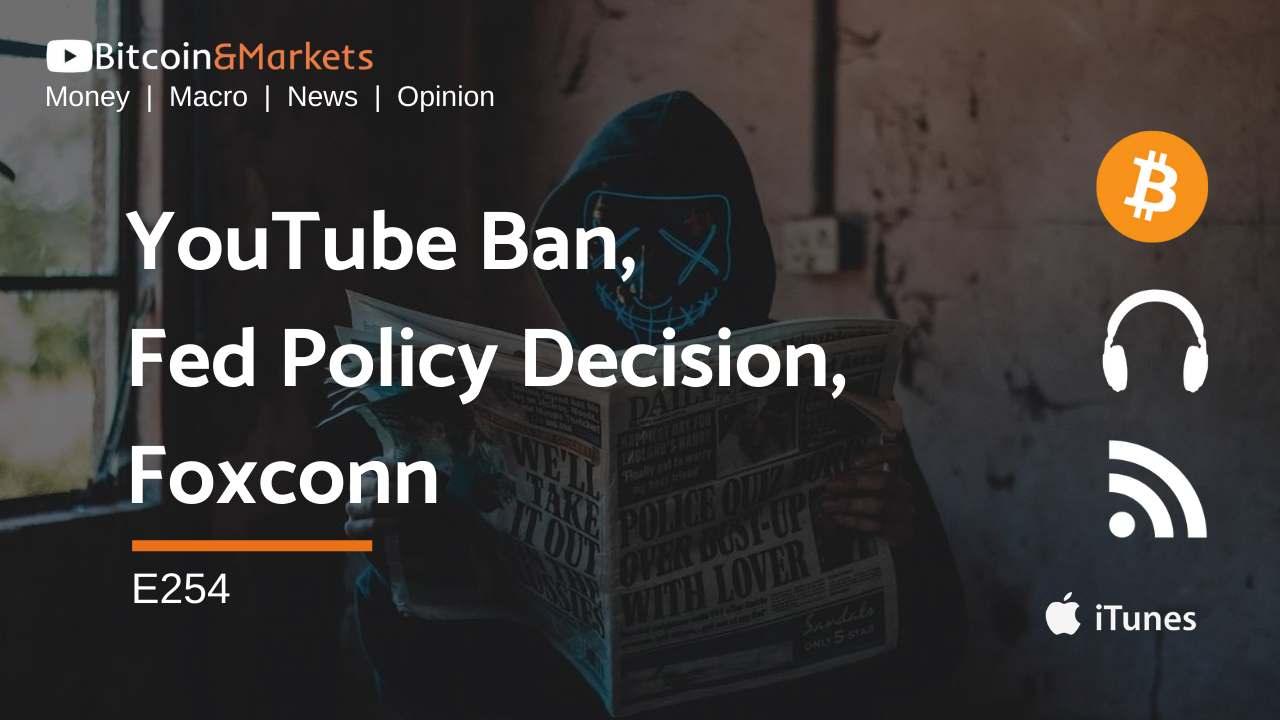 This episode of Bitcoin & Markets marks a new beginning. Yesterday YouTube terminated my channel out of the blue after a live stream. I've since appealed, but this incident has made be question the direction of my show.
This is a raw and unedited version of my live stream. I will be posting every live stream I do on Telegram and Twitter to my podcast feed as well. Where paid supporters were the only ones getting my live stream recordings, I want to open them up to everyone and try to broaden my reach.
I also started a Rumble channel to check out.
On this episode I talk about the ban, the upcoming Fed policy decision later today, the bitcoin price and technical analysis, and a few other topics from my Telegram channel, like the Foxconn issues over in China.
Subscribe to podcast
iTunes  |  Stitcher  |  Google Pods  |  Rumble  |  YouTube  |  Soundcloud  |  RSS
Join the Community
Telegram  |  Locals
Free Newsletter Check out our Free tier!
Support our content Become a paid member!
Other ways to support Big list of free ways to support!
The Bitcoin Dictionary! http://bitcoindictionary.cc
Understand key Bitcoin terms, concepts, and idioms.
Affiliates
---
**DISCLAIMER: This is not investment advice, do your own research.**