Podcast
Defining Convergence, Consensus, and Money - E253
This is an educational episode, where I read through several definitions from the Bitcoin Dictionary: convergence, consensus, creditable commitment, money and economic medium.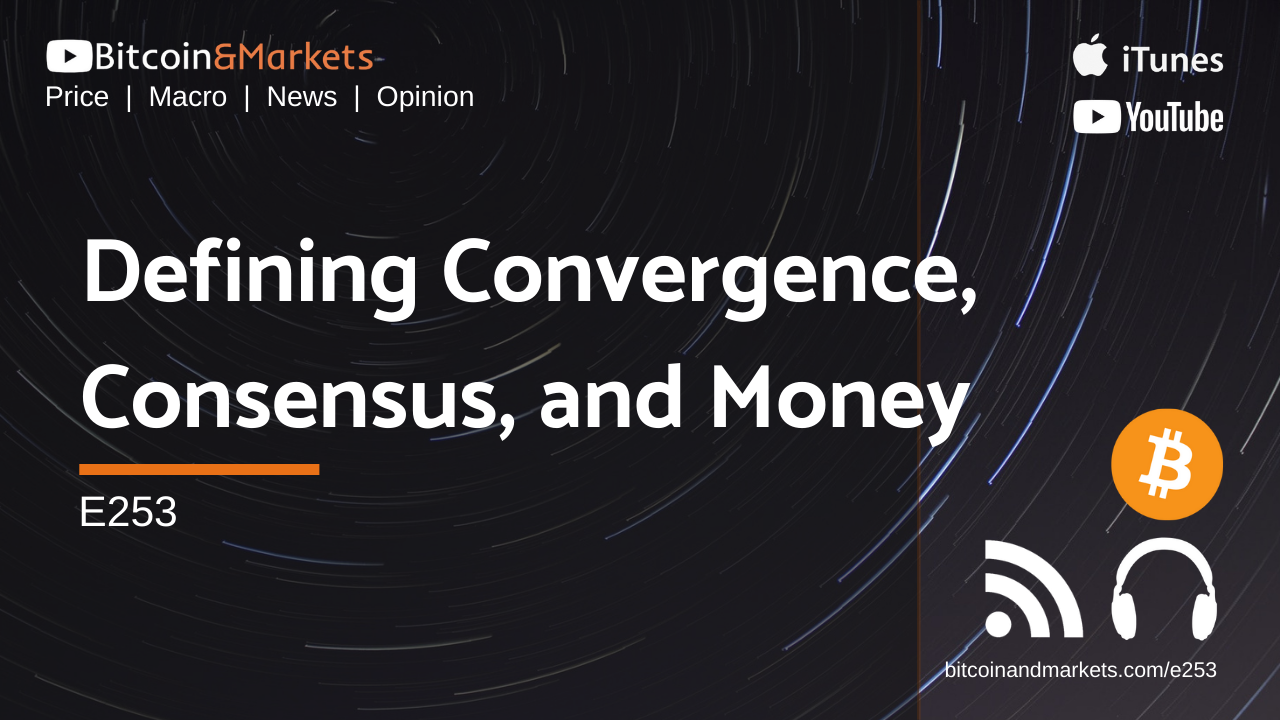 Direct download podcast here
Join the Telegram! Support the show as a member on bitcoinandmarkets.com!
This episode is dedicated to education. I select a few terms from the Bitcoin Dictionary and go through them. You can find the Bitcoin Dictionary on Amazon, or by going to bitcoindictionary.cc.
The terms I selected are very important to understanding bitcoin, economics, and money. They are convergence, consensus, credit commitment, money and economic medium.
---
Get The Bitcoin Dictionary!
Bitcoin jargon demystified. Over 180 Bitcoin terms, concepts, and idioms.
---
The Best Free Bitcoin Newsletter!
Don't miss another issue. Subscribe to the Free tier!
---
Subscribe to the Pod!
iTunes  |   Stitcher   |  Google Pods  |  YouTube  |  Soundcloud  |  RSS
---
The Show Needs Your Support
We're a small operation and producing quality content people find valuable.
Check out our big list of ways to help the show
Affiliates
---
Have Feedback? All feedback is welcome!
**DISCLAIMER: This is not investment advice, do your own research.**