Podcast
The Geopolitics of Power - E249
History of power, the geopolitics of Athens and Sparta, Britain vs France, why some areas have different cultures and economics versus other places, and finally, where is it all going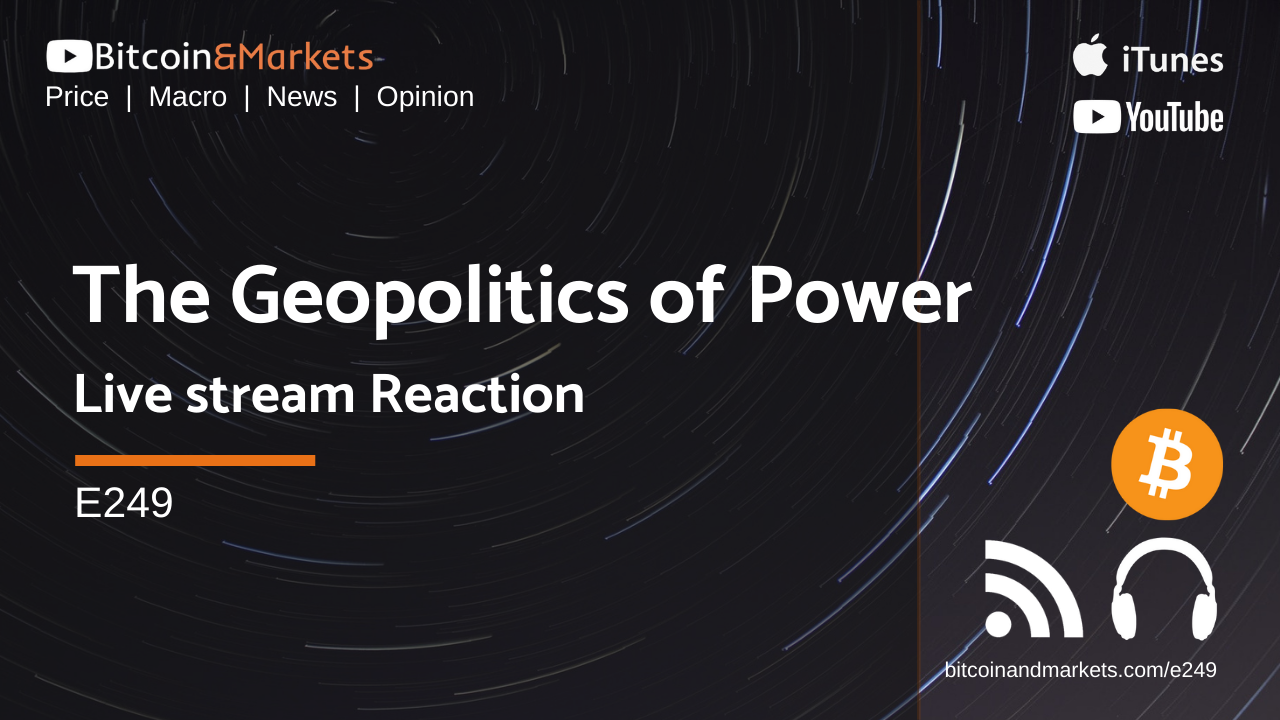 Listen to podcast here
This episode is a recording of my telegram live stream today. In it I discuss a recent video sent to me by a member on bitcoinandmarkets.com. I took the opportunity to describe how differences in power appear in the geopolitical chess board.
We get into the history of power, the geopolitics of Athens and Sparta, Britain vs France, why some areas have different cultures and economics versus other places, and finally, where is it all going.
Original video: (give it a watch and a like)
---
Get The Bitcoin Dictionary!
Bitcoin jargon demystified. Over 180 Bitcoin terms, concepts, and idioms.
---
The Best Free Bitcoin Newsletter!
Don't miss another issue. Subscribe to the Free tier!
---
Subscribe to the Pod!
iTunes  |   Stitcher   |  Google Pods  |  YouTube  |  Soundcloud  |  RSS
---
The Show Needs Your Support
We're a small operation and producing quality content people find valuable.
Check out our big list of ways to help the show
Affiliates
---
Have Feedback? All feedback is welcome!
**DISCLAIMER: This is not investment advice, do your own research.**